Podcast: Play in new window | Download | Embed
---
"There are two kinds of cardiologists: vegans and those who haven't read the data."

Dr. Kim Williams 
---
Heart health is serious business.
Serious as a heart attack, as the saying goes, given that currently 1 out of every 3 people in America die from cardiovascular disease (CVD) – our #1 killer.
According to the American College of Cardiology, CVD currently accounts for approximately 800,000 deaths in US. Among Americans, an average of one person dies from CVD every 40 seconds. Right now more than 90 million Americans carry a diagnosis of CVD. And over 45% of non-Hispanic blacks in the United States live with heart disease.
But this isn't just an American problem. On a global level, CVD is the single largest cause of death in developed countries and accounts for 31% of all mortalities.
If you take a moment to ponder these staggering statistics, you quickly realize just how vast the epidemic of heart disease has become.
And yet there is hope. Because this disease that's debilitating and killing millions annually is entirely avoidable. It's completely preventable. And it's even reversible.
The solution begins with personal responsibility. It's about what you put in your mouth. It encapsulates your lifestyle choices. And it extends to erecting systemic changes in our health care model to prioritize prevention over symptomatic treatment.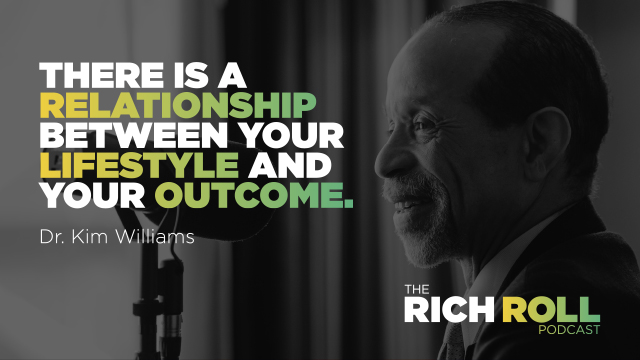 To walk us through these important issues I sat down with former American College of Cardiology president Kim Williams, M.D. — one of the most inspiring, intelligent and pioneering leaders in the growing movement to modernize how we think about, treat, avoid, and prevent our most onerous threat to human health.
A graduate of the University of Chicago and the Pritzker School of Medicine, Dr. Williams currently serves as Chief of the Division of Cardiology at Rush University Medical Center, and is board certified in Internal Medicine, Cardiovascular Diseases, Nuclear Medicine, Nuclear Cardiology and Cardiovascular Computed Tomography. In addition to his tenure as President of the American College of Cardiology (2015-16), Dr. Williams has also served as the President of the American Society of Nuclear Cardiology and Chairman of the Board of the Association of Black Cardiologists.
Tangential fun fact? Dr. Williams was also a teen chess champion before becoming Illinois' No. 3 singles tennis player at 15 years old with no previous background in the sport. Faced with a choice between pursuing professional tennis or medicine, he chose medicine.
Back in 2003, Dr. Williams became concerned that his LDL cholesterol — the kind associated with an increased risk of heart disease — was too high. After some research into the positive benefits of adopting a plant-based diet, he decided to give it a shot. It worked, bringing his LDL down to normal levels. He then began prescribing his nutritional protocol to his patients. That worked too.
Then an interesting thing happened. Dr. Williams became president of the American College of Cardiology, a 49,000-member medical society that is the professional home base for the entire cardiology profession. This gave him a broad platform of authority to advance awareness and the legitimacy of a plant-based diet as both a treatment and preventive protocol for heart disease.
Today we unpack his story and probe the science, economics and politics behind nutrition and cardiovascular health on the road to avoiding, combating and ultimately overcoming America's #1 killer. Specific topics covered include:
the politics of industry influence on available information and clinical studies & its implications on education and public awareness;
the primary contributing factors behind CVD, including a discussion on heme iron, cholesterol, saturated fat and sugar;
the systemic changes, public programs and personal education we need to better guide the public towards healthier choices;
how to avoid an unhealthy plant-based diet;
the benefits of a whole-food, plant-based diet on heart health; and
The hows and whys behind Dr. Williams' choice to adopt a plant-based lifestyle himself almost 15 years ago
This is a powerful and potentially life saving conversation. I hope you enjoy it. But more than that, I hope it impacts you to make better daily decisions concerning your health and well-being.
For those visually inclined, the video version of the podcast is also available on YouTube.
Peace + Plants,

Listen, Watch & Subscribe
Apple Podcasts | YouTube | Soundcloud | Stitcher | GooglePlay
Images & Video by David Zammit: Website | Instagram
Let's get clean water to those in need
WE DID IT! From the bottom of my heart, thank you to everyone who contributed to my charity: water birthday fundraising campaign. Together we have far exceeded my goal of raising $51,000. As of the date of this post, we have raised over $59,000 to bring clean water projects to those in need. To put this in proper perspective, that means that about 2,000 people will soon have access to clean water for the very first time, not counting future generations. In other words, you have literally breathed hope and life into communities, transforming their lives forever, which is about the coolest thing I can imagine. I couldn't have done it without each and every one of you, so again I thank you, Scott Harrison thanks you, charity: water thanks you and everyone who will soon benefit from your generosity thanks you. The campaign will remain open through the end of this quarter, so if you would still like to contribute, you can. And there is good reason to — because right now 663 million people still live without clean water. To learn more and donate, visit: my.charitywater.org/richroll
Thanks to this week's sponsor
Harrys.com: A superior shave at an affordable price. Friends of the Rich Roll Podcast can visit Harrys.com/ROLL to redeem your Free Trial Set, which comes with a razor, five-blade cartridge, shaving gel, and post shave gel. All you pay is shipping.
Show Notes
Notable People Discussed
Related Podcasts You Might Enjoy
Thanks to Jason Camiolo for production, audio engineering interstitial music and show notes; Shawn Patterson for graphics; and David Zammit for photography & videography. Theme music by Ana Leimma.
*Disclosure: Books and products denoted with an asterisk are hyperlinked to an affiliate program. We are a participant in the Amazon Services LLC Associates Program, an affiliate advertising program designed to provide a means for us to earn fees by linking to Amazon.com and affiliated sites.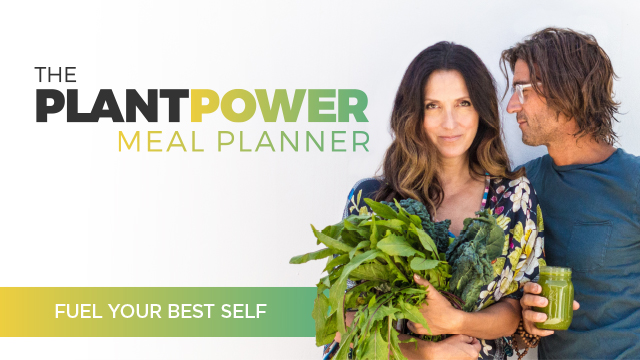 Check Out Our New Meal Planner!
Are you a company interested in sponsoring the podcast? Click here to learn more & take our sponsor survey.
HOW CAN I SUPPORT THE PODCAST?
Tell Your Friends & Share Online!
Subscribe & Review:  iTunes | Stitcher | Soundcloud | TuneIn
Donate: Check out our Patreon account!
Download Our Free App! Now you can access, stream, download and share the entire RRP catalog in the palm of your hand on any iOS mobile device (iPhone, iPad and iPod Touch) with our mobile app. Never miss an episode, plus special announcements, discounts, giveaways. Already downloaded? Awesome. When you have a minute, and it feels right to you, do us a solid and give the app a review in the iTunes Store.