There's nothing I can do — it's genetic.
Without a doubt, many of us have predispositions to developing certain diseases.
But predisposition is a far cry from predetermination.
In fact, you might be surprised to learn the vast extent to which we can control the expression of genetic inclinations when it comes to so many of the chronic illnesses that are unnecessarily killing millions of people annually — including modern-day plagues like heart disease, diabetes and Alzheimer's.
This week I'm thrilled to sit down for a long overdue conversation with my friend Neal Barnard, MD to discuss the innate, incredible power we all possess to prevent and even reverse the onset of these illnesses through implementation of fairly simple simple diet and lifestyle alternations.
A pre-eminent authority on the impact of diet & nutrition on atherosclerosis, diabetes, cancer and Alzheimer's, Dr. Barnard is an adjunct associate professor of medicine at the George Washington University School of Medicine and Health Sciences as well as the founder and president of the Physicians Committee for Responsible Medicine, where he leads programs advocating for preventive medicine, good nutrition, and higher ethical standards in medical and scientific research.
"Meat consumption is just as dangerous to public health as tobacco use. It's time we looked into holding the meat producers and fast-food outlets legally accountable.

NEAL BARNARD

MD
Over the course of his career, Dr. Barnard has led numerous research studies investigating the effects of diet on diabetes, body weight, and chronic pain. He's authored over 70 scientific publications as well as 17 books, including the New York Times best-sellers Power Foods for the Brain, 21-Day Weight Loss Kickstart*, and the USA Today best-seller Dr. Barnard's Program for Reversing Diabetes*.
If that's not enough, Dr. Barnard recently christened the Barnard Medical Center, a brand new, ground-breaking non-profit primary care medical practice where board-certified physicians, nurse practitioners, and registered dietitians help patients prevent and reverse serious health problems, leveraging a holistic approach that involves tackling the actual causes of illness, with extra attention on nutrition.
Chock-a-block with life-altering information, this is a profound conversation about food as medicine.
Predisposition is a far cry from predetermination.
– NEAL BARNARD, MD
It's about the impact and importance of self-sovereignty — prioritizing personal responsibility for what we put in our mouths, how we move our bodies and advocate for change.
And it's about the incredible power of nutrition to heal ourselves.
One of the most intelligent, articulate, tireless and well-respected voices on the subject of optimal wellness and disease prevention, it's an honor and privilege to share my friend's abundant wisdom and practical experience with you today.
So break out the notepad and enjoy this powerful exchange with one of my favorite people.
P.S. – Please stick around to the very end for a special treat. The show concludes with a musical performance by none other than Neal himself (who knew!). Written by Dr. Barnard and featuring him on lead guitar, Song for a Sparrow is performed by his rock band Verdun. For more on Neal's band, visit verdunmusic.com
Peace + Plants,

Listen, Watch, & Subscribe
For 1000s of delicious, customized plant-based recipes & so much more, check out our Plantpower Meal Planner.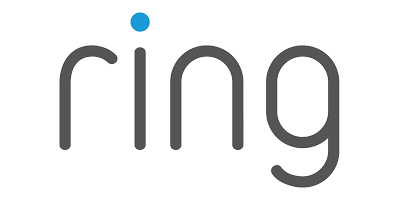 RING has designed a myriad of products designed to reduce crime in communities. For a limited time, Rich Roll Podcast listeners get $50 off the 'Ring of Security Kit'. Visit Ring.com/Rich.
Notable Books by Dr. Neal Barnard
Tell Your Friends & Share Online
Donate: Patreon
Patronize Our Sponsors: For a complete list of all RRP sponsors and their respective vanity URLs and discount codes, click "Sponsors" here.
Thanks to Jason Camiolo for production, interstitial music and audio engineering; Chris Swan for production assistance & show notes; Shawn Patterson for graphics.
*Disclosure: Books and products denoted with an asterisk are hyperlinked to an affiliate program. We are a participant in the Amazon Services LLC Associates Program, an affiliate advertising program designed to provide a means for us to earn fees by linking to Amazon.com and affiliated sites.