Podcast: Play in new window | Download | Embed
---

"Outside of an emergency medical condition that requires an urgent intervention, I have never seen anything come close to providing the breadth and depth of benefits that the plant-based lifestyle offers."

Robert Ostfeld, MD
---
Newsflash: heart disease is still America's #1 killer.
Despite groundswell interest in all things wellness, the incidence of atherosclerotic disease is at an all-time high. One out of every two people in the United States will suffer some form of cardiac ailment. And one out of every three people will actually die of heart disease. Meanwhile, we are exporting the standard American diet overseas like it's the next blockbuster installment of The Avengers. The result? The developing world is now facing rates of lifestyle-related illness unprecedented in the history of humankind.
This is a disaster.
The great irony of course is that 80-90% of chronic illnesses like atherosclerosis, type-2 diabetes and obesity are preventible and oftentimes even reversible via simple diet and lifestyle alterations.
I can preach all day, but to truly capture the attention of the mainstream, catalyze seismic cultural change and put an end to avoidable disease, we desperately need more highly qualified medical professionals who understand the complicated mechanisms that lead to these diseases and are compelled to implement the preventive measures required to combat and avoid them.
This is where cardiologist Robert Ostfeld, MD comes in.
A summa cum laude graduate of the University of Pennsylvania with a medical degree from Yale and a Masters in Epidemiology from Harvard, Dr. Ostfeld did his internship and residency at prestigious Massachusetts General Hospital and his cardiology fellowship and research fellowship in Preventive Medicine at Brigham and Women's Hospital – both teaching hospitals of Harvard Medical School.
An insanely smart dude with mad skills and a bulletproof resume, Robert had his pick of the litter when it came to choosing where to hang his professional hat. Most would have chosen the highest paying, most coveted cardiology department in the country. But this guy had different plans. Instead, Robert headed north of Manhattan to The Bronx to work with underprivileged populations at Montefiore Hospital, while also serving as Associate Professor of Clinical Medicine at the Albert Einstein College of Medicine.
That right there says a lot about what kind of guy Robert is. But there's more to the story.
Despite training with the best at Yale and Harvard, Robert was nonetheless left with little understanding when it came to nutrition. For years thereafter, he applied evidence-based medicine, recommended a "healthier" lifestyle (which typically included a Mediterranean-style diet), and watched somewhat helplessly as his patients' diseases all too often progressed. Frustrated and dissatisfied with his patients' consistent inability to achieve true health, he started to search for alternative means of combating chronic disease.
This search led him to  The China Study* by T. Colin Campbell;  Prevent and Reverse Heart Disease*,  by Dr. Caldwell Esselstyn; and the documentary Forks Over Knives*— all of which irrevocably altered his medical world view. A thought:
What if I really invest myself in the lives of my patients beyond the prescription pad?
So he did, a journey that ultimately led to founding and directing the  Montefiore Cardiac Wellness Program  — an immersive, holistic, preventive, team-based approach to patient care that promotes a whole-foods, plant-based diet and intensive lifestyle habit accountability. A program that changed everything for both Robert and his patients.
The results of Dr. Ostfeld's epiphany have been nothing short of extraordinary, radically and permanently improving the health and wellness of thousands. Patient tears of joy abound, buttressing a renewed love for the practice of medicine.
The stories are profound and many.  So I am thrilled that my sagacious and quite perspicacious friend took the time to sit down with me in New York so that I can share his powerful insights and experience with you today.
I sincerely hope you enjoy the exchange.
Peace + Plants,

Listen & Subscribe on  iTunes  |  Soundcloud  |  Stitcher  |  TuneIn
Production, music & sound design by Tyler Piatt. Additional production by Chris Swan. Graphic art by Shawn Patterson. Thanks boys!
*Disclosure: Books and products denoted with an asterisk are hyperlinked to an affiliate program. We are a participant in the Amazon Services LLC Associates Program, an affiliate advertising program designed to provide a means for us to earn fees by linking to Amazon.com and affiliated sites.
WIN A SOMA! This week our good friends at SOMA are graciously donating 4 SOMA Carafes and 1 SOMA Pitcher to five lucky listeners. I love everything about this company and their beautifully designed, eco-friendly, sustainable plant-based filters and products that make water healthy and delicious. In addition, every product sold actively supports organizations like charity: water who are working to solve the global water crisis.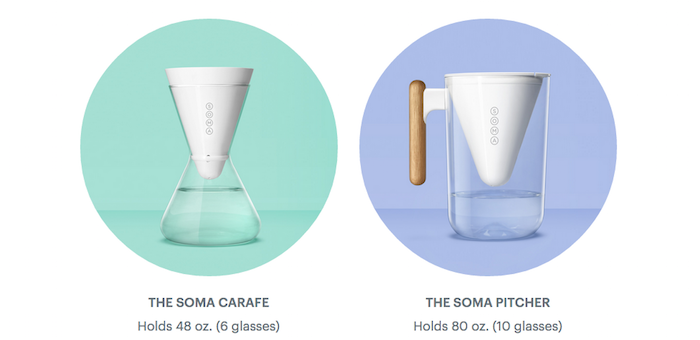 HOW TO WIN**: All you have to do is join our  Thunderclap  — a totally free, simple to use crowdsourcing platform requiring only that you "pledge" a social media post in support of  The Plantpower Way  that will automatically post to your timeline on April 27. Our goal is to achieve a social reach of 1 million, so show your support for the movement and let all our voices be heard all at once! To join, just click on the below banner and follow the simple instructions. It only takes a minute tops (did I say it's free?). Thanks so much for the anticipated support. We will announce the SOMA winners on next week's podcast!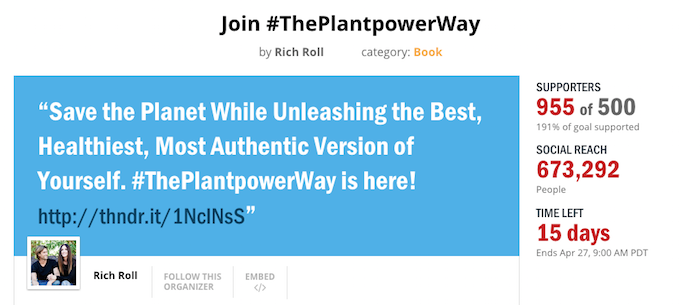 **No purchase necessary for eligibility. Shipping to winners restricted to US & Canada. Even if you don't win this week's prize, and as a thank you for joining our cause, we will add your name to the future free weekly raffles we will be conducting up to the launch of our Thunderclap on April 27th, 2015. All winners will be randomly drawn weekly (every Sunday at 12:00PM PST), contacted through their social media account and announced on the following week's podcast.
SHOW NOTES
Connect with Robert: Facebook | Twitter
Cool stuff by and about Dr. Ostfeld and his work:
Some interesting case reports:
Recommendations from Dr. Ostfeld:
*Disclosure: Books and products denoted with an asterisk are hyperlinked to an affiliate program. We are a participant in the Amazon Services LLC Associates Program, an affiliate advertising program designed to provide a means for us to earn fees by linking to Amazon.com and affiliated sites.
Additional Web Resources Recommended by Dr. Ostfeld:
Pre-order your copy of The Plantpower Way today and receive bonus gifts & giveaways!
Are you a company interested in sponsoring the podcast?  Click here  to learn more & take our sponsor survey.
HOW CAN I SUPPORT THE PODCAST?
Tell Your Friends & Share Online!
Subscribe & Review:  iTunes,  Stitcher,  Soundcloud  and  TuneIn.
Donate: Check out the   DONATE  button on the podcast homepage or click  HERE  to learn more.  We even accept Bitcoin!
Download Our Free App! Now you can access, stream, download and share the entire RRP catalog in the palm of your hand on any iOS mobile device (iPhone, iPad and iPod Touch) with our  new mobile app. Never miss an episode, plus special announcements, discounts, giveaways. Already downloaded? Awesome. When you have a minute, and it feels right to you, do us a solid and give the app a review in the  iTunes Store.