Podcast: Play in new window | Download | Embed
---
"We don't get burned out by what we do… We get burned out because we forget why we're doing it."

 Jon Gordon 
---
It's never too late to transform your life.
I didn't find my place in the world until my mid-40's.
Similarly, this week's guest risked his successful but deeply unfulfilling business to pursue his truth as a speaker and author.
I'm glad I took that leap of faith. In truth, I can't imagine my life otherwise.
Jon Gordon not only feels the same, he believes everyone holds the power to transcend their circumstances and blaze a purposeful life of meaning.
This week I sit down the celebrated bestselling author and prolific keynote speaker to discuss what it takes to cultivate that vision and the commitment required to manifest untapped reservoirs of human potential. What holds most people back. And the specific steps required to break the glass ceiling on performance and potential in career, sport and life.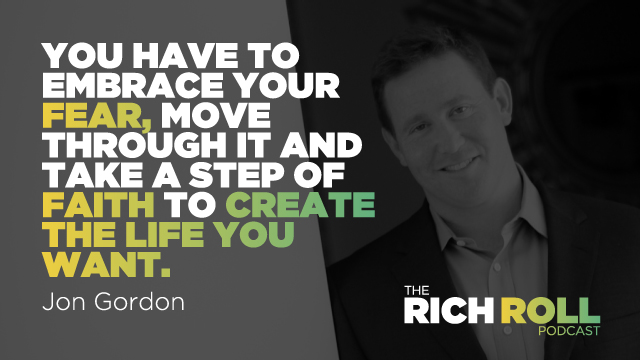 A graduate of Cornell University with a masters in teaching from Emory, Jon Gordon has inspired millions of readers and audiences around the world with highly instructive teachings on the themes of leadership, human potential, teamwork and positivity – principles that have been beneficial to many a Fortune 500 company — such as GE, Wells Fargo, State Farm, Campbell Soup, Dell, Publix, and Southwest Airlines — and a litany of professional and collegiate sports teams, including The Los Angeles Dodgers, The Atlanta Falcons, LA Clippers, Miami Heat, Pittsburgh Pirates, Clemson Football and more. Jon also impacts thousands of teachers and students each year through his work with schools, universities like West Point, hospitals and non-profit organizations.
Jon has been featured on The Today Show, CNN, CNBC, The Golf Channel, Fox and Friends, in numerous magazines and newspapers such as The Wall Street Journal and The New York Times, and he is the author of an astounding 17 books, including 5 bestsellers: The Energy Bus*, The Carpenter*, Training Camp*, You Win in the Locker Room First* and The Power of Positive Leadership*. 
This isn't just a conversation about success — it's about finding fulfillment and purpose in every hour of every day.
It's about how he cultivates, nurtures and practices the prolific creativity required to write 17 books.
It's about the core leadership and teamwork principles he teaches that have positively impacted a litany of professional athletes, coaches, organizations, students, teachers, schools, corporations, and non-profits.
It's a conversation about the primacy of positivity – how to confront negativity ("Energy Vampires") and convert it to positivity.
It's about commitment, service, and the importance of culture within an organization.
And it's a conversation about the importance of discovering your North Star — defining what motivates you and summoning the commitment to execute on that vision.
It was an absolute delight to spend a couple hours with this extraordinary man and I think our exchange reflects my enthusiasm.
I sincerely hope you enjoy the discussion. More importantly, my hope is that you implement the many takeaways into your life in a meaningful way.
Because it's never too late to transform your life.
Peace + Plants,

charity: water
I want to personally thank everyone who responded to my podcast with Scott Harrison and donated to charity: water by joining The Spring. As of the date of this writing, the RRP community has collectively raised enough revenue to build 4 wells annually! Amazing. Inspired by your generosity, my company has decided to sponsor one well per year – so that makes 5 wells for 2017. But why not make it 10? For just $20-$40 in monthly donations (100% of which go directly to clean water projects), you can make an incalculable difference in countless lives by investing in a world where everyone has clean water. There is simply no better feeling than providing a basic, life-altering human right. To learn more and join, please visit The Spring at cwtr.org/richroll.com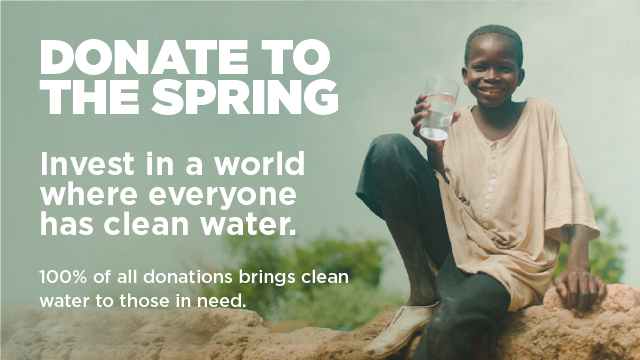 Thanks to this week's sponsors:
Harrys.com: A superior shave at an affordable price. Friends of the Rich Roll Podcast can visit Harrys.com/ROLL to redeem your Free Trial Set, which comes with a razor, five-blade cartridge, shaving gel, and post shave gel. All you pay is shipping.
Health IQ: The Rich Roll podcast is sponsored by Health IQ, an insurance company that helps health conscious people get special rates on term life insurance.  Go to healthiq.com/richroll to support the show and learn more.
SHOW NOTES
   Listen to Jon sharing everything he knows about getting published in his FREE webinar: "Everything I Know About Getting Published"
Books by Jon Gordon
Notable People Discussed
Related Podcasts You Might Enjoy
Thanks to Jason Camiolo for production, audio engineering, show notes and interstitial music; Shawn Patterson for graphics. Theme music by Ana Leimma.
*Disclosure: Books and products denoted with an asterisk are hyperlinked to an affiliate program. We are a participant in the Amazon Services LLC Associates Program, an affiliate advertising program designed to provide a means for us to earn fees by linking to Amazon.com and affiliated sites.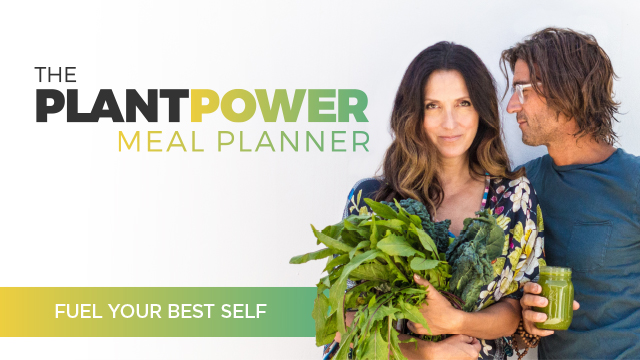 Check Out Our New Meal Planner!
Are you a company interested in sponsoring the podcast? Click here to learn more & take our sponsor survey.
HOW CAN I SUPPORT THE PODCAST?
Tell Your Friends & Share Online!
Subscribe & Review:  iTunes | Stitcher | Soundcloud | TuneIn
Donate: Check out our Patreon account!
Download Our Free App! Now you can access, stream, download and share the entire RRP catalog in the palm of your hand on any iOS mobile device (iPhone, iPad and iPod Touch) with our mobile app. Never miss an episode, plus special announcements, discounts, giveaways. Already downloaded? Awesome. When you have a minute, and it feels right to you, do us a solid and give the app a review in the iTunes Store.