Podcast: Play in new window | Download | Embed
---
"Peak performance equals sustainably getting the most out of yourself and feeling good about it."

Brad Stulberg   
---
Plenty has been written about achieving peak performance in sport, career and life. But there is a black hole in the literature when it comes to the tools and practices required to consistently perform at your absolute best over the course of an athletic season, a long professional career and ultimately an entire lifetime.
Until now.
This week I convene with Brad Stulberg (@BStulberg) and Steve Magness (@stevemagness), two high performers who both quested for greatness but fell short, succumbing to the paralyzing burnout that all too often destroys the hopes and dreams of even the most talented, determined and capable.
Once a rising star at McKinsey & Co. with a stint consulting on health care at The White House, Brad was a golden boy determined to maximize his seemingly unlimited career potential. Instead, he worked himself right out the door of his chosen profession. Reinventing himself as a writer and author, today Brad specializes in the health and the science of human performance, known for his ability to merge the latest science with compelling personal stories to offer readers practical insights that they can apply in their own lives. Currently a columnist for Outside Magazine and New York Magazine, Brad has also written for Forbes, NPR, The Los Angeles Times, Runner's World, and The Huffington Post. And because Brad's insights are generally so awesome, they often find their way into my weekly Roll Call newsletter.
An elite track & field athlete with very realistic Olympic dreams, Steve clocked an extraordinary 4:01 mile in high school. As a collegiate, he would spend the next several years chasing the elusive sub-4 minute barrier, unable to best what he accomplished as a teen. Steve reinvented himself as one of the most accomplished, respected and in demand track & field and cross country coaches in the world. In addition to serving up duties at the University of Houston, he is the personal coach to some of the most accomplished professional and Olympic runners on the planet.
In the wake of their respective course corrections, both Brad and Steve wondered: what could we have done differently? And more importantly, what can be learned from the latest science, our experience and that of others to save people from suffering our fate?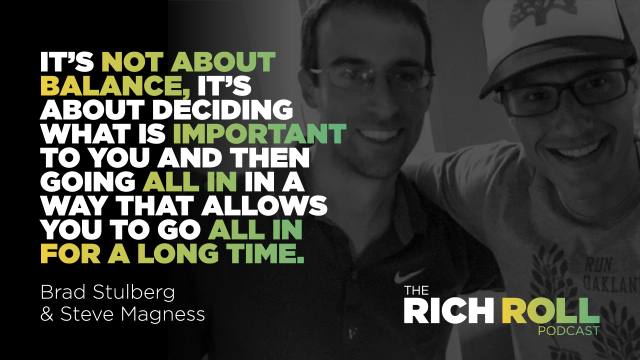 The product of that inquiry is Peak Performance: Elevate Your Game, Avoid Burnout and Thrive with the New Science of Success*. Based on science and insight derived from some of the world's most accomplished athletes, artists, and intellectuals, it's a must-read primer on the common principles that drive and ultimately sustain performance, regardless if you're trying to qualify for the Olympics, break ground in mathematical theory, craft an artistic masterpiece or just become a better weekend warrior, parent or professional.
Today, I sit down with Brad and Steve to unpack the aforementioned common principles. Chockablock with life-enhancing treasures, this is a great conversation about:
defining peak performance 
the principles behind sustaining peak athletic performance
achieving & sustaining peak performance in a non-athletic context
the courage to rest – when training becomes overtraining
the identity conundrum – the danger of defining yourself by what you do
why purpose beats passion as the ultimate performance enhancer
the importance of defining your core values
the mindful path to self-actualization
habits for tackling fear
the role of service – getting outside yourself
top tools & habits for for long-term success
My primary takeaway from this exchange? The path to sustained peak performance isn't a to-do list. It's a journey of self-becoming. It's about discovering, uncovering and embracing who you truly are, and constructing a mindful, principled approach to actualizing that identity over the long haul.
I absolutely love both of these gentlemen and this takeaway-packed exchange lays bare that heart felt sentiment.
I sincerely hope you enjoy the conversation as much as I enjoyed having it.
Peace + Plants,

P.S. – If you enjoyed Brad and Steve, sign up for their Peak Performance Newsletter. It's great.
Listen & Subscribe on Apple Podcasts | Soundcloud | Stitcher
Thanks to this week's sponsors:
MeUndies: The world's most comfortable underwear! Visit MeUndies.com/ROLL to get free shipping (in the U.S. & Canada) and 20% off your first pair.
Squarespace: The easiest way to create a beautiful website, blog, or online store for you and your ideas. Save 10% at checkout when visit squarespace.com and use the coupon code "RICHROLL" at checkout.
SHOW NOTES
Notable People Discussed
 Related Podcasts You Might Enjoy
Thanks to Jason Camiolo for production, audio engineering, show notes and interstitial music; Shawn Patterson for graphics. Theme music by Ana Leimma.
*Disclosure: Books and products denoted with an asterisk are hyperlinked to an affiliate program. We are a participant in the Amazon Services LLC Associates Program, an affiliate advertising program designed to provide a means for us to earn fees by linking to Amazon.com and affiliated sites.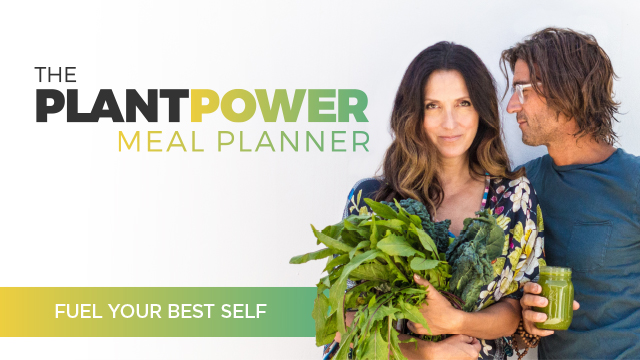 Check Out Our New Meal Planner!
Please consider joining our  Thunderclap  — a totally free, simple to use crowdsourcing platform requiring only that you "pledge" a social media post in support of Julie's new book  This Cheese is Nuts! that will automatically post to your timeline on June 13, the date the book is released. Our goal is to achieve a social reach of 2 million, so show your support for the movement and let all our voices be heard all at once! To join, just click on the "Join this Thunderclap" button below and follow the simple instructions. It only takes a minute tops (did I say it's free?). Thanks so much for the support.
Are you a company interested in sponsoring the podcast? Click here to learn more & take our sponsor survey.
Join us for our next retreat at Ballyvolane in Ireland, July 24-31, 2017. For more information visit ourplantpowerworld.com
HOW CAN I SUPPORT THE PODCAST?
Tell Your Friends & Share Online!
Subscribe & Review:  iTunes | Stitcher | Soundcloud | TuneIn
Donate: Check out our Patreon account!
Download Our Free App! Now you can access, stream, download and share the entire RRP catalog in the palm of your hand on any iOS mobile device (iPhone, iPad and iPod Touch) with our mobile app. Never miss an episode, plus special announcements, discounts, giveaways. Already downloaded? Awesome. When you have a minute, and it feels right to you, do us a solid and give the app a review in the iTunes Store.