Podcast: Play in new window | Download | Embed
---
"I think there's a real freedom that comes with service, but so many people are enslaved in the service of themselves."

Scott Harrison 
---
From the outside looking in, he was living the dream.
Killer SoHo loft. Private jets to exotic locales. Rolex, cover model girlfriend and cash. Plenty of cash.
But ten years living decadently and extravagantly as a nightclub promoter in New York City took it's toll.
By 28, Scott Harrison had become the worst person he knew.
Utterly lost, mired in a crisis of conscience and desperate to rediscover his sense of purpose, Scott decided it was time for a drastic change. So he left NYC to spend a year volunteering as a photojournalist aboard a hospital ship off the coast of Liberia, West Africa.
During this time, Harrison witnessed and photographed levels of poverty and illness he never knew existed. As one year turned into two, he came to understand that many of the infections and diseases their group treated were waterborne, and could have been prevented if people had access to clean drinking water.
Scott couldn't understand why nobody seemed to be focusing on solving this important problem at scale. So he decided to tackle it himself.
Upon returning to NYC in 2006, Scott turned his full attention to the global water crisis and the (then) 1.1 billion people living without access to clean water. The manifestation of that commitment is charity:water — a revolutionary for-purpose endeavor that to date has raised over $210 million to fund an astounding 20,000+ water projects that deliver clean water to more than 6.3 million people all across the world.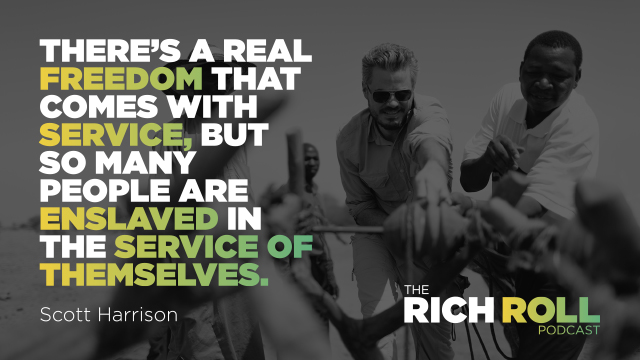 Equally impressive is the extent to which Scott has quite literally reinvented and re-energized how we give and how we think about giving. He did it by creating an aspirational brand. He did it by restoring public trust in charity. And he did it by leveraging technology to deeply connect each and every giver with the gift's specific result and impact.
Simply put, Scott Harrison is one of the most impressive people I have ever met. His inspiring story from lost to found is legend.
I'm thrilled to share it with you today.
My hope is that this conversation inspires action. Because each and every one of us holds the power to positively impact the life of another. And because life is more fulfilling, meaningful and rewarding when we are persistently engaged in the pursuit of service and giving.
My call to action? The Spring — charity: water's monthly subscription service. I signed up. And you should too. 100% of all Spring donations go directly to the field to bring clean water to those in need, and Spring members will get updates of the impact their donations have.
Let's all pitch in together. As a community. Because even a simple $30 gift can provide one person with clean water. And because it's just cool and awesome to do generously for others.
For more information and to sign up, visit our special url cwtr.org/richrollspring or click the banner ad below.
This is a special one for me. I hope it is for you too.
Peace + Plants,

Listen & Subscribe on Apple Podcasts | Soundcloud | Stitcher
Thanks to this week's sponsors:
Health IQ: reward your healthy lifestyle with life insurance that makes sense & never overpay again! To learn more and get a free quote, go to HealthIQ.com/ROLL
22 Days Nutrition: the 100% plant-based, 100% USDA certified organic nutrition products and meal delivery platform designed to meet the needs of your healthy, active life. For 10% off all products (including the meal delivery) and free shipping, visit 22daysnutrition.com/richroll and use promo code RICHROLL at checkout.
SHOW NOTES
Donate to "The Spring" – Invest in a world where everyone has clean water. 100% of all donations brings clean water to those in need.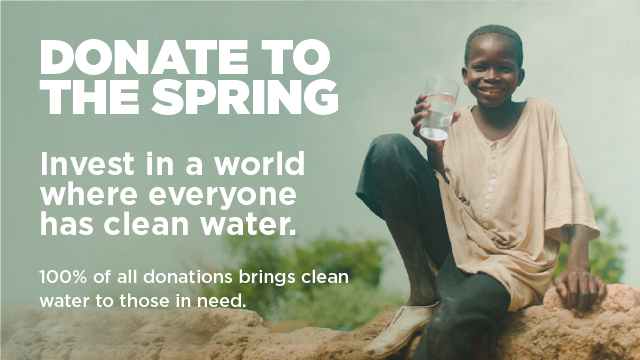 Background, Context & Reference
Notable People Discussed
Related Podcasts You Might Enjoy
Thanks to Jason Camiolo for production, audio engineering, show notes and interstitial music; Shawn Patterson for graphics. Theme music by Ana Leimma.
*Disclosure: Books and products denoted with an asterisk are hyperlinked to an affiliate program. We are a participant in the Amazon Services LLC Associates Program, an affiliate advertising program designed to provide a means for us to earn fees by linking to Amazon.com and affiliated sites.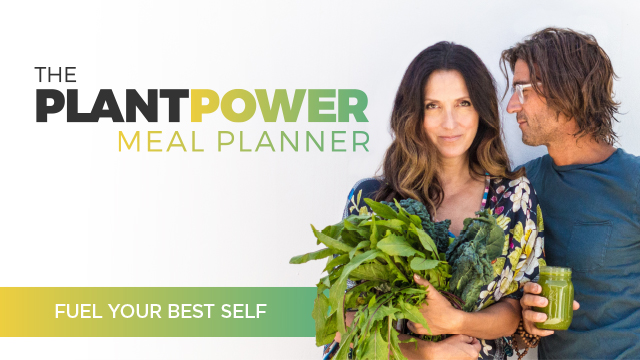 Check Out Our New Meal Planner!
Are you a company interested in sponsoring the podcast? Click here to learn more & take our sponsor survey.
Join us for our next retreat at Ballyvolane in Ireland, July 24-31, 2017. For more information visit ourplantpowerworld.com
HOW CAN I SUPPORT THE PODCAST?
Tell Your Friends & Share Online!
Subscribe & Review:  iTunes | Stitcher | Soundcloud | TuneIn
Donate: Check out our Patreon account!
Download Our Free App! Now you can access, stream, download and share the entire RRP catalog in the palm of your hand on any iOS mobile device (iPhone, iPad and iPod Touch) with our mobile app. Never miss an episode, plus special announcements, discounts, giveaways. Already downloaded? Awesome. When you have a minute, and it feels right to you, do us a solid and give the app a review in the iTunes Store.