Podcast: Play in new window | Download | Embed
---

"Attraction always works better than promotion."

Rich Roll
---
This episode features the audio from a live event I hosted this past summer at Smock Alley Theatre in Dublin with Stephen & David Flynn of The Happy Pear.
Long-time listeners will well remember David and Stephen from #RRP 233, one of my most popular episodes of 2016. Since then the lads have made two subsequent appearances on the show in episodes 331 and 380.
For those newer to the show, The Happy Pear are the joined-at-the-hip identical twin brothers behind a family run chain of natural food stores and cafés in Ireland as well as a line of organic, locally harvested plant-based food products available across the UK.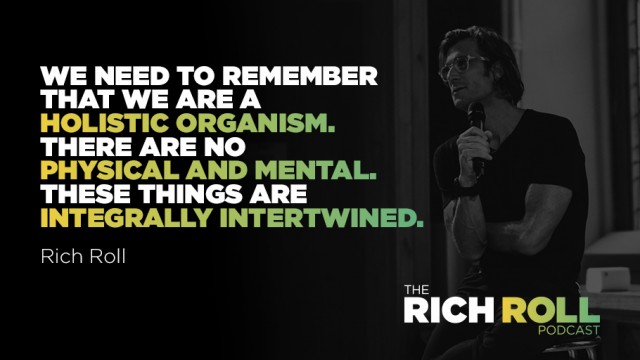 The face and voice of Ireland's quickly growing healthy food revolution, the twins are omnipresent on social media and the bestselling authors behind a series of runaway smash-hit plant-based cookbooks, including The Happy Pear* (of course), World of the Happy Pear*, and their most recent release, The Happy Pear: Recipes for Happiness*.
Today's exchange opens with an extended monologue on the power of decisions by your truly. Extends to embrace the innate power we all possess to change and grow. Pivots to the importance of community. And opens up to audience Q&A on everything from healthy eating habits to how best to catalyze change in others.
I talk about the power of decisions. The importance of community. And the fact that we are all capable of positive change – and how to be a beacon to catalyze change in others.
This event inspired me to host more live experiences. At home and beyond. If you're in favor me taking the show on the road, I'd love to hear from you.
I sincerely hope you enjoy the listen.
Peace + Plants,

Listen, Watch & Subscribe
Apple Podcasts | YouTube | Soundcloud | Stitcher | Google Podcasts
Thanks to this week's sponsors
Calm: The #1 App for Meditation and Sleep with 100+ guided meditations covering anxiety, focus, stress, sleep, relationships and more. Plus 7-day and 21-day programs for both beginner and advanced users. For a limited time, my listeners can get 25% off a Calm Premium subscription at Calm.com/richroll. It includes unlimited access to ALL of Calm's amazing content. Get started today!
Squarespace: The easiest way to create a beautiful website, blog, or online store for you and your ideas. Save 10% at checkout when visit squarespace.com/richroll and use the coupon code "RICHROLL" at checkout.
Peloton – Discover this cutting-edge indoor cycling bike that brings the studio experience to your home.  Get a great workout at home, anytime you want. Go to onepeloton.com, use the code RICHROLL and get $100 off accessories with your Peloton bike purchase.
Other Books by The Happy Pear 
Notable People Discussed
Related Podcasts You Might Enjoy
Thanks to Jason Camiolo for audio engineering, production and show notes; Interstitial music by SriMati and graphics by Margo Lubin and Blake Curtis. Theme music by Ana Leimma.
*Disclosure: Books and products denoted with an asterisk are hyperlinked to an affiliate program. We are a participant in the Amazon Services LLC Associates Program, an affiliate advertising program designed to provide a means for us to earn fees by linking to Amazon.com and affiliated sites.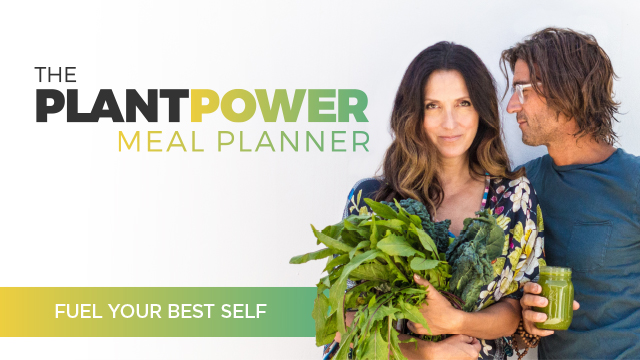 Are you a company interested in sponsoring the podcast? Click here to learn more & take our sponsor survey.
HOW CAN I SUPPORT THE PODCAST?
Tell Your Friends & Share Online!
Subscribe & Review:  iTunes | Stitcher | Soundcloud | TuneIn
Donate: Check out our Patreon account!
Download Our Free App! Now you can access, stream, download and share the entire RRP catalog in the palm of your hand on any iOS mobile device (iPhone, iPad and iPod Touch) with our mobile app. Never miss an episode, plus special announcements, discounts, giveaways. Already downloaded? Awesome. When you have a minute, and it feels right to you, do us a solid and give the app a review in the iTunes Store.