Podcast: Play in new window | Download | Embed
---

"If you're happy with really simple things, it's a lot easier to find joy every day."

The Happy Pear
---
Conducted live during our recent Plantpower Italia retreat, this special mid-week edition of the podcast features my third conversation with Stephen & David Flynn.
Longtime listeners are well-acquainted with these Irish laddies. Stephen and David first appeared on the show back in June 2016 (#RRP 233) and again in November 2017 (RRP #331), a conversation captured before a live audience at Smock Alley Theatre in Dublin.
For those newer to the show, David and Stephen are the joined-at-the-hip identical twin brothers behind The Happy Pear, a family run chain of natural food stores and cafés in Ireland as well as a robust line of organic, locally harvested plant-based food products available across the UK.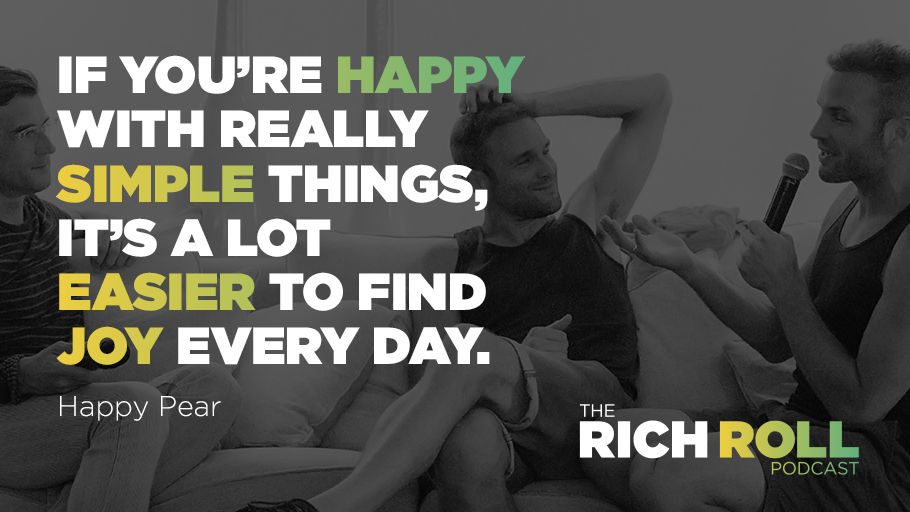 The face and voice of Ireland's quickly growing healthy food revolution, the twins are omnipresent on social media and the bestselling authors behind a series of runaway smash-hit plant-based cookbooks, including The Happy Pear* (of course), World of the Happy Pear*, and their most recent release, The Happy Pear: Recipes for Happiness*.
The Happy Pear isn't just two energetic twin brothers. It isn't just a series of cafés, cookbooks and food products. It's a movement. A movement rooted in family and community with one singular goal — to make healthy food and lifestyle mainstream. When the super fit dads aren't making pre-school breakfast picnics on the beach, engaging in impromptu handstand competitions, conducting community-oriented health education courses or traveling extensively for public speaking, they enthusiastically guide a vast and devoted global audience of wellness warriors across every social media platform from YouTube to Instagram with an endless stream of highly entertaining, quality nutrition and fitness tips, recipes and daily slice-of-life vlogs with inspiration for miles.
Picking up where our last conversation left off, please enjoy my exchange with two of the most charismatic and emphatic advocates for healthy living I have ever met.
Final Note: During my recent visit to Dublin a few weeks ago, I co-hosted another live event at Smock Alley Theatre with the boys. So if you enjoy their company, you can look forward to that conversation & audience Q&A, which I will be sharing here in the coming months.
Peace + Plants,

Listen, Watch & Subscribe
Apple Podcasts | YouTube | Soundcloud | Stitcher | Google Podcasts
Thanks to this week's sponsors
On Running: Born in the Swiss Alps, On Running shoes feature the first patented cushioning system which is activated only when you need it – during the landing. To learn more about On go to  www.on-running.com/richroll.
MeUndies: This Valentine's season, get 15% off your matching pair of the softest underwear you will ever wear, Free Shipping, and a 100% Satisfaction Guarantee when you visit MeUndies.com/roll
Legal Zoom: Legal built for you No complicated forms. No robots. Just answer some questions and we'll take care of the paperwork for you. Get started today at: legalzoom.com and enter the promo code RICHROLL at checkout for special savings.
Other Books by The Happy Pear 
Notable People Discussed
Related Podcasts You Might Enjoy
Thanks to Jason Camiolo for audio engineering, production and show notes; Interstitial music by SriMati, photos by Leia Marasovich and graphics by Margo Lubin and Blake Curtis. Theme music by Ana Leimma.
*Disclosure: Books and products denoted with an asterisk are hyperlinked to an affiliate program. We are a participant in the Amazon Services LLC Associates Program, an affiliate advertising program designed to provide a means for us to earn fees by linking to Amazon.com and affiliated sites.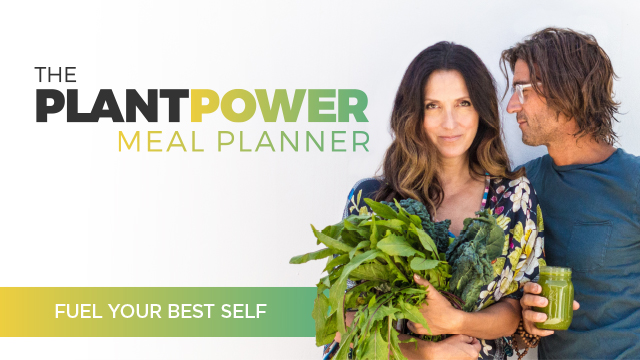 Are you a company interested in sponsoring the podcast? Click here to learn more & take our sponsor survey.
HOW CAN I SUPPORT THE PODCAST?
Tell Your Friends & Share Online!
Subscribe & Review:  iTunes | Stitcher | Soundcloud | TuneIn
Donate: Check out our Patreon account!
Download Our Free App! Now you can access, stream, download and share the entire RRP catalog in the palm of your hand on any iOS mobile device (iPhone, iPad and iPod Touch) with our mobile app. Never miss an episode, plus special announcements, discounts, giveaways. Already downloaded? Awesome. When you have a minute, and it feels right to you, do us a solid and give the app a review in the iTunes Store.