Podcast: Play in new window | Download | Embed
---

"Make your default mode one of generosity. It's a nice way to live, and it's contagious."

Frank Lipman MD
---
Health isn't the absence of disease. It's a total state of physical, mental, emotional, spiritual and social wellbeing.
Frank Lipman, MD gets it. And today's conversation reflects this very ethos.
A leading trailblazer in Functional and Integrative Medicine, Frank began his training in his native South Africa. Disillusioned with the limitations of conventional medicine, he then spent 18 months working at clinics in the bush. Introduced to local traditional healers (sangomas) kindled an interest in non-traditional healing modalities, catalyzing a passion for combining the best of Western medicine with age-old Eastern techniques of healing, including acupuncture, Chinese medicine, herbal medicine, meditation, and yoga.
Today Frank treats patients holistically as the founder and director of Eleven Eleven Wellness Center in New York City. In addition, he is a New York Times best-selling author of six books: Total Renewal*, Revive*, The New Health Rules*, 10 Reasons You Feel Old and Get Fat* and Young and Slim for Life*.
His newest book is entitled How To Be Well*, a beautifully illustrated primer on improving and strengthening your resilience, functioning, and overall health.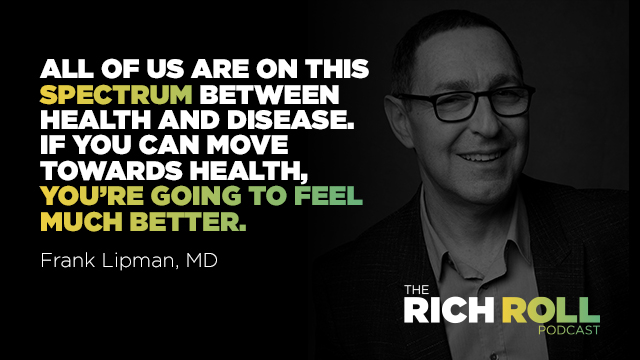 This conversation expands the aperture on what is required to live truly well. It's about understanding food as the very building blocks of life. It's about the primacy of sleep and movement. It's about how to mitigate and prevent the invisible assaults of everyday toxins. It's about the importance of carving out time to unwind and reboot. And it's about our innate need to connect with each other in order to awaken and enhance a sense of belonging and meaning
But most of all, this is a conversation about the power we all have to take better control over the quality of our health and lives.
One caveat: Frank is not vegan or plant-based. Let's just say we don't exactly see eye to eye on everything. But we are great friends who extend a mutual respect for each other. We agree on the majority of things that contribute to wellness and disease. And we enjoy poking fun at each other over our differences.
If we want to advance the conversation on the future of health, there is something to be said for building bridges. I offer this conversation in the spirit of that sentiment.
Frank is delightful. I found this conversation both enjoyable and informative. I hope you do too.
Peace + Plants,

Listen, Watch & Subscribe
Apple Podcasts | YouTube | Soundcloud | Stitcher | GooglePlay
Thanks to this week's sponsors
Squarespace: The easiest way to create a beautiful website, blog, or online store for you and your ideas. Save 10% at checkout when visit squarespace.com/richroll and use the coupon code "RICHROLL" at checkout.
Mountain Rose Herbs: is a grower, processor, distributor, and retailer of organic herbs, spices, teas, and other sustainably grown and harvested ingredients. We focus on the environmental and social impact of every business decision we make. Go to Mountainroseherbs.com and enter coupon code 'Rich' in the cart during checkout and receive 10% off through June 30, 2018.
Note: One of the best ways to support the podcast is to support the sponsors. For a complete list of all RRP sponsors and their respective vanity url's and discount codes, visit my Resources page and click "Sponsors".
*Disclosure: Books and products denoted with an asterisk are hyperlinked to an affiliate program. We are a participant in the Amazon Services LLC Associates Program, an affiliate advertising program designed to provide a means for us to earn fees by linking to Amazon.com and affiliated sites.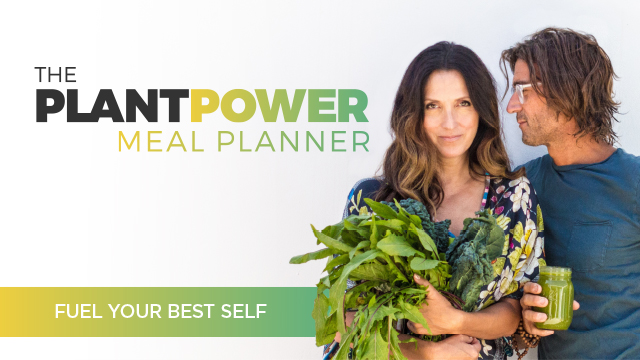 Check out The Plantpower Meal Planner — 1000's of recipes at your fingertips!
HOW CAN I SUPPORT THE PODCAST?
Tell Your Friends & Share Online!
Subscribe & Review:  iTunes | Stitcher | Soundcloud | TuneIn
Donate: Check out our Patreon account!
Download Our Free App! Now you can access, stream, download and share the entire RRP catalog in the palm of your hand on any iOS mobile device (iPhone, iPad and iPod Touch) with our mobile app. Never miss an episode, plus special announcements, discounts, giveaways. Already downloaded? Awesome. When you have a minute, and it feels right to you, do us a solid and give the app a review in the iTunes Store.
Support The Sponsors: One of the best ways to support the podcast is to support our sponsors. For a complete list of all RRP sponsors and their respective vanity url's and discount codes, visit my Resources page and click "Sponsors".