Podcast: Play in new window | Download | Embed
---

"We are energy. So doesn't it make sense that the energy we put into our bodies impacts the energy that comes out of our bodies?"

Rich Roll
---
This special mid-week edition of the podcast features a Q&A event that Julie and I hosted along with our friends Stephen & David Flynn of The Happy Pear that took place before a live audience at the gorgeous Smock Alley Theatre this past summer in Dublin, Ireland.
Long-time listeners will well remember David and Stephen from #RRP 233, one of my most popular episodes of 2016.
For those newer to the show, David & Stephen Flynn are the joined-at-the-hip identical twin brothers behind The Happy Pear, a family run chain of natural food stores and cafés in Ireland as well as a line of organic, locally harvested plant-based food products available across the UK.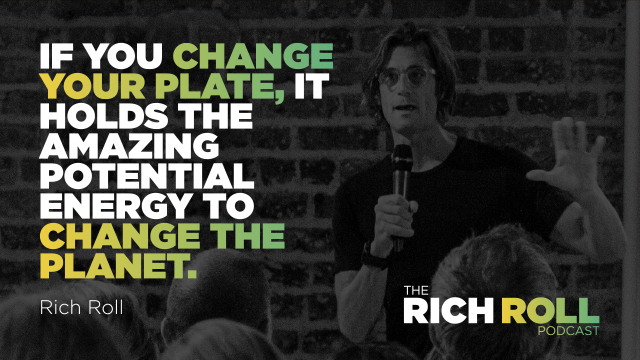 David & Stephen are also the co-authors of two incredible cookbooks – The Happy Pear* (of course) and the more recently released World of the Happy Pear*, both runaway, smash bestsellers across Ireland the UK.
Fundamentally, The Happy Pear is a movement. A movement rooted in family and community with one singular goal — to make healthy food and lifestyle mainstream. When the super fit dads aren't making pre-school breakfast picnics on the beach, engaging in impromptu handstand competitions, conducting community-oriented health education courses, or traveling extensively for public speaking, they enthusiastically guide a vast and devoted global audience of wellness warriors across every social media platform from YouTube to Instagram to Snapchat with an endless stream of highly entertaining, quality nutrition and fitness tips, recipes, and daily slice-of-life vlogs with inspiration for miles.
David and Stephen Flynn just might be the most charismatic and emphatic advocates for healthy living I have ever met.
I sincerely hope you enjoy our live presentation, which includes loads of great questions from the audience.
Peace + Plants,

Listen, Watch & Subscribe
Apple Podcasts | YouTube | Soundcloud | Stitcher | GooglePlay
In Search of a Filmmaker / Editor / Photographer
As you may know, David Zammit joined me 2 months ago as my collaborative partner on video and photography projects. During this time, we made a fruitful leap to filming the podcast and created a few other cool pieces (with more on the way). Ultimately, the job turned out to not be the right fit for David, who returned home to Malta. For the record, I loved working with him. We're good friends and he may return to Los Angeles at some point. However, his departure has left me back at square one. Therefore, I am once again putting the word out for a filmmaking / editing / photographer comrade in arms. I will be revisiting all of the previous submissions of course, but I thought it worth putting out another call. Here is what I am looking for:
availability to work full time (or most of the time) and in person (no virtual arrangements);
extensive editing experience in either FCP or Premiere;
experience with graphic design & After Effects
extensive camera experience (owning great equipment a plus);
can multi-task as a filmmaker, editor and photographer
alignment with my mission & fundamental understanding of the opportunity
The job is evenly divided between documentation (e.g., podcast & instructional projects) and art (e.g., vlogs, motivational pieces, etc.). In addition, I am not looking for someone to simply do as I ask, but rather an individual who understands and appreciates aesthetics and collaboration, can bring me new ideas, and ultimately elevate my visual presence across multiple channels.
I understand this is a big ask. It will take a very specific person to fill this role, so please only submit if you meet all the qualifications. But if you think you have the goods and appreciate the value of the opportunity, I would love to hear from you.
E-mail submissions to [email protected] with the subject line: "Video Opportunity"
Thanks to this week's sponsors
DesignCrowd: Custom graphic, logo and web design from over 550,000 designers around the world! Get the perfect custom design, every time! Visit designcrowd.com/RICHROLL or enter promo code RICHROLL at checkout and receive up to $100 off your design project now!
StrideHealth: The first health insurance recommendation engine tuned & tailored to the life of the individual. Find the perfect health plan for you—go to stridehealth.com/richroll and save over $400 for the year. It's easy coverage in 10 minutes or less, built just for people like us.
Show Notes
Background, Context & Reference
Notable People Discussed
Related Podcasts You Might Enjoy
Thanks to Jason Camiolo for audio engineering, production and show notes; Interstitial music by SriMati and Shawn Patterson for graphics. Theme music by Ana Leimma.
*Disclosure: Books and products denoted with an asterisk are hyperlinked to an affiliate program. We are a participant in the Amazon Services LLC Associates Program, an affiliate advertising program designed to provide a means for us to earn fees by linking to Amazon.com and affiliated sites.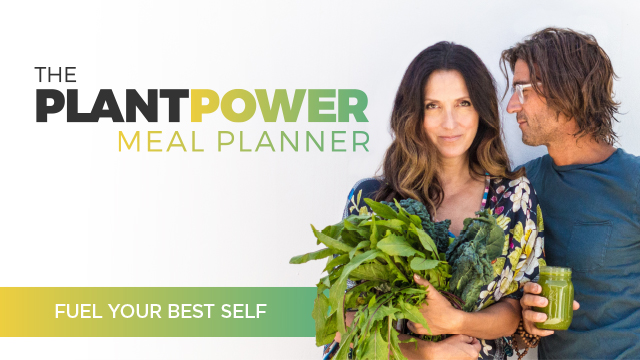 Are you a company interested in sponsoring the podcast? Click here to learn more & take our sponsor survey.
HOW CAN I SUPPORT THE PODCAST?
Tell Your Friends & Share Online!
Subscribe & Review:  iTunes | Stitcher | Soundcloud | TuneIn
Donate: Check out our Patreon account!
Download Our Free App! Now you can access, stream, download and share the entire RRP catalog in the palm of your hand on any iOS mobile device (iPhone, iPad and iPod Touch) with our mobile app. Never miss an episode, plus special announcements, discounts, giveaways. Already downloaded? Awesome. When you have a minute, and it feels right to you, do us a solid and give the app a review in the iTunes Store.