Podcast: Play in new window | Download | Embed
---
"Running unites us. At one point, every culture on Earth relied on running. It's baked into our DNA."

Sanjay Rawal
---
Most contemplate running as exercise. A physical practice we reluctantly endure. An uncomfortable discipline we tolerate for the sake of fitness. For weight loss. Or to competitively measure ourselves against ourselves and others.
Running is about metrics. Pace maintained. Distance covered. Calories burned. Energy expended. And results quantified.
But ask Sanjay Rawal and he'll tell you that definition isn't just limited — it misses the point altogether.
Running is so much more than podiums and aesthetics. At its core, it's a most primal activity that unites us all. It's about growth. It's about self-understanding. And for many cultures dating back millennia, it's about spiritual growth. Survival. Healing. And even transcendence.
Running as devotion.
Today Sanjay and I explore this theme in a riveting conversation focused on the inherent and indelible power of this shared human experience to better understand ourselves, our environment and the unseen world.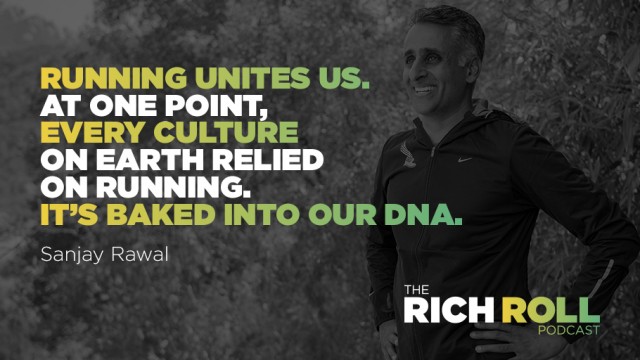 A graduate of U.C. Berkeley with a B.A. in Molecular & Cell Biology and Neurobiology, Sanjay was on the fast track to a career in medicine when he began to question his path, seeking answers and solace in meditation. This quest led to becoming a devoted student of Sri Chinmoy, an Indian spiritual teacher based in New York. What followed is life committed to spiritual expansion. And a calling to improve the collective human condition.
Sanjay spent a decade in human rights philanthropy before realizing he could deepen his impact by turning a lens on cultures and communities worthy of notice. Hence was born a career in documentary filmmaking. Sanjay's oeuvre includes Ocean Monk*, Challenging Impossibility, and Food Chains*, which takes a hard look at migrant farm labor exploitation.
Sanjay's latest offering, and the focus of today's conversation, is 3100: Run and Become. A behind-the-scenes immersion into the Sri Chinmoy Self-Transcendence 3100 Mile Race — the world's most elusive and elite, multi-day running race. Held annually around one utterly unremarkable half-mile urban sidewalk block in Queens, New York, it demands competitors to complete at least 59 miles daily for 52 straight days.
The goal? Not glory, but rather the promise of personal expansion and a deeper sense of self.
The film also explores the historic and current relationship between running and spirituality through intimate visits with the Marathon Monks of Japan's Mt. Hiei; the persistence hunters of Africa's Kalahari tribe; and Arizona's Navajo Nation.
The act of running to transform oneself is as old as time. Ancient man and woman ran not just for survival, but to connect with Nature and the Divine.
This is a conversation that explores this essential truth.
Because to run is to be human.
I sincerely hope you enjoy this very special exchange with a truly remarkable man. And make a point of seeing the movie.
Peace + Plants,

Listen, Watch & Subscribe
Apple Podcasts | YouTube | Soundcloud | Stitcher | Google Podcasts
Thanks to this week's sponsors:
On Running: Born in the Swiss Alps, On Running shoes feature the first patented cushioning system which is activated only when you need it – during the landing. To learn more about On go to on-running.com/richroll.
Quip: Your one stop solution for oral health! Buy a quip toothbrush from $25 and get up to $5 off your first refill pack by visiting getquip.com/ROLL and using promo code "ROLL" during checkout.
Health IQ: A new paradigm insurance company that helps health conscious people get special rates on term life insurance. Go to healthiq.com/ROLL to support the show and learn more.
SHOW NOTES
Watch the Official Trailer for 3100 here
Visit 3100: Run And Become to learn more & find a screening in your area
Background, Context & Reference:
Other Films By Sanjay Rawal
Notable People Discussed:
Related Podcasts You Might Enjoy:
Thanks to Michael A. Levine for this week's interstitial tracks: "History Film" and "Tomorrow's Desciple" (from 3100: Run And Become). Thanks to Jason Camiolo for audio engineering, production and show notes. Video, editing and graphics by Margo Lubin and Blake Curtis. Reece Robinson for portraits and photos. Theme music by Ana Leimma. Sponsor relationships by David Kahn.
*Disclosure: Books and products denoted with an asterisk are hyperlinked to an affiliate program. We are a participant in the Amazon Services LLC Associates Program, an affiliate advertising program designed to provide a means for us to earn fees by linking to Amazon.com and affiliated sites.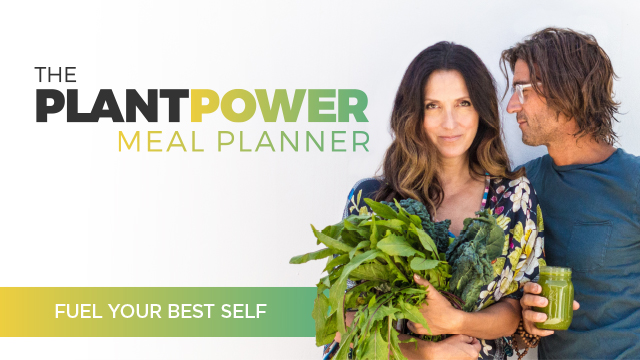 Are you a company interested in sponsoring the podcast? Click here to learn more & take our sponsor survey.
HOW CAN I SUPPORT THE PODCAST?
Tell Your Friends & Share Online!
Subscribe & Review:  iTunes | Google Podcasts | Stitcher | Soundcloud
Donate: Check out our Patreon account!
Download Our Free App! Now you can access, stream, download and share the entire RRP catalog in the palm of your hand on any iOS mobile device (iPhone, iPad and iPod Touch) with our mobile app. Never miss an episode, plus special announcements, discounts, giveaways. Already downloaded? Awesome. When you have a minute, and it feels right to you, do us a solid and give the app a review in the iTunes Store.