Podcast: Play in new window | Download | Embed
---
"Discipline is only difficult until it becomes a habit."

 Colin Hudon
---
Man is a microcosm of the macrocosm. The nature that exists outside of us also lives within us. Separation is an illusion.
Indeed, we are all intrinsically connected — to each other and the world that surrounds us. Embracing this fundamental truth lies at the core of ultimate well-being. Because true health doesn't stop at the kale salad — it requires fidelity to our natural rhythms and a comprehensive, holistic devotion to bettering and balancing not just our physical bodies, but our mental, emotional, and spiritual selves as well.
Returning to the podcast to walk us through this powerful law of nature is Colin Hudon.
A gifted healer, physician of Traditional Chinese Medicine and Taoist Arts, Colin is also an herbalist, acupuncturist, tea master, and founder of Living Tea, an enterprise that finds Colin traveling across China, Taiwan, and Malaysia multiple times a year to source and import the finest and rarest old-growth teas and teaware in the world, sharing his expertise and wares in group tea ceremonies, with an eye on opening a tea house in Colorado in 2018.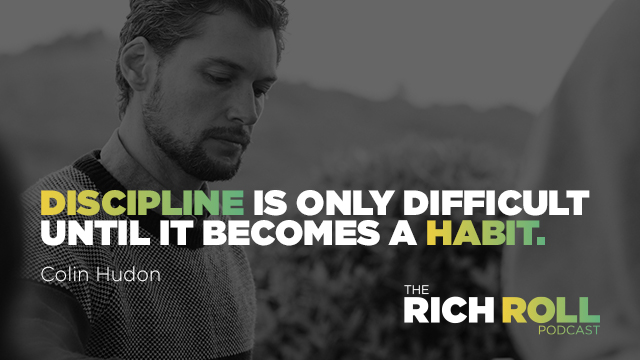 On point and remarkably instructive, this episode is lifted from Colin's open dissertation conducted during our Plantpower Ireland retreat this past July.
Most of us live lost in our heads. A predisposition that leaves us disconnected from ourselves, others, and the world. This is about transcending our addiction to thought and information, and how to leverage mindfulness and awareness to live healthier and more fully actualized.
Colin also delivers an amazing primer on what we can glean from Traditional Chinese methods of medicine and healing. A perspective that begins with embracing seasonal rhythms to live in better alignment with the laws of nature.
In addition, it's also about tea. How tea, and the traditional ceremony around its enjoyment can serve as a powerful, moving meditation — an expression of living art that soothes the soul and enhances vitality.
In anticipation of this episode, Colin was cool enough to create a special offer for listeners to purchase his amazing Living Tea (the only tea I drink) at reduced prices, including an awesome new subscription service called Tea Club, which takes the guesswork out of differentiating his exotic teas. When you sign up, Colin will send you the best seasonably appropriate, rare, old-growth teas (3-4 teas per season) quarterly, plus a bundle of extras, including information on the tea's origin, optimal brewing techniques and Chinese medical philosophy on how to live a healthy, longevity focused life, including food suggestions and more. When you add the promo code RICHROLL at checkout listeners will get 12% off on your first season. In addition, if you follow Colin on Instagram (@livingtea) and click through the link in his bio to purchase you will also get 15% off on everything he has in stock.
To learn more go to livingtea.net and click on Tea Club and sign up for his newsletter to be first in on future offerings and rebates. And should you happen to find yourself in the Denver area, I highly suggest you schedule a tea ceremony with Colin — as someone who has sat for tea with Colin many times, I can tell you it's a transcendent experience.
This is not an ad: I do not have any financial or professional association with Colin or Living Tea whatsoever. I do not have an affiliate relationship with Colin nor do I profit in any way from sharing this information. Simply put, people ask me all the time what tea I drink. I drink Living Tea because I honestly think it's the best. And I wanted to make sure all of you know why and how to get it.
Join us in Italy: If the Ireland retreat sounded cool (it was a giant blast), we are currently taking reservations for our next retreat. It will take place in Tuscany, Italy May 19-26, 2018. For more information and to reserve your spot, visit ourplantpowerworld.com
Let's get clean water to those in need: On October 20, I turn 51. To celebrate, I don't want presents. I need for nothing, with one exception: your help. I'm asking that you step up and help make a difference for those less fortunate by helping provide access to something we take for granted every day – clean water — something 663 million people across the world currently live without. So I have partnered with charity: water to create a birthday fundraising campaign that asks for $51 donations from each of you — $1 for every year I have been drinking clean water — 100% of which will be used to build clean water projects for those in need. When they're complete, charity: water will send us photos and GPS coordinates so we can experience up close the exact community we helped – and that is priceless. To learn more and donate, visit: my.charitywater.org/richroll
Here's an inspiring look at charity: water's founder / CEO (and podcast guest) Scott Harrison and the amazing work this organization is doing:
Together we are powerful, Together we can change the world. Let's focus that energy in a good direction.
Your generosity isn't just appreciated, it's needed — now more than ever.
I sincerely hope you enjoy the exchange.
Peace + Plants,

22 Days Nutrition: the 100% plant-based, 100% USDA certified organic nutrition products and meal delivery platform designed to meet the needs of your healthy, active life. For 10% off all products (including the meal delivery) and free shipping, visit 22daysnutrition.com/richroll and use promo code RICHROLL at checkout.
DesignCrowd: Custom graphic, logo and web design from over 550,000 designers around the world! Get the perfect custom design, every time! Visit designcrowd.com/RICHROLL or enter promo code RICHROLL at checkout and receive up to $100 off your design project now!
Thanks to Jason Camiolo for production, audio engineering, show notes and interstitial music; Shawn Patterson for graphics; and David Zammit for photography & videography. Theme music by Ana Leimma.
*Disclosure: Books and products denoted with an asterisk are hyperlinked to an affiliate program. We are a participant in the Amazon Services LLC Associates Program, an affiliate advertising program designed to provide a means for us to earn fees by linking to Amazon.com and affiliated sites.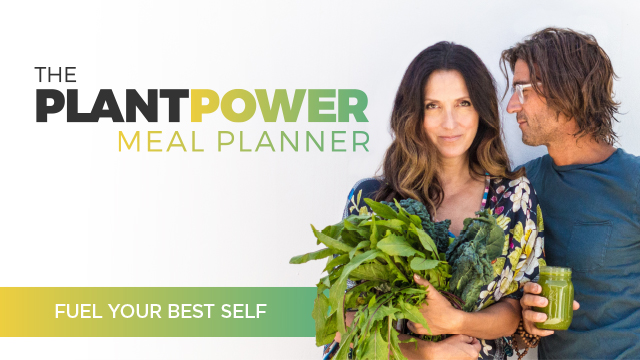 Check Out Our New Meal Planner!
Are you a company interested in sponsoring the podcast? Click here to learn more & take our sponsor survey.
HOW CAN I SUPPORT THE PODCAST?
Tell Your Friends & Share Online!
Subscribe & Review:  iTunes | Stitcher | Soundcloud | TuneIn
Donate: Check out our Patreon account!
Download Our Free App! Now you can access, stream, download and share the entire RRP catalog in the palm of your hand on any iOS mobile device (iPhone, iPad and iPod Touch) with our mobile app. Never miss an episode, plus special announcements, discounts, giveaways. Already downloaded? Awesome. When you have a minute, and it feels right to you, do us a solid and give the app a review in the iTunes Store.