Podcast: Play in new window | Download | Embed
---
"You can search throughout the entire universe for someone who is more deserving of your love and affection than you are yourself, and that person is not to be found anywhere. You, yourself, as much as anybody in the entire universe, deserve your love and affection."

Sharon Salzberg
---
We all yearn for connection, yet often feel trapped by our sense of isolation, anger, or envy. But there is a key that can free us from this prison of despair.
Love.
The problem? Love is just hard to talk about. Harder to understand. And perhaps even harder to practice.
How we get it? How we give it? How do we attract it? How do we cultivate it?
To answer these questions, first we have to define it.
What is love, exactly? 
Ask Sharon Salzberg and she'll tell you that it's not an emotion we should be trying to extract from another. In fact, don't even think about love as a feeling at all. Instead, consider it as an ability. An aptness or facility that resides within all of us that can be cultivated to create real, profound connections with others, with all, and most importantly ourselves. And it is that connection that will nourish the very sustenance of life itself and ultimately set you free.
Today I sit down with Sharon to redefine our limited interpretation of love. To dispel the misunderstandings that confine and circumscribe it. To plumb the eternal truths within it — love based on direct interactions rather than preconceptions. And to explore how we can better cultivate and expand our experience of real love in our daily lives.
For the uninitiated, Sharon Salzberg is a towering figure in the field of meditation. A world-renowned teacher and multiple New York Times' bestselling author, she has played a central, crucial role in bringing meditation and mindfulness practices to the West and into mainstream culture dating back to 1974 when she first began teaching. She is the co-founder of the Insight Meditation Society in Barre, MA and the author of ten books, including the New York Times bestseller, Real Happiness*, her seminal work, Lovingkindness* and her newest release, Real Love: The Art of Mindful Connection* (the focus of today's conversation). Sharon is also a regular columnist for On Being, a contributor to Huffington Post, and the host of her own podcast, The Metta Hour.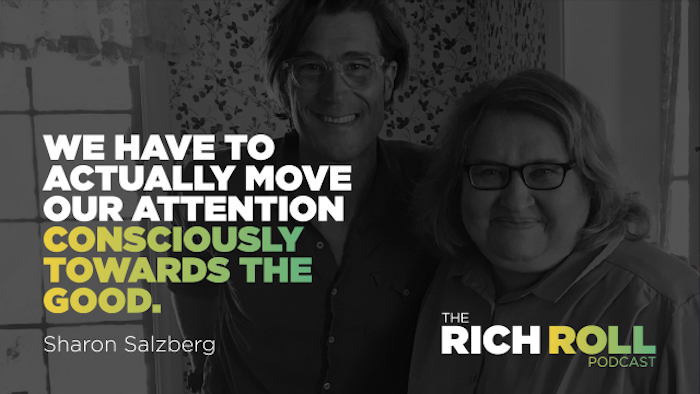 One of the many striking things about Sharon is that she's just cool. Like, really f*$king cool. Despite her undisputed luminary status in the meditation space, conspicuously absent is any hint of pretense or artifice. Down-to-earth and fun to be with, her approach to Buddhist teachings is modern, secular, and accessible, rendering the wisdom and it's practical applications relatable to all.
This conversation is a deep dive into Sharon's extraordinary life. It's about the reoccurring abandonment and incomprehensible trauma she endured as a child — and how she ultimately found salvation, and her life path, in meditation.
It's a discussion about how we think about and practice love – love for others, love for all, and love for one's self.
It's about unconscious pain and the inherent value of suffering when recognized and properly channelled.
It's about the three most essential life skills – compassion, mindfulness & concentration – and how meditation can help us master them by training our attention.
And it's a conversation about the imperative of navigating these treacherous, divided times with fierce compassion and unabated loving kindness.
It was an absolute blast spending a couple hours with Sharon, and I think you'll really love (pun intended) the product of our exchange.
Peace + Plants,

Listen & Subscribe on Apple Podcasts | Soundcloud | Stitcher
Thanks to this week's sponsors:
22 Days Nutrition: the 100% plant-based, 100% USDA certified organic nutrition products and meal delivery platform designed to meet the needs of your healthy, active life. For 10% off all products (including the meal delivery) and free shipping, visit 22daysnutrition.com/richroll and use promo code RICHROLL at checkout.
Boll & Branch: The first honest and transparent bedding company that only uses sustainable and responsible methods of sourcing and manufacturing. Go to BollandBranch.com today for $50 off your first set of sheets by typing in promo code "RICHROLL".
Notable People Discussed
Related Podcasts You Might Enjoy
Thanks to Jason Camiolo for production, audio engineering, show notes and interstitial music; Shawn Patterson for graphics. Theme music by Ana Leimma.
*Disclosure: Books and products denoted with an asterisk are hyperlinked to an affiliate program. We are a participant in the Amazon Services LLC Associates Program, an affiliate advertising program designed to provide a means for us to earn fees by linking to Amazon.com and affiliated sites.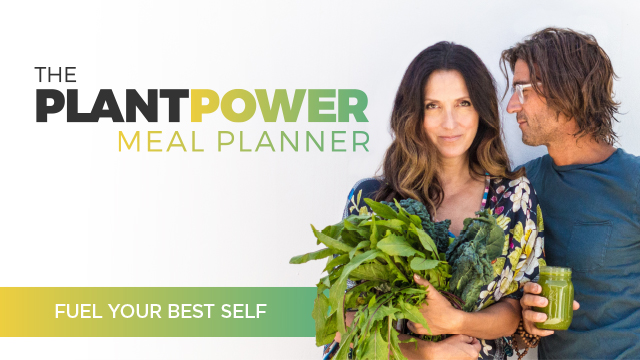 Check Out Our New Meal Planner!
Are you a company interested in sponsoring the podcast? Click here to learn more & take our sponsor survey.
Join us for our next retreat at Ballyvolane in Ireland, July 24-31, 2017. For more information visit ourplantpowerworld.com
HOW CAN I SUPPORT THE PODCAST?
Tell Your Friends & Share Online!
Subscribe & Review:  iTunes | Stitcher | Soundcloud | TuneIn
Donate: Check out our Patreon account!
Download Our Free App! Now you can access, stream, download and share the entire RRP catalog in the palm of your hand on any iOS mobile device (iPhone, iPad and iPod Touch) with our mobile app. Never miss an episode, plus special announcements, discounts, giveaways. Already downloaded? Awesome. When you have a minute, and it feels right to you, do us a solid and give the app a review in the iTunes Store.