---
Or, why The Plantpower Meal Planner provides all the tools you need to transform your plate and unlock your best self
---
On the cusp of my 40th birthday, I was your average couch potato. 50 pounds overweight. Semi-depressed. Unenthusiastic about my life. Dazing out in front the television with a bag of cheeseburgers and fries, coasting into middle age on a crash-course with chronic illness.
Then I woke up.
Over the last ten years, my life dramatically transformed in every conceivable way. Back to my collegiate swimming weight, I've gone on to conquer some of the most difficult ultra-distance races in the world — mega-endurance challenges like the Ultraman World Championships, a 320-mile, 3 day tri-athletic circumnavigation of the Big Island of Hawaii. I was one of the first two to complete EPIC5 — 5 iron-distance triathlons on 5 Hawaiian Islands in under a week. And just a few weeks ago, at age 50, I conquered Ötillö, the world championships of swimrun that had me traipsing across 26 islands spread wide across the frigid Stockholm archipelago by sea and foot — all told, 6+ miles of swimming and over 40 miles of running in gale force winds, sideways rain and swells that reached 6-feet at times.
How did this happen?
It all began by changing my relationship with food.
Adopting a plant-based lifestyle restored my vitality. It returned me to my fighting weight and kept me there. It supplied the fuel and enthusiasm to return to competitive athletics in my 40's and 50's.
Most importantly, it served as a powerful, foundational portal to embark upon an expansive journey of self-discovery and self-actualization — a quest to unlock hidden potential and step into my best, most authentic self.
This path has been so transformative, I wish only for you to experience your version of the evolution I have undergone. Indeed, it has become my life's mission. Everything I do – the memoir, the cookbooks, the podcasts, public speaking, retreats, this blog, and even my athletic endeavors — are all designed to advance this purpose.
Despite my concerted efforts, too many continue to struggle.
I love the podcast, Rich! Been listening since day one but still can't make the whole plant-based diet thing work….Finding Ultra was amazing — but still not vegan!….I'm sold on living plant-based, but I'm no cook so I can't do it….I don't have a farmer's market….I'm allergic nuts, now what?…What if I don't like broccoli?
I receive messages like this every day. Good people open to new ideas, eager and even enthusiastic about changing their life but stuck on how to make it happen. They see the hurdles rather than the track, the obstacles too daunting even when as small as the thought of eating a vegetable they hated as a kid.
Then it dawned on me. I realized that the gap between intellectual understanding and practical action isn't a function of knowledge. It's not necessarily about desire, or even willpower. It's a matter of convenience. To evoke positive, lasting change, the implementation of knowledge has to be at arm's reach. Lacking from the toolbox I had been providing was a means and methodology to make the healthy choice the easiest and most accessible choice. So I asked myself a couple questions:
How can I make it easy? How can I make it doable? And how can I make it affordable?
The Plantpower Meal Planner is my answer to that question — because now more than ever, simple solutions are critical to staying on course.
Checking all the aforementioned boxes, we have developed an incredibly powerful and robust online, mobile-friendly service that takes all the mystery and guesswork out of the whole affair while providing you with accessible tools you need to adopt healthier nutrition habits with staying power — all for less than two dollars a week when you sign up for a year. Pocket change!
Here are some of our favorite ways the Meal Planner makes life easier and keeps your goals within reach:
A team of food experts in your pocket

. 

Don't waste energy feeling lost. Our team of experts is available to you through email, on-site chat, and phone 7-days a week. They have an abundance of professional and personal experience to share with you including advanced nutrition education, professional culinary training, food coaching experience. They're parents, athletes, and long-time plant-based eaters who know the ins and outs of this lifestyle. They're here to help you succeed, so reach out to them any time you have a question about what to eat – no question is too rudimentary!

Extensive database of recipes inspired by what's in our kitchen

.

 We've stocked the meal planner with hundreds of nutrient-dense, plant-based

 

recipes including exclusive recipes from our own kitchen, exclusive from our cookbook The Plantpower Way. And we add new recipes every single week.

Customization

. The best part of the meal planner is that it's completely customized to you and your family, including how much time you have to cook, your cooking skill level, allergens, dislikes, kitchen equipment you have, and more so you only get recipes that fit your unique lifestyle. When you sign up, the first thing we do is ask you a ton of questions to best understand how you eat and live — this personalized approach is key to lasting change.

Unlimited, saveable menus

. 

You can create as many menus as you want, and all of them are saved so you can use them again. If you find yourself with no time to plan for the week, just dig into your archives and use a favorite menu from past weeks. Since your menus save automatically, you can reuse them on weeks when there's no time for planning.

Grocery shopping, simplified

. For each menu you create, we generate a grocery list for you so you never have to do the tedious work of adding up ingredient quantities and writing out a list, and you get some of your precious time back. Just choose your recipes and head to the store or order online with your smart grocery list. You can print, email, or pull up the list on your phone. It's easy to add your own items too so you can do all your shopping from one list. We even integrate grocery delivery straight to your door in over 50 metropolitan areas.

Allergen-free recipes

. Navigating food allergies in your house or child's school? Just select the ingredients you want to avoid, and we'll give you delicious, allergen-free options.

Easy weeknight meal options

. Our database of over 1000 healthy and delicious plant-based recipes is stocked with nutrient-dense varieties for every occasion. If you're in need of easy weeknight meals, we've got you covered. Adjust your cook time, and we'll suggest meals that fit your availability.
And for everyone who doesn't live in the United States, we just added the metric system, which is awesome.
I don't expect you to just take my word for it, so I thought I'd give you a taste. Now is the time to take action for yourself. New habits are the product of new decisions coupled with the best tools. The Meal Planner is a very specific tool to assist you. Don't let your wellness goals fade into the background — make it a front and center issue regardless of where you're starting from, what your shape is like, or what the time of year it is.
On that note, I'm excited to share a few of our favorite packable meals from our cookbook The Plantpower Way*, perfect for work, school and on-the-go. Since many of you are hungry for snack recipes, we also included one of our favorite nutrient-packed snacks. Add these recipes to your menu this week and make this hectic time of year a little easier (click the images or links below for the detailed recipes).
Cacao Chia Seed Pudding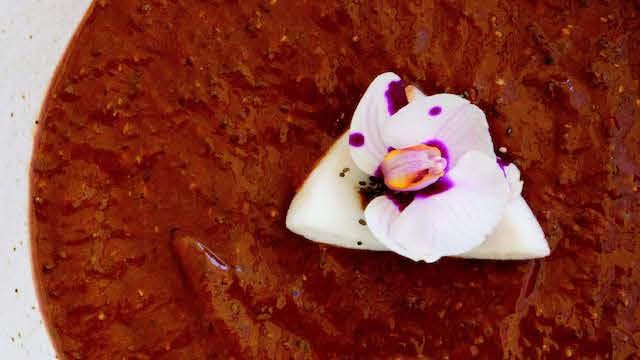 Untuna Wraps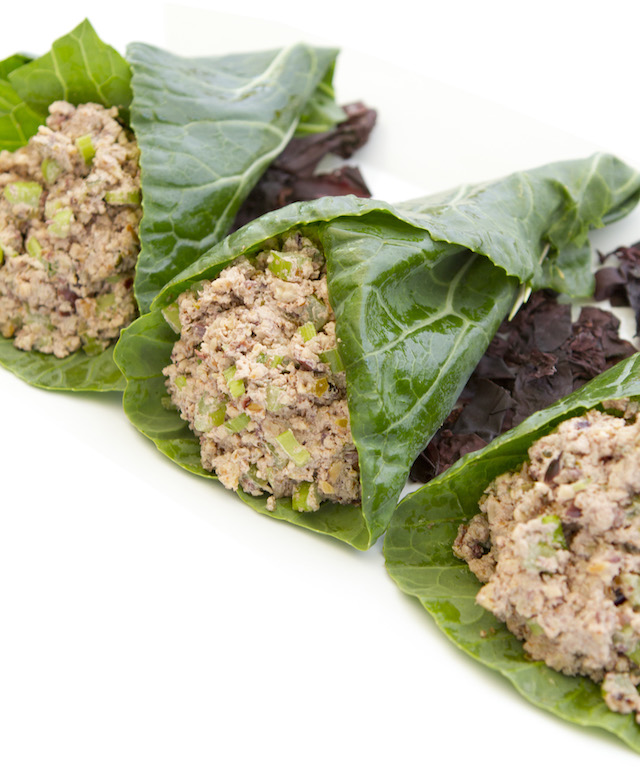 Kale and Black Bean One Bowl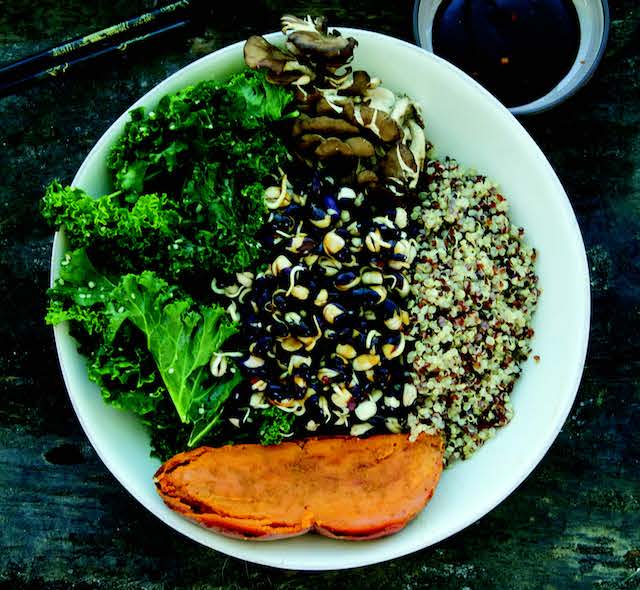 Superfood Energy Balls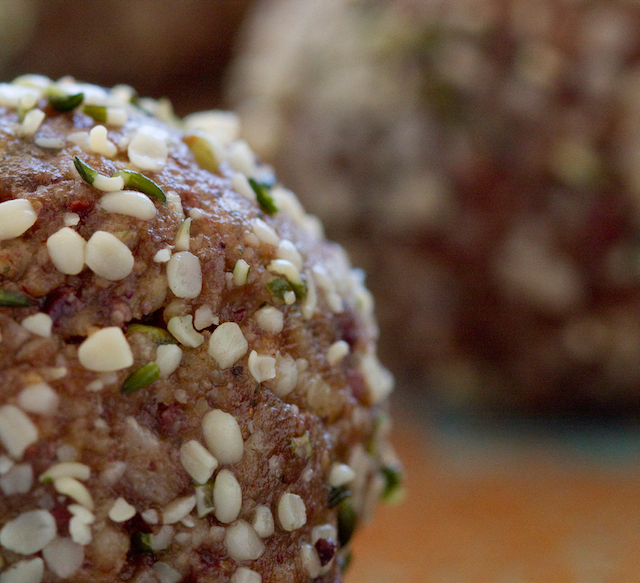 Ingredients
8 dates

1⁄2 cup raw walnuts

1 sprinkle Celtic sea salt

1⁄4 cup cacao nibs

2 tablespoons raw cacao powder

4 tablespoons hemp seeds

1 teaspoon vanilla extract
Instructions
Begin by soaking the dates for 30 minutes. Pit and set aside.

In a food processor, pulse the walnuts until they are mealy in texture

Add the sea salt, cacao nibs, cacao powder and 2 tablespoons of the hemp seeds. Pulse until well incorporated.

With the food processor running, add the vanilla and the pitted dates one at a time until the mixture begins to form a dough.

Make small balls by rolling the two tablespoons of the dough between your hands. If your hands get sticky, use a small amount of coconut oil on your palms.

Place the remaining 2 tablespoons hemp seeds onto a plate and roll the Energy Balls in the hemp seeds to form an outer layer.
Looking for more ways to streamline planning, shopping and cooking? Reach out anytime – our experts are here to help you!
I cannot overstate how proud I am of what we have created — it's just so coo. For those already on board, the feedback has been unanimously positive — because the service truly does overdeliver on its promise. Basically, it's a game changer. And it's available to you for just $1.90/week when you sign up for a year. Let's face it, that's less than one Starbucks coffee.

No more excuses!
To learn more, go to meals.richroll.com or simply click the Meal Planner menu tab at the top center of this page. Explore the program, and leave a comment below letting me know what you think — we want your feedback and are always looking to iterate improvements.
Peace & Plants,

*Disclosure: Books and products denoted with an asterisk are hyperlinked to an affiliate program. We are a participant in the Amazon Services LLC Associates Program, an affiliate advertising program designed to provide a means for us to earn fees by linking to Amazon.com and affiliated sites.