Podcast: Play in new window | Download | Embed
---

"Storytelling is a big part of what I do, but it's all driven by curiosity."

Tom Scott
---
There is nothing more powerful than a story well told.
Built into the very fabric of what makes us human, this ancient art holds the power to transform not just the individual but humanity at large.
Nobody understands this better than Tom Scott — a man devoted to the idea that when curiosity, conversation and community converge, the world indeed becomes a better place.
A graduate of Brown University with a Masters of Divinity from Yale, Tom is perhaps best known as the co-founder and original CEO of Nantucket Nectars. Founded in 1989 — long before it was cool to be a start-up founder — the fruit juice venture quickly grew to national prominence, making the "Inc. 500" list of fastest growing U.S. companies five years in a row and garnering Tom accolades, including the Mercury Award for Advertising and Ernst & Young's Entrepreneur of the Year award.
After selling Nantucket Nectars in 2002, Tom reinvented himself as a film and television producer. In 2004 he formed Plum TV, which owned and operated a network of stations around the country and received more than 14 Emmy awards. He produced television ads for companies like Nike and BMW. He created and produced the HBO series The Neistat Brothers with 3-time podcast guest Casey Neistat. And in 2010 he won an Independent Spirit Award for producing the feature-length film Daddy Longlegs (also with Casey).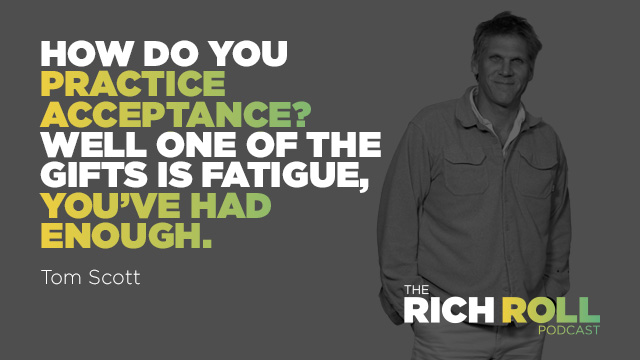 Tom's current passion is The Nantucket Project. Akin to TED but much more intimate, TNP is both an annual event and a movement — gatherings large and small (plus a new podcast, The Neighborhood Project) that bring together thought leaders across a wide range of disciplines to explore the most relevant, cutting-edge ideas and the implications such ideas pose for the betterment of culture, society and business.
I have known Tom since 7th grade. We attended junior high and high school together. These were not my favorite times, so it was incredibly healing to revisit that era with someone who was there. We discuss Tom's entrepreneurial success. What he aims to achieve with The Nantucket Project. And the power of story to inspire wonder, cultivate community, ignite change, and unite us in this most divided time.
I've been waiting 30 years to have this conversation. Honest, intimate and personally meaningful, it's exactly the exchange I always hoped it would be.
You're in for a treat. Enjoy!
For the visually inclined, the podcast is viewable on YouTube here: http://bit.ly/tomscottandrich
If you are enjoying the video versions of the podcast, please subscribe!
Peace + Plants,

Listen, Watch & Subscribe
Apple Podcasts | YouTube | Soundcloud | Stitcher | GooglePlay
Thanks to this week's sponsors
Peloton – Discover this cutting-edge indoor cycling bike that brings the studio experience to your home.  Get a great workout at home, anytime you want. Go to onepeloton.com, use the code RICHROLL and get started.
Quip: Your one stop solution for oral health! Buy a quip toothbrush from $25 and get up to $5 off your first refill pack by visiting getquip.com/ROLL and using promo code "ROLL" during checkout.
DesignCrowd: Custom graphic, logo and web design from over 550,000 designers around the world! Get the perfect custom design, every time! Visit designcrowd.com/RICHROLL or enter promo code RICHROLL at checkout and receive up to $100 off your design project now!
Note: One of the best ways to support the podcast is to support the sponsors. For a complete list of all RRP sponsors and their respective vanity url's and discount codes, visit my Resources page and click "Sponsors".
SHOW NOTES
Background, Context & Reference
Notable People Discussed In Today's Podcast
Related Podcasts You Might Enjoy
Thanks to Jason Camiolo for production, audio engineering, interstitial music and show notes and Blake Curtis for graphics. Theme music by Ana Leimma.
*Disclosure: Books and products denoted with an asterisk are hyperlinked to an affiliate program. We are a participant in the Amazon Services LLC Associates Program, an affiliate advertising program designed to provide a means for us to earn fees by linking to Amazon.com and affiliated sites.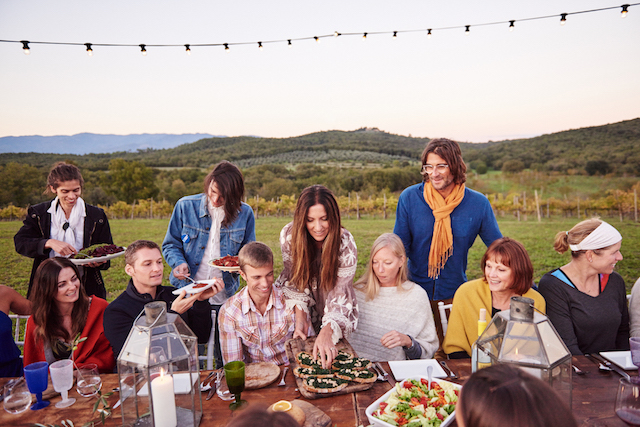 The Plantpower Way: Italia hits bookstores April 24 — pre-order today!
HOW CAN I SUPPORT THE PODCAST?
Tell Your Friends & Share Online!
Subscribe & Review:  iTunes | Stitcher | Soundcloud | TuneIn
Donate: Check out our Patreon account!
Download Our Free App! Now you can access, stream, download and share the entire RRP catalog in the palm of your hand on any iOS mobile device (iPhone, iPad and iPod Touch) with our mobile app. Never miss an episode, plus special announcements, discounts, giveaways. Already downloaded? Awesome. When you have a minute, and it feels right to you, do us a solid and give the app a review in the iTunes Store.
Support The Sponsors: One of the best ways to support the podcast is to support our sponsors. For a complete list of all RRP sponsors and their respective vanity url's and discount codes, visit my Resources page and click "Sponsors".