Podcast: Play in new window | Download | Embed
---

"Meditation is not about feeling a certain way. It's about feeling the way you feel."

Dan Harris
---
Joining the podcast for a second time is my friend Dan Harris, an ABC News correspondent who serves up co-anchor duties on both Nightline and the weekend edition of Good Morning America.
In one of the greatest side hustles of all time, Dan has distinguished himself in recent years as a leading voice in the advocacy of meditation as a means to live both happier and more fulfilled.
For those unfamiliar, Dan's journey is compelling. An embedded war correspondent covering everything from mass shootings and natural disasters to conflicts in Myanmar, Afghanistan and the Middle East, including six visits to war-torn Iraq, Dan's mental well-being began to suffer, his stress escalating with each overseas deployment. Depression, anxiety and PTSD ensued, followed by self-medicating with drugs like cocaine and ecstasy. Ultimately, these factors conspired to take a serious toll on Dan's mental and physical health, culminating in a meltdown of epic proportions in 2004 when he suffered an on-air panic attack while delivering the news that was witnessed by 5 million people.
Although unsure as to the cause of his breakdown, it was a wake up call that led him to seek professional help. At the same time, in a bizarre stroke of synchronicity, Peter Jennings assigned Dan to begin covering stories on faith, religion and spirituality. Dan was less than enthusiastic about this, but ultimately it was this exploration that that eventually led Dan to understand that the source of his problems was the very thing he always thought was his greatest asset: the incessant, insatiable voice in his head.  A thinking mind which had both propelled him through the ranks of a hyper-competitive business yet also led him to make the decisions that provoked his on-air freak-out.
We all have that voice in our head. It's what has us losing our temper unnecessarily, checking our email compulsively, eating when we're not hungry, and fixating on the past and the future at the expense of the present. Most of us would assume we're stuck with this voice – that there's nothing we can do to rein it in – but Dan stumbled upon an effective way to do just that.
It's a protocol he initially dismissed as useless, but which ultimately not only saved his life, but gave him a new one altogether:
Meditation.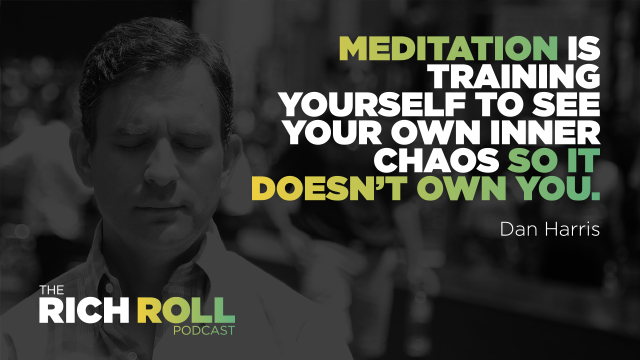 After learning about research that suggests meditation can do everything from lower your blood pressure to essentially rewire your brain, Dan took a leap of faith. A deep dive into the underreported world of CEOs, scientists, and even prison guards and marines who are now using it for increased calm, focus, and happiness. Dan chronicles his experiences in his highly entertaining and illuminating memoir, 10% Happier* and provides a practical guide to the actual hows and whys of meditation in the recently released, 10% Happier: Meditation For Fidgety Skeptics*.
In many ways, Dan is the perfect ambassador for meditation. The furthest thing from a monk or a guru, he's a professional family man living in New York City — a highly relatable, very human being who, just like all of us, is trying to live just a little bit better and a little bit happier in the face of life's daily pressures.
This is a conversation about the power of meditation to combat and overcome the thought patterns and behaviors that drag us down. It's about the science that establishes meditation as an effective tool to quite literally rewire our brains — all while lowering our stress response, reducing our blood pressure, and alleviating depression.
But mostly, this is a conversation directed at the skeptic.
Perhaps you're convinced meditation wont work for your unique problems. Maybe you just don't quite understand how to do it. Or you dismiss it as a frivolous waste of time. If so, then this wide ranging conversation with Dan picking up where we left off last time (RRP #97), is appointment listening.
For the visually inclined, you can also watch our conversation on YouTube.
I sincerely hope you enjoy the conversation.
Peace + Plants,

Listen, Watch & Subscribe
Apple Podcasts | YouTube | Soundcloud | Stitcher | GooglePlay
Thanks to this week's sponsors
Peloton – Discover this cutting-edge indoor cycling bike that brings the studio experience to your home.  Get a great workout at home, anytime you want. Go to onepeloton.com, use the code RICHROLL and get started.
Squarespace: The easiest way to create a beautiful website, blog, or online store for you and your ideas. Save 10% at checkout when visit squarespace.com and use the coupon code "RICHROLL" at checkout.
Note: One of the best ways to support the podcast is to support the sponsors. For a complete list of all RRP sponsors and their respective vanity url's and discount codes, visit my Resources page and click "Sponsors".
*Disclosure: Books and products denoted with an asterisk are hyperlinked to an affiliate program. We are a participant in the Amazon Services LLC Associates Program, an affiliate advertising program designed to provide a means for us to earn fees by linking to Amazon.com and affiliated sites.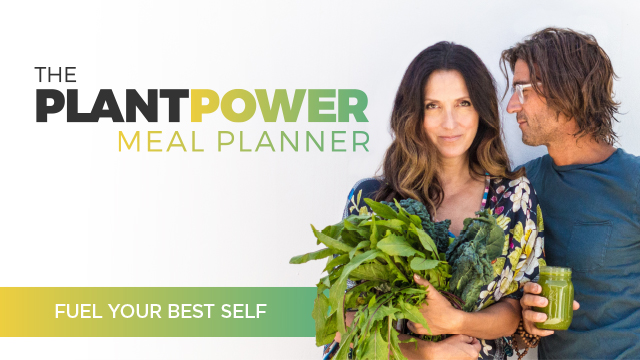 Are you a company interested in sponsoring the podcast? Click here to learn more & take our sponsor survey.
HOW CAN I SUPPORT THE PODCAST?
Tell Your Friends & Share Online!
Subscribe & Review:  iTunes | Stitcher | Soundcloud | TuneIn
Donate: Check out our Patreon account!
Download Our Free App! Now you can access, stream, download and share the entire RRP catalog in the palm of your hand on any iOS mobile device (iPhone, iPad and iPod Touch) with our mobile app. Never miss an episode, plus special announcements, discounts, giveaways. Already downloaded? Awesome. When you have a minute, and it feels right to you, do us a solid and give the app a review in the iTunes Store.
Support The Sponsors: One of the best ways to support the podcast is to support our sponsors. For a complete list of all RRP sponsors and their respective vanity url's and discount codes, visit my Resources page and click "Sponsors".