Podcast: Play in new window | Download | Embed
---
"It's impossible to truly quantify the myriad of ways mushrooms can positively impact your life, yet they're capable of doing all these things and so much more. Quietly, persistently, effectively."

 Tero Isokauppila
---
We tend to think of mushrooms as a pizza topping. Something we toss in a salad. Or a psychedelic to alter consciousness. But that's pretty much where the inquiry ends.
However, mushrooms are so much more. In fact, they comprise an entire kingdom. Invisibly surrounding us, they underpin the very foundation of our ecology, impacting us in ways far beyond our appreciation.
It may surprise you to learn that mushrooms account for an astonishing 25% of the Earth's total biomass. 92% of all plants are dependent upon mushrooms for their survival. 40% of all pharmaceuticals contain some form of mushroom. And, quite incredibly, 85% of human RNA and 50% of human DNA is shared with fungi.
Mushrooms are also woefully under-appreciated when it comes to promoting health, fighting illness, buttressing longevity, enhancing memory and even boosting libido. Indeed, when properly understood and utilized, mushrooms hold the capacity to change your life in an immediate, powerful, and exponentially beneficial manner.
To walk us through the magical and mysterious world of mushrooms, I sat down with my long-time friend Tero Isokauppila, the original fun-guy himself.
(behind the scenes of my podcast with Tero)
A life-long student of nutrition and expert on natural health hailing from Finland, Tero is the co-founder, president and marketing director of Four Sigmatic, the company behind a wide variety of very popular (and globally available) medicinal mushroom coffees, hot cacaos and elixir products that has successfully begun to introduce the health-promoting benefits of mushrooms to the mainstream.
I'm not talking about mind-bending psychedelics. And I'm not talking about garden variety portobellos or even gourmet truffles. I'm talking about adaptogenic, superfood varieties most people have never previously heard of or know little to nothing about. I'm talking about less-understood immunity, longevity, and energy boosting fungi like reishi, chaga, lion's mane, and my all-time favorite, cordyceps.
Tero has been a featured speaker at events like Summit Series and Wanderlust, was chosen as one of the world's Top 50 Food Activists by the Academy of Culinary Nutrition and both he and the work of Four Sigmatic have been profiled everywhere, including Vogue, Time, Forbes, W Magazine, Harper's Bazaar, BuzzFeed, Bon Appétit, Goop, Well+Good, and MindBodyGreen.
In addition, Tero is also the author of Healing Mushrooms: A Practical and Culinary Guide to Using Adaptogenic Mushrooms For Whole Body Health*, which hits bookstores everywhere Oct. 10. If today's conversation sparks deeper interest, I highly suggest picking it up. Not only is it highly instructive, it include 50+ recipes sure to expand your culinary horizon.
This is a phenomenal conversation that tracks Tero's unique path from a kid foraging mushrooms in a 13th generation Finnish farming family to the entrepreneurial success he is today.
It's also fascinating deep dive into this mysterious mushroom kingdom and how these fungi can support human health. More specifically, we get granular on the individual adaptogenic properties of the most prominent superfood varieties and how incorporating them into your daily routine can take your health, longevity and performance to the next level.
Finally, in gratitude for the opportunity to share his message, Tero wanted to provide a cool giveaway for five lucky RRP listeners he calls 120 Days on Shrooms — a 120-day gift package that bundles of my two favorite Four Sigmatic products: 4 boxes of their Cordycelps Elixir (amazing pre-workout); 4 boxes of their Mushroom Coffee with Lion's Mane (this will light you up); plus a copy of Healing Mushrooms.
To be entered in the giveaway, simply take a screen grab of this podcast episode on your mobile device or computer, post it on Twitter, Facebook or Instagram, and hashtag it with #RichAndTero (don't forget the hashtag – that's how we will find your entry). The giveaway ends on October 10, so act fast. Finally, you must be a U.S. resident to enter for shipping purposes.
DISCLOSURE: Fur Sigmatic has been a sponsor of the podcast in the past. I hope they will be a sponsor in the future. I love the company and support their mission. But this episode is not a paid sponsorship event. As previously mentioned, Tero and I go way back. I sought him out for this conversation. I receive nothing in return for this conversation and giveaway other than knowing you guys will benefit from listening. That said, I do have an affiliate relationship with the company. If you would like to purchase Four Sigmatic products and support the podcast while also saving 15% on your purchase, then use this url: foursigmatic.com/roll.
Get ready to have your mind blown. Let's talk fungi!
Peace + Plants,

Listen, Watch & Subscribe
Apple Podcasts | YouTube | Soundcloud | Stitcher | GooglePlay
Let's get clean water to those in need
On October 20, I turn 51. To celebrate, I don't want presents. I need for nothing, with one exception: your help. I'm asking that you step up and help make a difference for those less fortunate by helping provide access to something we take for granted every day, but 663 million people currently live without: clean water. So I have partnered with charity: water to create a birthday fundraising campaign that asks for $51 donations from each of you — $1 for every year I have been drinking clean water — 100% of which will be used to build clean water projects for those in need. When they're complete, charity: water will send us photos and GPS coordinates so we can experience up close the exact community we helped – and that is priceless. To learn more and donate, visit: my.charitywater.org/richroll
Thanks to this week's sponsors
Boll & Branch: The first honest and transparent bedding company that only uses sustainable and responsible methods of sourcing and manufacturing. Go to BollandBranch.com today for $50 off your first set of sheets by typing in promo code "RICHROLL".
Quip: Your one stop solution for oral health! Buy a quip toothbrush from $25 and get up to $5 off your first refill pack by visiting getquip.com/ROLL and using promo code "ROLL" during checkout.
Thanks to Jason Camiolo for production, audio engineering, show notes and interstitial music; Shawn Patterson for graphics; and David Zammit for photography & videography. Theme music by Ana Leimma.
*Disclosure: Books and products denoted with an asterisk are hyperlinked to an affiliate program. We are a participant in the Amazon Services LLC Associates Program, an affiliate advertising program designed to provide a means for us to earn fees by linking to Amazon.com and affiliated sites.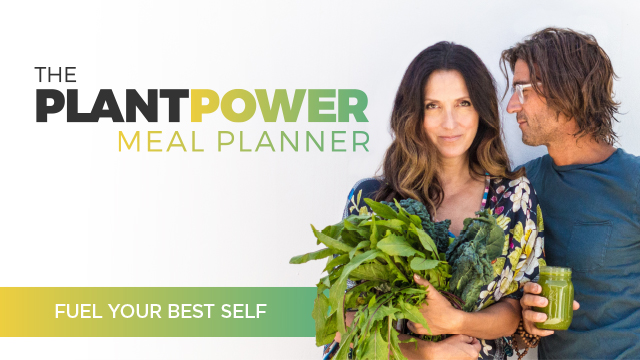 Check Out Our New Meal Planner!
Are you a company interested in sponsoring the podcast? Click here to learn more & take our sponsor survey.
HOW CAN I SUPPORT THE PODCAST?
Tell Your Friends & Share Online!
Subscribe & Review:  iTunes | Stitcher | Soundcloud | TuneIn
Donate: Check out our Patreon account!
Download Our Free App! Now you can access, stream, download and share the entire RRP catalog in the palm of your hand on any iOS mobile device (iPhone, iPad and iPod Touch) with our mobile app. Never miss an episode, plus special announcements, discounts, giveaways. Already downloaded? Awesome. When you have a minute, and it feels right to you, do us a solid and give the app a review in the iTunes Store.