Podcast: Play in new window | Download | Embed
---
"The Western diet is destroying our world and our lives and creating all these problems that we don't need to have."

 Rocco DiSpirito 
---
When it comes to food, we've been led to believe that healthy and delicious are mutually exclusive.
When it comes to eating plant-based, forget about it. Most people can't imagine their palate can possibly be sated without animal products.
I've worked hard to bust this myth.
But I'm no chef.
Good thing today's guest is.
But Rocco DiSpirito is no ordinary chef. A James Beard award-winning culinary wizard, this guy is a straight up food genius.
Named Food & Wine magazine's Best New Chef, People magazine's Sexiest Chef and the first chef to appear on Gourmet magazine's cover as America's Most Exciting Young Chef, Rocco is the author of 13 books (5 of which were NY Times bestsellers) who lorded over 3-Star restaurant Union Pacific, a New York City culinary landmark for many years (The New York Times deemed his dishes "pure genius"). Rocco skyrocketed to mainstream fame starring in a countless array of food and celebrity chef television shows, including NBC's The Restaurant, ABC's Extreme Weight Loss, Bravo's Top Chef and Rocco's Dinner Party, Restaurant Divided on Food Network — and even Dancing With The Stars.
But it hasn't been all roses. Along the way, Rocco faced much adversity. He's battled detractors. And eventually his fast-paced, rich food-laden life caught up with him. By 38, Rocco had become seriously ill, boasting the metabolic rate of a 64-year old with an extra 40 pounds around the mid-section. His doctor told him he had no choice but to go on a battery of medications. But Rocco declined, setting his focus on healing himself with healthier food and physical exercise. It's a path that forever altered his career and indeed his life — a re-imagination of great tasting food in service to well-being; to physical exercise and the world of triathlon; and more recently to exploring the healing benefits of a plant-based diet and the challenge of creating tantalizing recipes without meat and dairy.
Ultimately, Rocco walked away from the cloistered sub-culture of New York City haute cuisine. It's a move that puzzled the restaurant world, but Rocco was committed to leveraging his prodigious kitchen talents to help others achieve the vital wellness he now enjoys. Instead of opening up another bistro, he started coaching people. He launched an all-natural food product line. He founded a meal delivery service called The Pound A Day Diet. And he spends his free-time as an Ambassador for HealthCorps, visiting schools across the country performing cooking demonstrations and encouraging thousands of youth to build healthier habits.
Indeed, it's a laudable mission to prove that healthy and delicious can indeed coexist.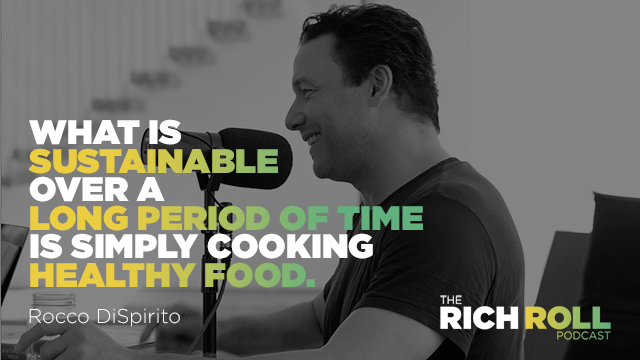 Rocco's more recent embrace of plant-based cuisine is what piqued my interest in sitting down with him. It's also the thrust of his brand new cookbook, Rocco's Healthy & Delicious: More than 200 (Mostly) Plant-Based Recipes for Everyday Life* hitting bookstores everywhere October 17.
I love a good character arc. Charismatic and engaging, Rocco delivers in this super fun conversation with one of the world's greatest chefs.
We discuss the obstacles he met growing up modestly in a classic Italian-American household in Queens, New York, learning to appreciate the social applications of food from his mother — how making people feel loved became the why behind his how.
A life-long student of culinary arts, we track Rocco's career from pizza boy to the Culinary Institute of America at the young age of 16, his subsequent stints at some of the world's greatest restaurants, his tenure at Union Pacific, and what it's like to be a true celebrity chef.
But mostly we focus on Rocco's personal health journey — how he came to espouse the benefits of eating plant-based, the deleterious impact of the Western Diet on the planet and it's people, and his unwavering commitment to helping others affordably access, achieve, and maintain true wellness.
Pretty sure I made a friend with this one. I sincerely hope you enjoy the listen.
For those visually inclined, the video version of the podcast is also viewable on YouTube.
Peace + Plants,

Listen, Watch & Subscribe
Apple Podcasts | YouTube | Soundcloud | Stitcher | GooglePlay
Let's get clean water to those in need
On October 20, I turn 51. To celebrate, I don't want presents. I need for nothing, with one exception: your help. Right now 663 million people currently live without clean water. So I have partnered with charity: water to create a birthday fundraising campaign that asks for $51 donations from each of you — $1 for every year I have been drinking clean water — 100% of which will be used to build clean water projects for those in need. When they're complete, charity: water will send us photos and GPS coordinates so we can experience up close the exact community we helped – and that is priceless. To learn more and donate, visit: my.charitywater.org/richroll
Thanks to this week's sponsor
Harrys.com: A superior shave at an affordable price. Friends of the Rich Roll Podcast can visit Harrys.com/ROLL to redeem your Free Trial Set, which comes with a razor, five-blade cartridge, shaving gel, and post shave gel. All you pay is shipping.
Thanks to Jason Camiolo for production, audio engineering, show notes and interstitial music; Shawn Patterson for graphics; and David Zammit for photography & videography. Theme music by Ana Leimma.
*Disclosure: Books and products denoted with an asterisk are hyperlinked to an affiliate program. We are a participant in the Amazon Services LLC Associates Program, an affiliate advertising program designed to provide a means for us to earn fees by linking to Amazon.com and affiliated sites.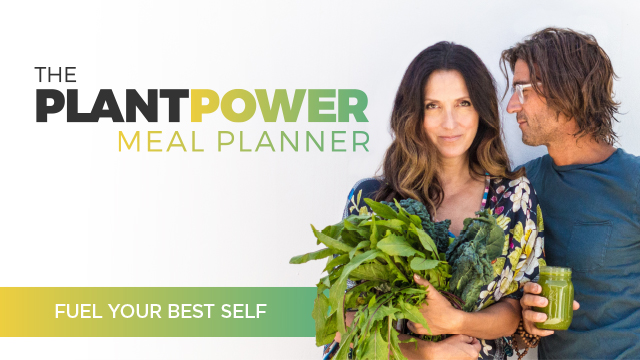 Check Out Our New Meal Planner!
Are you a company interested in sponsoring the podcast? Click here to learn more & take our sponsor survey.
HOW CAN I SUPPORT THE PODCAST?
Tell Your Friends & Share Online!
Subscribe & Review:  iTunes | Stitcher | Soundcloud | TuneIn
Donate: Check out our Patreon account!
Download Our Free App! Now you can access, stream, download and share the entire RRP catalog in the palm of your hand on any iOS mobile device (iPhone, iPad and iPod Touch) with our mobile app. Never miss an episode, plus special announcements, discounts, giveaways. Already downloaded? Awesome. When you have a minute, and it feels right to you, do us a solid and give the app a review in the iTunes Store.