Podcast: Play in new window | Download | Embed
---

"An athlete is a mindset. It's how you prepare, think and execute. Not because of some elite status or physical stature. Anybody can be an athlete."

Chris Hauth
---
Today I am once again joined by 2-time Olympian Chris Hauth for another edition of Coach's Corner – a spin on my typical podcast format where I go deep and get granular on the physical, mental and emotional aspects of high performance for both sport and life.
A sub-9 hour Ironman, Chris (@AIMPCoach) is an Age Group Ironman World Champion, a former 2-time Olympic Swimmer, and one of the world's most respected endurance coaches. In 2006, Chris won the Ironman Coeur D'Alene and went on to be the first American amateur & 4th overall American at the Ironman World Championships in Kona, Hawaii.
When he's not training and racing, Chris hosts the Weekly Word Podcast and runs AIMP Coaching, mentoring a wide spectrum of athletes ranging from elite professionals — including Ironman and Western States top finishers, Ultraman winners and Olympic Trials qualifiers — to first time half-marathoners.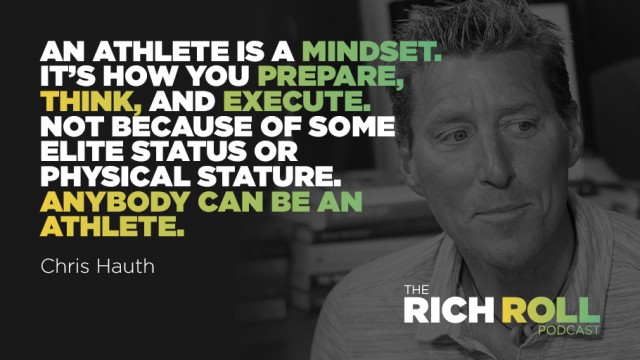 Whether you are an elite athlete or just starting out, Chris knows how to get the best out of athletes the right way. A long-time friend and mentor as much as a coach, I have been under Chris' tutelage since 2008, during which time he deftly guided me through three Ultraman World Championships ('08, '09 & '11), EPIC5 in 2010 and the Ötillö Swimrun World Championships in 2017, an event we raced together as a team.
I could have never achieved the level of athletic success I have enjoyed without Chris' deft counsel, so it is with pleasure that I share more of his wisdom with you today.
This is a conversation and audience Q&A that explores what it means to adopt the athlete mindset. It's about the differences between intentional training versus simply exercising. And it's about the key practices that — when performed consistently — most influence success in both sport and life.
But most of all, this is a discourse about why anyone can be an athlete — a state of mind and action that has nothing to with elite status or genetic gifts and everything to do with your relationship with yourself and how you navigate the world at large.
I sincerely hope you enjoy the exchange.
For the visually inclined, you can watch our entire conversation on YouTube here: bit.ly/coachscorner377

Listen, Watch & Subscribe
Apple Podcasts | YouTube | Soundcloud | Stitcher | GooglePlay
Thanks to this week's sponsors
DesignCrowd: Custom graphic, logo and web design from over 550,000 designers around the world! Get the perfect custom design, every time! Visit designcrowd.com/RICHROLL or enter promo code RICHROLL at checkout and receive up to $100 off your design project now!
Health IQ: A new paradigm insurance company that helps health conscious people get special rates on term life insurance. Go to healthiq.com/ROLL to support the show and learn more.
Boundless Summits: Way more than a series of endurance events, Boundless Summits are end to end experiences curated to the last detail. They are community built in a basecamp village. Challenges presented on private mountains. And friendships forged through attempting the unknown. Visit BoundlessSummits.com and invest in yourself.
Note: One of the best ways to support the podcast is to support the sponsors. For a complete list of all RRP sponsors and their respective vanity url's and discount codes, visit my Resources page and click "Sponsors".
SHOW NOTES
Background, Context & Reference:
Notable People Discussed in today's podcast:
Related Podcasts You Might Enjoy:
Thanks to Jason Camiolo for production, audio engineering, interstitial music. Video, editing and graphics by Blake Curtis and Margo Lubin. Theme music by Ana Leimma.
*Disclosure: Books and products denoted with an asterisk are hyperlinked to an affiliate program. We are a participant in the Amazon Services LLC Associates Program, an affiliate advertising program designed to provide a means for us to earn fees by linking to Amazon.com and affiliated sites.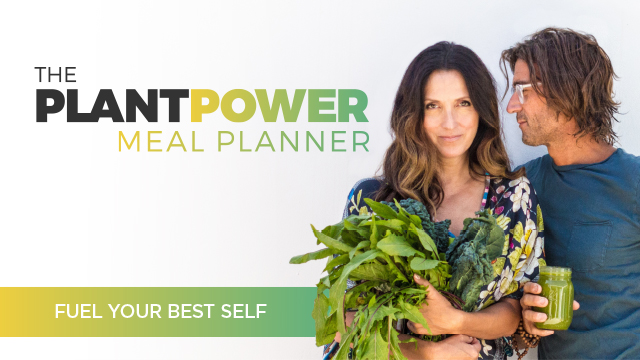 Check out The Plantpower Meal Planner — 1000's of recipes at your fingertips!
HOW CAN I SUPPORT THE PODCAST?
Tell Your Friends & Share Online!
Subscribe & Review:  iTunes | Stitcher | Soundcloud | TuneIn
Donate: Check out our Patreon account!
Download Our Free App! Now you can access, stream, download and share the entire RRP catalog in the palm of your hand on any iOS mobile device (iPhone, iPad and iPod Touch) with our mobile app. Never miss an episode, plus special announcements, discounts, giveaways. Already downloaded? Awesome. When you have a minute, and it feels right to you, do us a solid and give the app a review in the iTunes Store.
Support The Sponsors: One of the best ways to support the podcast is to support our sponsors. For a complete list of all RRP sponsors and their respective vanity url's and discount codes, visit my Resources page and click "Sponsors".