I'm exploding with excitement about this week's hotly anticipated show.
Today I sit down with James Lawrence — aka The Iron Cowboy — fresh on the heels of completing an absolutely unprecedented and mind-boggling 50 ironman-distance triathlons in 50 states in just 50 days.
I honestly believe this is one of the greatest achievements in the history of (voluntary) human endurance.
For the uninitiated, consider swimming 2.4 miles, pedaling your bike 112 miles and then running a marathon, 26.2 miles. After quickly eating and bathing, you enjoy anywhere from two to four hours of shut eye, usually in the back of a Subaru as it drives through the night to meet dawn in an adjoining state. Then you heave your weary bones up, eat, get dressed and do it all over again. Every single day. 50 days in row, across each and every one of the 50 states — including Hawaii and Alaska — without one single day off.
Just think about that for a moment. Let it sink in.
During James' initial appearance on the podcast (RRP 149) just prior to his 50/50/50 attempt, I went on record here and on various media outlets like Triathlete.com voicing my concern that James just might have aimed a bit too high.
As someone who did 5 ironman-distance triathlons in a row on each of the 5 Hawaiian Islands, I happen to have a little experience in this arena. Admittedly my accomplishments now seem paltry (almost embarrassing) by comparison, the fact remains that I happen to be one of the few people on the planet who can truly understand, appreciate and deeply empathize with the abyss James would inevitably face, battle, endure and be forced to overcome in order to complete his extraordinary journey intact.
"Just be empowered to do that hard thing in your life…however low you are, wherever you are, there's someone out there that loves you and there's someone out there that can support you and there's a way to climb out of it.

JAMES "IRON COWBOY" LAWRENCE
I know what it's like to meet unforeseen obstacles that threaten to imperil the mission. I know what it's like to fall asleep on your bike. I know what it's like to have saddle sores so painful you can't sit down. I know what it's like to run through the night, hallucinating. And I know what it's like when that inevitable moment arises and you ask yourself: what am I doing to myself?
But James and his entire family were all in from the get go. To underwrite the endeavor, they even sold their house and put all their earthly possessions in storage. So never for a second did I doubt his level of commitment. I knew he could complete 50 ironman-distance triathlons in 50 states. It was the 50 days part that bent my brain. Certainly he'll have to take at least one day off, right? Maybe two. In my mind, I predicted at least three intermittent rest days.
James, you proved me wrong. You proved the world wrong.
And I couldn't be happier. Or more proud. It's not just that you did what you said you would do. It's the way you did it. It was your composure. It was you tremendous grace under fire. Your selflessness in service to a greater cause. All fueled by an attitude of gratitude.
On a last minute whim, I decided to show up unannounced in Utah to surprise James, join him on his final marathon jaunt, and witness the conclusion first hand. An experience I will never forget, it was thrilling and emotional to be running just off his shoulder as he crossed his historic finish line, accomplished his goal, embraced his family and raised his fist in victory to the deafening cheers of 3,600 fans in solidarity. Like a boss. Like Maximus in 'Gladiator'.
Enjoy my video surprising James on the final day plus some podcast behind the scenes:
What made the whole affair even more special is that it did not play out under the klieg lights of national television, but rather in relative initial obscurity. But as word began to slowly spread across the tentacles of social media, a true grass roots movement of community support gradually emerged. Interest grew, luring an exponential increase in attention with each successive day. By the time James' reached his Utah apogee, hundreds of thousands of people — most of which had zero previous interest in triathlon — had become enraptured by the unfolding drama, starting each morning by logging in to the Iron Cowboy Facebook Page with just one question in mind:
Is he still alive?
But understand that this was no individual achievement. It was truly a team effort. In fact, James' success is inextricably linked to the incredible support of family, friends, sponsors and the ever expanding community of people that showed up in each and every state to help him cross each consecutive finish line.
Today it's my privilege to bring to you the first comprehensive, completely uncut recap of James' historic and extraordinary accomplishment.
Not only do I get James' first-hand observations on the whole affair, I also get his wife Sunny Jo's perspective. I talk with his precocious eldest daughter Lucy about what it was like running the last 5K of every one of the 50 marathons in all 50 states — a remarkable achievement in it's own right! — with her dad. I also take the temperature of James' two primary crew chiefs, Aaron Hopkinson and Casey Robles. Aptly dubbed The Wingmen, the comedic wonder twins were essential to meeting James' every need while simultaneously serving up much needed levity along the way.
Case in point? The Wingmen showed up for the podcast in nothing but grass skirt speedoes. Plantpower!
So how did this humble husband and father of five — a man who considers himself very average in terms of genetic athletic gifts — succeed in accomplishing a goal so unfathomable nobody thought it possible?
Perhaps it was his impenetrable sense of self-belief. His extraordinary conviction. Or his strong core of support. I'd say all of the above.
James will tell you it was 80% mental.
Among other things, this conversation explores:
James' perception of his achievement
maintaining motivation & focus
feeding & fueling strategies
dealing with sleep deprivation & exhaustion
relying on his 'Iron Cowboy' alter-ego
the impact on Sunny & the kids
the example set for his children
the crucial role of crew support
his approach to daily recovery
the lowest moments
the importance of accepting help
dealing with controversy and external negativity; and
his commitment to combating childhood obesity
Final note: I get emotional at the end — a first for me on this podcast. Perhaps a tribute to how much it meant to me personally to see James succeed. So there's that to look forward to.
What's holding you back from tackling your dream? I'd love to hear about it in the comments section below.
I sincerely hope you enjoy this very special conversation.
Peace + Plants,

Listen, Watch, & Subscribe
For 1000s of delicious, customized plant-based recipes & so much more, check out our Plantpower Meal Planner.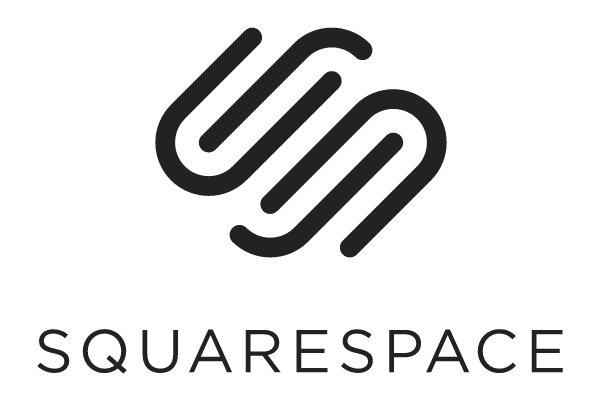 Squarespace: the easiest way to create a beautiful website, blog, or online store for you and your ideas. Save 10% at checkout when you use the coupon code "ROLL" at checkout. Squarespace. Build it Beautiful.
Notable People Discussed in today's podcast:
Tell Your Friends & Share Online
Donate: Patreon
Patronize Our Sponsors: For a complete list of all RRP sponsors and their respective vanity URLs and discount codes, click "Sponsors" here.
Production, music & sound design by Tyler Piatt. Additional production by Chris Swan. Graphic art by Shawn Patterson.
*Disclosure: Books and products denoted with an asterisk are hyperlinked to an affiliate program. We are a participant in the Amazon Services LLC Associates Program, an affiliate advertising program designed to provide a means for us to earn fees by linking to Amazon.com and affiliated sites.