Podcast: Play in new window | Download | Embed
---

"Stay healthy, stay motivated and be positive."

Chris Hauth  
---
Today, I am once again joined by Chris Hauth (@AIMPCoach) for another edition of Coach's Corner focused on maintaining fitness with engaged enthusiasm as we navigate the winter months.
For those new to the show, Chris is a sub-9 hour Ironman, former professional triathlete, two-time Olympian and one of the world's most respected endurance coaches. In 2006, Chris won the Ironman Coeur D'Alene and went on to be the first American amateur & 4th overall American at the Ironman World Championships in Kona, Hawaii.
When he's not training and racing, Chris runs AIMP Coaching, mentoring a wide spectrum of athletes ranging from elite professionals — including Ironman and Western States top finishers, Ultraman winners and Olympic Trials qualifiers — to first time half-marathoners. Under Chris' tutelage since 2008, he deftly guided me through three Ultraman World Championships, EPIC5. and now Ötillö.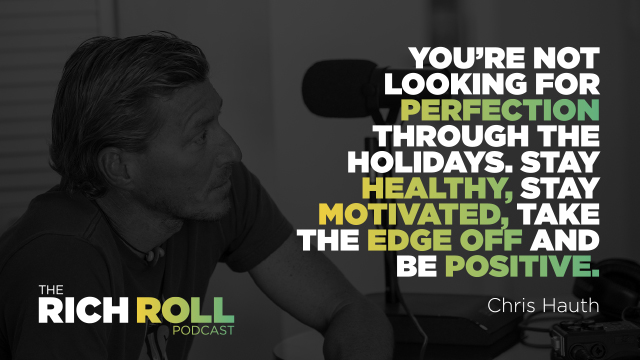 A friend and mentor as much as a coach, Chris has been my personal coach since 2008, expertly guiding me through three Ultraman World Championships ('08, '09 & '11), EPIC5 in 2010 and the 2017 Ötillö Swimrun World Championships in Sweden this past September – which we raced together as a team.
Today we discuss:
The importance of rest & taking a break from training;
eating and training with the season;
how to set goals and formulate a plan for the new year;
work-life-training balance;
sustainability — learning how to enjoy your fitness; and
bucket list events and what each of us is looking forward to in 2018
On another note, I am looking to hire a filmmaker/photographer. As you may know, David Zammit joined me 2 months ago as my collaborative partner on video and photography projects. During this time, we made a fruitful leap to filming the podcast and created a few other cool pieces (with more on the way). Ultimately, the job turned out to not be the right fit for David, who returned home to Malta. For the record, I loved working with him. We're good friends and he may return to Los Angeles at some point. However, his departure has left me back at square one. Therefore, I am once again putting the word out for a filmmaking / editing / photographer comrade in arms. I will be revisiting all of the previous submissions of course, but I thought it worth putting out another call. Here is what I am looking for:
availability to work full time (or most of the time) and in person (no virtual arrangements);
extensive editing experience in either FCP or Premiere;
experience with graphic design & After Effects
extensive camera experience (owning great equipment a plus);
can multi-task as a filmmaker, editor and photographer
alignment with my mission & fundamental understanding of the opportunity
The job is evenly divided between documentation (e.g., podcast & instructional projects) and art (e.g., vlogs, motivational pieces, etc.). In addition, I am not looking for someone to simply do as I ask, but rather an individual who understands and appreciates aesthetics and collaboration, can bring me new ideas, and ultimately elevate my visual presence across multiple channels.
I understand this is a big ask. It will take a very specific person to fill this role, so please only submit if you meet all the qualifications. But if you think you have the goods and appreciate the value of the opportunity, I would love to hear from you.
E-mail submissions to [email protected] with the subject line: "Video Opportunity"
For those visually inclined, the video version of the podcast is viewable on YouTube.
I sincerely hope you enjoy the exchange.
Peace + Plants,

Listen, Watch & Subscribe
Apple Podcasts | YouTube | Soundcloud | Stitcher | GooglePlay
Portraits & Video by David Zammit: Website | Instagram
Thanks to this week's sponsors
Four Sigmatic: A superfood company founded by a group of Finnish friends. They aim to popularize medicinal mushrooms by incorporating them in more mainstream products like coffee and hot cocoa. Visit www.foursigmatic.com/roll and enter the promo code ROLL at the checkout and save 15% on your order!
StrideHealth: The first health insurance recommendation engine tuned & tailored to the life of the individual. Find the perfect health plan for you—go to stridehealth.com/richroll and save over $400 for the year. It's easy coverage in 10 minutes or less, built just for people like us.
Show Notes
Background, Context & Reference
Related Podcasts You Might Enjoy
Thanks to Jason Camiolo for production, audio engineering, interstitial music and show notes; Shawn Patterson for graphics; and David Zammit for photography & videography. Theme music by Ana Leimma.
*Disclosure: Books and products denoted with an asterisk are hyperlinked to an affiliate program. We are a participant in the Amazon Services LLC Associates Program, an affiliate advertising program designed to provide a means for us to earn fees by linking to Amazon.com and affiliated sites.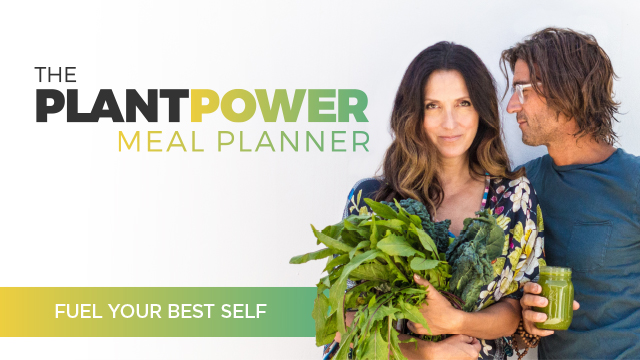 Check Out Our New Meal Planner!
Are you a company interested in sponsoring the podcast? Click here to learn more & take our sponsor survey.
HOW CAN I SUPPORT THE PODCAST?
Tell Your Friends & Share Online!
Subscribe & Review:  iTunes | Stitcher | Soundcloud | TuneIn
Donate: Check out our Patreon account!
Download Our Free App! Now you can access, stream, download and share the entire RRP catalog in the palm of your hand on any iOS mobile device (iPhone, iPad and iPod Touch) with our mobile app. Never miss an episode, plus special announcements, discounts, giveaways. Already downloaded? Awesome. When you have a minute, and it feels right to you, do us a solid and give the app a review in the iTunes Store.