Podcast: Play in new window | Download | Embed
---

"Food is the single greatest tool we have in the fight against Alzheimer's."

Team Sherzai
---
While other major diseases are in decline, deaths from Alzheimer's have increased dramatically in recent decades.
In fact, Alzheimer's is currently the 6th (and due to massive under-reporting may be as high as the 3rd ) leading cause of death in the United States.
Right now, over 47 million people worldwide currently live with Alzheimer's. By 2050, it's predicted this form of dementia will plague 135.5 million people across the globe.
This disease has become so pervasive, chances are you have been directly or indirectly impacted through an afflicted loved one. If so, then you know first hand the devastation it creates. You've seen it's ravaging effects. Perhaps you've even shouldered the immense emotional, financial and social burden it produces — and the hopelessness it provokes.
The sad truth is that Alzheimer's is a condition that Western medicine has utterly failed to combat, let alone cure. Simply put, there is no pharmaceutical or surgical treatment to effectively prevent or reverse this savage and cataclysmic condition.
But there is hope.
Alzheimer's isn't a genetic inevitability. A diagnosis doesn't have to come with a death sentence. In fact, according to this week's guests, 90% of all Alzheimer's cases can be prevented. And for the 10% with a strong genetic risk for cognitive decline, the disease can be delayed for ten to fifteen years.
These are not estimates. Nor are they wishful thinking. They are conclusions based on rigorous science performed by neurologists Drs. Dean and Ayesha Sherzai. Co-directors of the Brain Health and Alzheimer's Prevention Program at Loma Linda University Medical Center, Team Sherzai is the dynamic husband and wife duo behind the largest clinical and observational study on Alzheimer's to date as well as the co-authors of The Alzheimer's Solution*, a must-read primer that details their extensive research, chronicles the remarkable results they have experienced working with patients first-hand, and sets forth the first ever comprehensive program to prevent Alzheimer's disease, improve cognitive function, and ultimately optimize long-term brain health.
The solution might surprise you. It's not due to a breakthrough in surgical procedures. It's not the result of new pharmaceutical trials. Instead, as far fetched as it may sound, the answer is rooted in fundamental, simple changes in nutrition and lifestyle.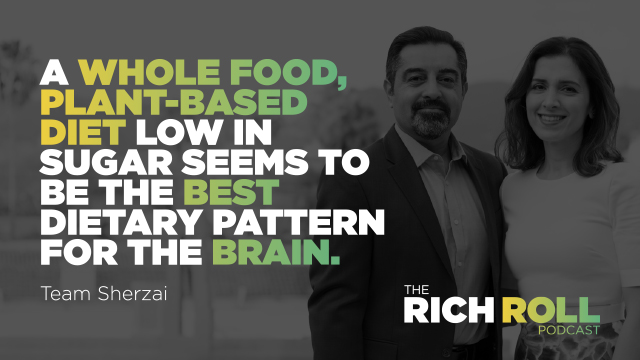 Dr. Dean Sherzai, M.D., PhD., completed his medical and neurology residencies at Georgetown University with a subsequent fellowship in neurodegenerative diseases at the National Institutes of Health, followed by a second fellowship in Dementia and Geriatrics at the University of California, San Diego. He also holds two Masters Degrees; in advanced sciences at UCSD and a Masters in public health from Loma Linda University. Finally, he has received a Ph.D. in Healthcare leadership at Loma Linda/Andrews University.
Dr. Ayesha Sherzai, M.D., completed her medical residency at Loma Linda University. She subsequently completed a residency in preventive medicine and neurology and thereafter received a fellowship in vascular neurology from Columbia University, and is currently finalizing her PhD in Epidemiology at Loma Linda University. Ayesha also has a culinary degree, giving her a unique understanding of nutrition as a powerful tool for disease prevention.
This week I sit down with Team Sherzai for an in-depth, powerful and potentially life-altering conversation that provides everything you need to know about brain health, Alzheimer's and how to avoid the grip of this devastating illness. Specific topics covered include:
the differences between dementia and Alzheimer's;
the factors that contribute to neurological decline;
the failures of Western medicine to redress dementia disease;
the details of Team Sherzai's clinical & observational study;
Team Sherzai's 5-part program to prevent Alzheimer's & reverse symptomology;
why diets high in meat unequivocally contribute to cognitive decline;
the impact of a whole food, plant-based diet on brain health;
the importance of exercise, sleep and stress reduction on brain health; and
the future of Alzheimer's and brain health medicine
Given the rapidly expanding reach of diseases related to cognitive decline, I consider this episode a must listen for everyone, especially for those at genetic risk or otherwise impacted by a loved one who currently suffers.
I sincerely hope you listen keenly. And please don't hesitate to share this episode with anyone in your circle who can benefit from Team Sherzai's experience and wisdom. 
For the visually inclined, the video version of the podcast is also available on YouTube
Peace + Plants,

Listen, Watch & Subscribe
Apple Podcasts | YouTube | Soundcloud | Stitcher | GooglePlay
Images & Video by David Zammit: Website | Instagram
Looking for a Filmmaker / Editor / Photographer
As you may know, David Zammit joined me 2 months ago as my collaborative partner on video and photography projects. During this time, we made a fruitful leap to filming the podcast and created a few other cool pieces (with more on the way). Ultimately, the job turned out to not be the right fit for David, who returned home to Malta. For the record, I loved working with him. We're good friends and he may return to Los Angeles at some point. However, his departure has left me back at square one. Therefore, I am once again putting the word out for a filmmaking / editing / photographer comrade in arms. I will be revisiting all of the previous submissions of course, but I thought it worth putting out another call. Here is what I am looking for:
availability to work full time (or most of the time) and in person (no virtual arrangements);
extensive editing experience in either FCP or Premiere;
experience with graphic design & After Effects
extensive camera experience (owning great equipment a plus);
can multi-task as a filmmaker, editor and photographer
alignment with my mission & fundamental understanding of the opportunity
The job is evenly divided between documentation (e.g., podcast & instructional projects) and art (e.g., vlogs, motivational pieces, etc.). In addition, I am not looking for someone to simply do as I ask, but rather an individual who understands and appreciates aesthetics and collaboration, can bring me new ideas, and ultimately elevate my visual presence across multiple channels.
I understand this is a big ask. It will take a very specific person to fill this role, so please only submit if you meet all the qualifications. But if you think you have the goods and appreciate the value of the opportunity, I would love to hear from you.
E-mail submissions to [email protected] with the subject line: "Video Opportunity"
Thanks to this week's sponsors
22 Days Nutrition: the 100% plant-based, 100% USDA certified organic nutrition products and meal delivery platform designed to meet the needs of your healthy, active life. For 10% off all products (including the meal delivery) and free shipping, visit 22daysnutrition.com/richroll and use promo code RICHROLL at checkout.
Harrys.com: A superior shave at an affordable price. Friends of the Rich Roll Podcast can visit Harrys.com/ROLL to redeem your Free Trial Set, which comes with a razor, five-blade cartridge, shaving gel, and post shave gel. All you pay is shipping.
Notable People Discussed
Related Podcasts You Might Enjoy
Thanks to Jason Camiolo for production, audio engineering interstitial music and show notes; Shawn Patterson for graphics; and David Zammit for photography & videography. Theme music by Ana Leimma.
*Disclosure: Books and products denoted with an asterisk are hyperlinked to an affiliate program. We are a participant in the Amazon Services LLC Associates Program, an affiliate advertising program designed to provide a means for us to earn fees by linking to Amazon.com and affiliated sites.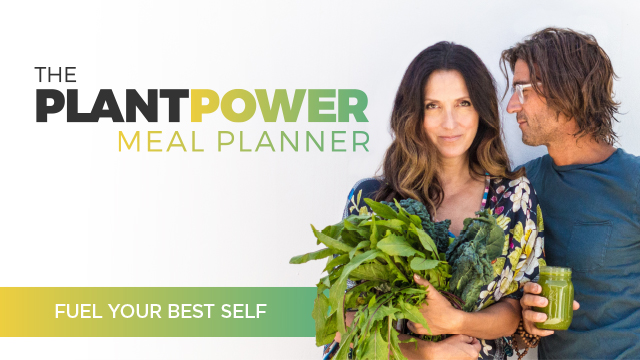 Are you a company interested in sponsoring the podcast? Click here to learn more & take our sponsor survey.
HOW CAN I SUPPORT THE PODCAST?
Tell Your Friends & Share Online!
Subscribe & Review:  iTunes | Stitcher | Soundcloud | TuneIn
Donate: Check out our Patreon account!
Download Our Free App! Now you can access, stream, download and share the entire RRP catalog in the palm of your hand on any iOS mobile device (iPhone, iPad and iPod Touch) with our mobile app. Never miss an episode, plus special announcements, discounts, giveaways. Already downloaded? Awesome. When you have a minute, and it feels right to you, do us a solid and give the app a review in the iTunes Store.