Podcast: Play in new window | Download | Embed
---
"We are defined more by our response to something than what happens to us."

 Samantha Gash  
---
Imagine running a 250 kilometer ultramarathon across the Atacama desert — one of the driest places on Earth — when your only legit running experience is a single ill-fated marathon attempt that left you humbly walking the last eight miles.
That same calendar year, you race three more 250km ultramarathons to become the first female and youngest person to ever run and complete the 4 Desert Race Series Grand Slam, one of the world's toughest and most prestigious endurance achievements imaginable.
This is inspiring story of Samantha Gash — ultra-athlete extraordinaire, roll model, humanitarian, and just a really cool person.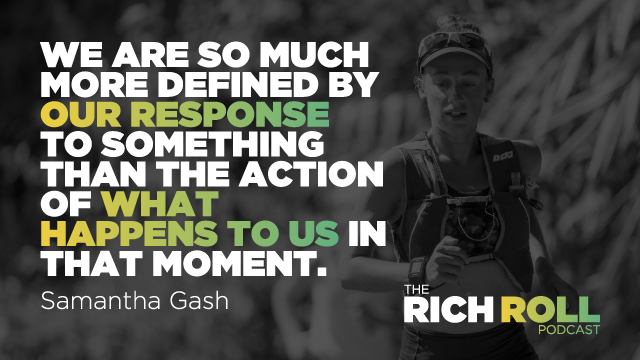 Discovering a previously unbeknownst acumen for endurance and a disposition for suffering unlocked a certain joy in Samantha, as well as a thirst for more. So the year following her 4 Deserts achievement, she conquered a 222km non-stop foot race across the Himalayas at 6,000 meters above sea level — an event that had only been completed previously by one man.
That experience triggered a deep desire to leverage her running for humanitarian causes. So she got to work, running and raising money for causes she believed in. Among her accomplishments:
A 379km non-stop run across Australia's Simpson Desert on behalf of Save the Children Australia;
A community run & fundraising event on behalf of podcast fave Turia Pitt and Kate Sanderson, victims of the Kimberley ultramarathon bushfire – a race in which Samantha also competed;
A 32-day, 1968km run across South Africa's Freedom Trail, also on behalf of Save The Children Australia; and
A 76-day, 3253 run across India from from Jaislamer, Rajasthan to Shillong, Meghalaya on behalf of World Vision
Amidst the insanity of it all, she somehow managed to raise over $203,000 and counting for the aforementioned causes.
Today we unpack Samantha's extraordinary, inspiring journey, blisters and all.
This is a phenomenal conversation about Samantha's transformation from someone with no athletic background into the inspiring ultra-athlete humanitarian she is today. From all the hardships and seemingly insurmountable setbacks and obstacles to the rare air she occupies today, it's a story about self-belief, purpose, perseverance and the call to service.
But the core theme of today's conversation is the close kinship that exists between passion and suffering. And the magic that transpires when you have the willingness to entertain the impossible, step outside your comfort zone and courageously leap through fear into the abyss.
Sam is an absolute delight. It was a privilege to spend a few hours with her and boyfriend Mark Wales, a badass Australian Special Ops Commander she met when they were both contestants on Australian Survivor.
You're gonna love this one. Promise.
Peace + Plants,

charity: water
I want to personally thank everyone who responded to my podcast with Scott Harrison and donated to charity: water by joining The Spring. As of the date of this writing, the RRP community has collectively raised enough revenue to build 4 wells annually! Amazing. Inspired by your generosity, my company has decided to sponsor one well per year – so that makes 5 wells for 2017. But why not make it 10? For just $20-$40 in monthly donations (100% of which go directly to clean water projects), you can make an incalculable difference in countless lives by investing in a world where everyone has clean water. There is simply no better feeling than providing a basic, life-altering human right. To learn more and join, please visit The Spring at cwtr.org/richroll.com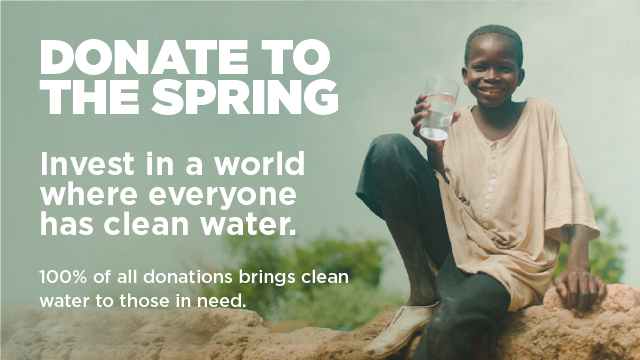 Thanks to this week's sponsors:
22 Days Nutrition: the 100% plant-based, 100% USDA certified organic nutrition products and meal delivery platform designed to meet the needs of your healthy, active life. For 10% off all products (including the meal delivery) and free shipping, visit 22daysnutrition.com/richroll and use promo code RICHROLL at checkout.
MeUndies: The world's most comfortable underwear! Visit MeUndies.com/ROLL to get free shipping (in the U.S. & Canada) and 20% off your first pair.
SHOW NOTES
Notable People Discussed
Related Podcasts You Might Enjoy
Thanks to Jason Camiolo for production, audio engineering, show notes and interstitial music; Shawn Patterson for graphics. Theme music by Ana Leimma.
*Disclosure: Books and products denoted with an asterisk are hyperlinked to an affiliate program. We are a participant in the Amazon Services LLC Associates Program, an affiliate advertising program designed to provide a means for us to earn fees by linking to Amazon.com and affiliated sites.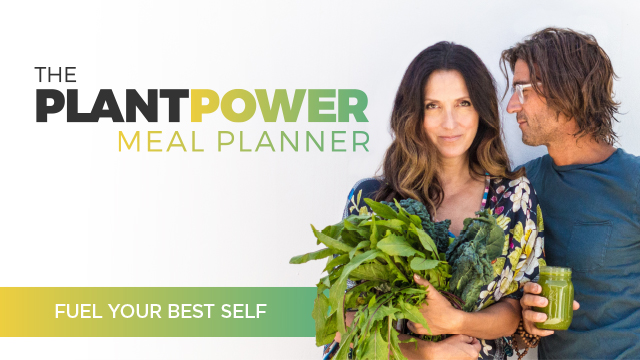 Check Out Our New Meal Planner!
Are you a company interested in sponsoring the podcast? Click here to learn more & take our sponsor survey.
HOW CAN I SUPPORT THE PODCAST?
Tell Your Friends & Share Online!
Subscribe & Review:  iTunes | Stitcher | Soundcloud | TuneIn
Donate: Check out our Patreon account!
Download Our Free App! Now you can access, stream, download and share the entire RRP catalog in the palm of your hand on any iOS mobile device (iPhone, iPad and iPod Touch) with our mobile app. Never miss an episode, plus special announcements, discounts, giveaways. Already downloaded? Awesome. When you have a minute, and it feels right to you, do us a solid and give the app a review in the iTunes Store.