Podcast: Play in new window | Download | Embed
---
"There's no more nutrient dense way to eat than a plant-based diet."

Josh LaJaunie
---
I have never met a more inspirational everyman example of healthy, transformative living than Josh LaJaunie.
After 400+ episodes of the podcast, our initial conversation way back in December of 2013 (RRP 63) remains one of my favorite and most popular episodes in the history of the show, followed closely by our second conversation in June 2015 (RRP 152).
There's a reason for that.
Sure, Josh lost 200+ pounds. He overcame tremendous obstacles to restore and maintain his health. He reinvented himself as athlete, crushing marathons, winning an ultra and even gracing the cover of Runner's World magazine.
You might have seen Josh on The Today Show. Perhaps you caught him on Good Morning America. Certainly, Josh's personal triumphs are worthy of celebrating. But I'm emphatic it's his giant heart that captured the the media's eye.
100% genuine and utterly authentic, it's Josh's love and devotion to returning the gift in service of his friends, family, community and strangers that sets him apart — and makes me prouder than you can imagine to call him friend.
Good things happen to good people who do good for others.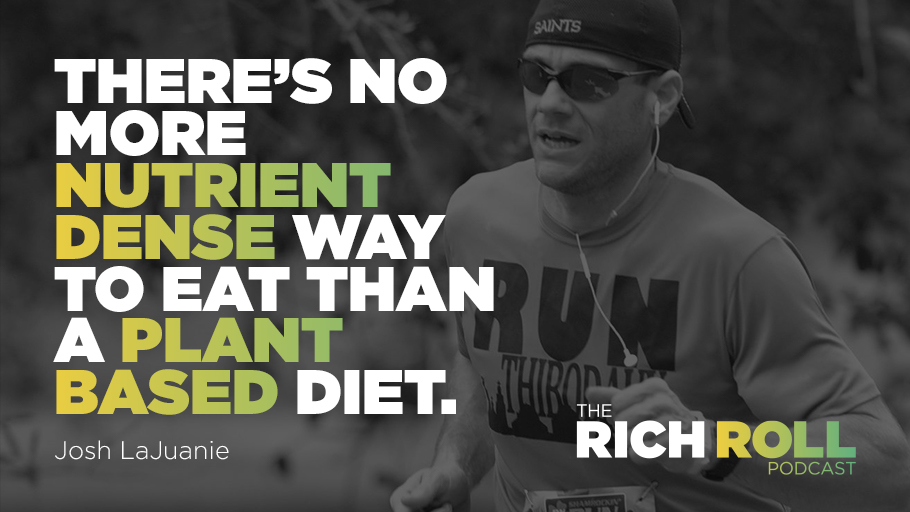 For those new to the show, Josh's story — as laid out in his self-described manifesto — begins in marshy southern Louisiana. A self-avowed "swamp dweller" from Bayou Lafourche, he was a big kid surrounded by an even bigger loving family, united by their shared adoration of food. Despite being recruited to play college football, college life left him so disillusioned, he dropped out, returning home aimless and unmoored. He found work in the family construction business, but like so many, started living for the weekend: partying, hunting, fishing, cheering for his beloved New Orleans Saints, and feasting on his favorite local delicacies — po boys, jambalaya & barbecue. Lots of barbecue. It's just what you do down in Bayou Lafourche.
It wasn't long before Josh tipped 400+ on the scale. Outwardly he seemed fine with it. But deep down he was dying — his despair, embarrassment and shame escalating in lockstep with his declining self-esteem and overall well being.
Then something happened.  In 2010, Josh's beloved Saints achieved the impossible, winning the Super Bowl. It seems a small thing. But to Josh it was everything. Forever altering his perception of what is possible, he began to question the limits he imposed upon himself. Empowered, he began to "let go of his normal" and dismiss the embedded "that's just the way it is down here" mentality he was starting to understand often taints the logic of his region.
A chain reaction of events ensued that set Josh on a path that literally changed everything. He adopted a 100% plant-based diet. He resumed a long, slow return to fitness. He committed to a top-to-bottom mindset shift. It wasn't overnight, but today he has multiple marathons under his belt. An ultramarathon victory. And a plan to scale the principles that saved his life to save others via his Missing Chins secret Facebook group and newly-hatched WellStart wellness start-up.
The best part? It's just the beginning.
Picking up where we last left off, this is Josh's story. It's a tale about what can be accomplished when self-care meets selfless service. It's a conversation certain to erase the trusty excuses that stand between you and the person you aspire to become. And it's a powerful reminder of the great potential that resides within all of us to live well beyond the limits of our wildest imagination.
I am proud to once again give Josh a well-deserved microphone to share his powerful, continually evolving tale of triumph.
I said it before. I'll say it again. You're a good man Josh LaJaunie.
Peace + Plants,

Listen, Watch & Subscribe
Apple Podcasts | YouTube | Spotify | Stitcher | Google Podcasts
Thanks to this week's sponsors
Bombas: The world's most comfortable socks! Not only did Bombas re-engineer socks for everyone's everyday, they donate 1 brand new pair of socks for every pair they sell (including 250 pairs to LA Mission at my request). To get 20% off your first order, go to bombas.com/richroll and enter code richroll at checkout.
Health IQ: A new paradigm insurance company that helps health conscious people get special rates on term life insurance. Go to healthiq.com/ROLL to support the show and learn more.
Squarespace: The easiest way to create a beautiful website, blog, or online store for you and your ideas. Save 10% at checkout when visit squarespace.com/richroll and use the coupon code "RICHROLL" at checkout.
SHOW NOTES
 Background, Context & Reference
Notable People Discussed
Dr. Caldwell Esselstyn: American physician, author and former Olympic rowing champion
Garth Davis: Plant-based bariatric surgeon & author of Proteinaholic* and podcast guest
Michael Greger, M.D.: Physician, Speaker, and NY Times bestselling author & founder of NutritonFacts.org and (2x) podcast guest
Dominick DOMZ Thompson: veagan athlete, animal activist and podcast guest
Sanjay Rawal: human rights activist, runner, documentary filmmaker (3100: Run And Become) and podcast guest
Saray Stancic, MD: certified physician and the founder of Stancic Health and Wellness and Chief Medical Officer at WellStart Health
Anthony Masiello: Missing Chins Club member, co-host of the Healthy Human Revolution Podcast
Jason Cohen: Missing Chins Club member, star of Heavy As Lead, co-host of the Healthy Human Revolution Podcast
Tim Kaufman: vegan athlete, blogger at Fat Man Rants and author of Fat Man's Essential 40 Plant-Based Recipes: Quick and Easy Plant-Based Food*
 Related Podcasts You Might Enjoy
Thanks to Jason Camiolo for production, audio engineering, interstitial music and show notes; Margo Lubin and Blake Curtis for video, editing and graphics. Portraits by Reece Robinson. Theme music by Ana Leimma.
*Disclosure: Books and products denoted with an asterisk are hyperlinked to an affiliate program. We are a participant in the Amazon Services LLC Associates Program, an affiliate advertising program designed to provide a means for us to earn fees by linking to Amazon.com and affiliated sites.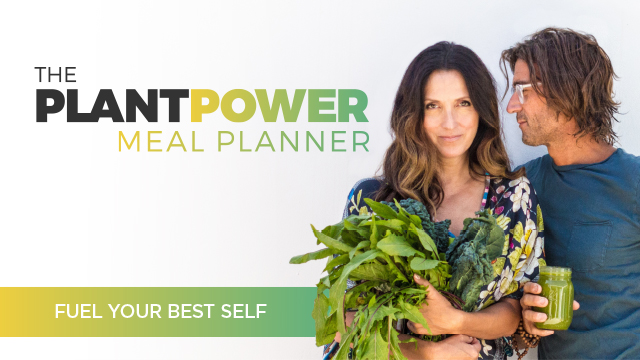 Check out The Plantpower Meal Planner — 1000's of recipes at your fingertips!
HOW CAN I SUPPORT THE PODCAST?
Tell Your Friends & Share Online!
Subscribe & Review:  iTunes | Stitcher | Soundcloud | GooglePlay
Donate: Check out our Patreon account!
Download Our Free App! Now you can access, stream, download and share the entire RRP catalog in the palm of your hand on any iOS mobile device (iPhone, iPad and iPod Touch) with our mobile app. Never miss an episode, plus special announcements, discounts, giveaways. Already downloaded? Awesome. When you have a minute, and it feels right to you, do us a solid and give the app a review in the iTunes Store.
Support The Sponsors: One of the best ways to support the podcast is to support our sponsors. For a complete list of all RRP sponsors and their respective vanity url's and discount codes, visit my Resources page and click "Sponsors".