Podcast: Play in new window | Download | Embed
---
"What we consume as humans should be taken very seriously."

Dominick Thompson
---
When did we decide it's "manly" to repress our emotions, oppress the weak and deny our shared humanity?
Somewhere along the way the aspirational qualities of masculinity have been denuded by a cultural perversion of the gender norm.
Because caring and compassion should not be gender specific.
This week on the podcast I sit down with my friend Dominick Thompson to reclaim the best of what it means to be truly masculine. Because there is nothing more manly than demonstrating compassion over dominance. Protection over prey. Restraint over force. Understanding over judgment. And love over bigotry.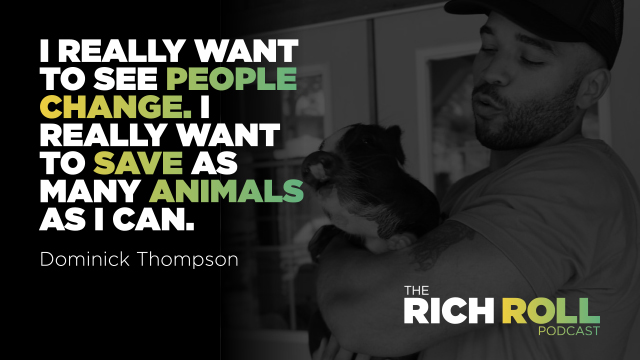 A leading voice in the vegan & plant-based athlete communities, Domz is an athlete, activist, and the founder of NYC-based start up Crazies and Weirdos — hip, sustainable and eco-friendly clothing made from recycled and organic materials.  He is also the founder of Iron Brukal, a sports and fitness brand dedicated to the working professional, with plans to open training facilities in 2019.
Prior to becoming a social entrepreneur and activist, Dominick was a healthcare executive responsible for the business development and management of hospital systems and other providers across the eastern region of the United States. A working athlete, Dominick's intense training schedule includes cycling, swimming, running, calisthenics, boxing, cross-fit, cross-training, weight and power-lifting. He competes in 10-12 endurance races per year, including marathons, triathlons, and ultra-races.
Dominick has been recognized for his activism across a variety of major news outlets, including NPR News, ABC News, Men's Muscle and Fitness Magazine, Esquire, Thrive Magazine, Origin Magazine, PETA.com and more. Online, Dominick activates his 159,000+ Instagram followers with a pull-no-punches mix of brutal truth education with relatable, uplifting inspiration
Behind the social media and accolades, there is far more to Dominick Thompson than meets the eye. A potent, at times harrowing tale, Domz's narrative is one of unfortunate circumstance. scarring incarceration and a most unlikely redemption.
It's also a story never previously told.
Until now.
I appreciate Dom's trust and the opportunity to help share his life account. A powerful, must listen episode, this is a conversation about hope and belief. It's about a healthy conceptualization of masculinity and the responsibilities that role entails. It's about the resolve required to transcend the victimhood of circumstance. And it's about rebirth into a purposeful life of meaning and service.
Survivor. Role model. Hero. Awesome human being. Good friend. Domz is the genuine article. And today he delivers the goods.
I sincerely hope you enjoy this powerful, much-anticipated exchange.
Peace + Plants,

Listen & Subscribe on Apple Podcasts | Soundcloud | Stitcher
Thanks to this week's sponsors:
Quip: Your one stop solution for oral health! Buy a quip toothbrush from $25 and get up to $5 off your first refill pack by visiting getquip.com/ROLL and using promo code "ROLL" during checkout.
MeUndies: The world's most comfortable underwear! Visit MeUndies.com/ROLL to get free shipping (in the U.S. & Canada) and 20% off your first pair.
SHOW NOTES
Background, Context & Reference
Notable People Discussed
Related Podcasts You Might Enjoy
Thanks to Jason Camiolo for production, audio engineering, show notes and interstitial music; Shawn Patterson for graphics. Theme music by Ana Leimma.
*Disclosure: Books and products denoted with an asterisk are hyperlinked to an affiliate program. We are a participant in the Amazon Services LLC Associates Program, an affiliate advertising program designed to provide a means for us to earn fees by linking to Amazon.com and affiliated sites.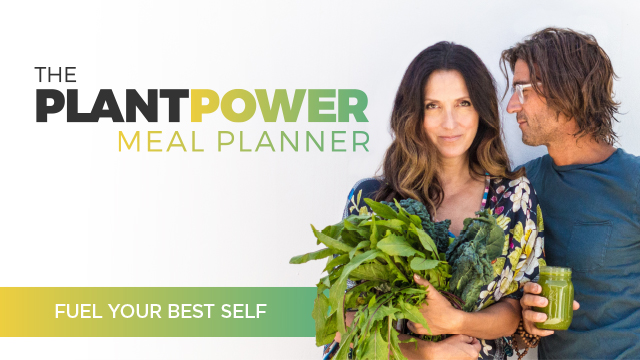 Check Out Our New Meal Planner!
Are you a company interested in sponsoring the podcast? Click here to learn more & take our sponsor survey.
Join us for our next retreat at Ballyvolane in Ireland, July 24-31, 2017. For more information visit ourplantpowerworld.com
HOW CAN I SUPPORT THE PODCAST?
Tell Your Friends & Share Online!
Subscribe & Review:  iTunes | Stitcher | Soundcloud | TuneIn
Donate: Check out our Patreon account!
Download Our Free App! Now you can access, stream, download and share the entire RRP catalog in the palm of your hand on any iOS mobile device (iPhone, iPad and iPod Touch) with our mobile app. Never miss an episode, plus special announcements, discounts, giveaways. Already downloaded? Awesome. When you have a minute, and it feels right to you, do us a solid and give the app a review in the iTunes Store.