Podcast: Play in new window | Download | Embed
---
"I made it through the things I did because I had ammunition in the form of knowledge, which I could take shelter of in my darkest hours."

John Joseph
---
Back by popular demand, my main man and provocateur-at-large John Joseph returns for his 6th appearance on the show to share more of his extraordinary story. A story that lays bare the indelible power of the human spirit to face and transcend unimaginable obstacles and ultimately transform one's life wholesale.
If you're a longtime listener, Johnny Bloodclot needs no introduction. For the uninitiated, John is a sui generis American original. The very definition of hardcore. A survivor. A spiritual warrior spouting straight talk directly from the streets of the Lower East Side with one singular, driving purpose:
getting people to wake the f&*k up.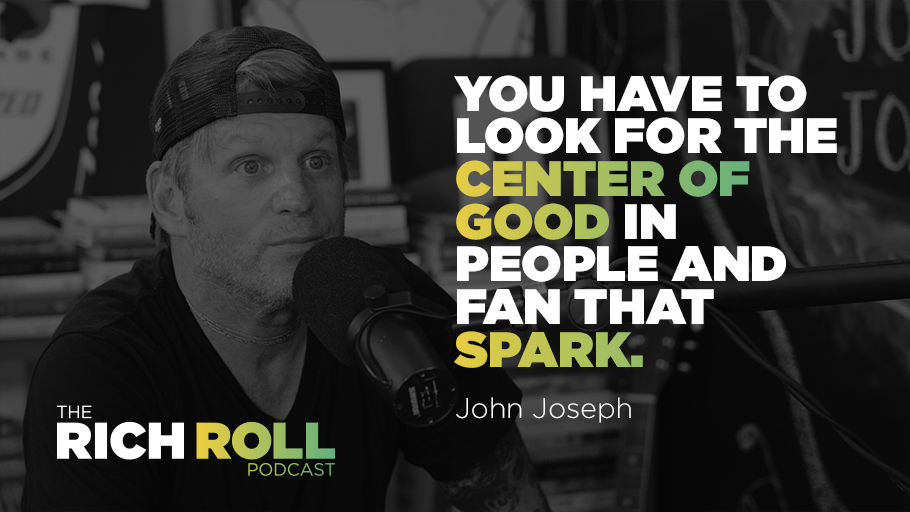 Conceived and raised in abuse, deprived of opportunity and left to his own devices, John turned to violence and drugs on the rough and tumble streets of downtown Manhattan in the 1970's — during New York's most violent decade. It's a path that predictably led to crime, addiction and incarceration. Spending his teens as a drug mule led to a series of unsavory foster care homes, culminating in unimaginably horrific stints in juvenile detention.
Then things went downhill.
To avoid long-term incarceration, John enlisted in the Navy, only to go AWOL after a fight. Fleeing the law and rudderless, he found redemption in the hardcore punk rock scene flourishing on Manhattan's Lower East Side in the early 1980's. Taken in by the Bad Brains' frontman H.R., John began to explore not just his musicianship, but his spirituality.  It's a journey that birthed the Cro-Mags – one of the era's most iconic and influential hardcore punk bands. Later, he found his spiritual salvation living in a Hare Krishna monastery, birthing a life-long love of meditation, yoga, the vegan lifestyle, racing Ironman triathlons, and most importantly, his profound devotion to service.
Renown for his straight talk, no BS approach to living, John is the author of Evolution of a Cro-Magnon*; Meat Is For Pussies*; and the upcoming The PMA Effect* — the latter two books each featuring a foreword by your truly — hitting bookstores October 2, 2018 and available for pre-order now here.
Today we pick things up where we last left off – a conversation that covers a multitude of subjects, including:
John's recent appearance on The Joe Rogan Experience;

The crisis of consciousness driving our toxic cultural divide;

John's experience as a hare Krishna monk & his relationship with spirituality;
'The PMA Effect' & his new docu-series '30 To Life';

What it means to live a life of service; and

The importance of living a life of ahimsa
Every conversation with John leaves me better than before. Today's conversation proves that just when I think we've covered it all, new layers emerge. So even if you've enjoyed all of John's previous appearances on the podcast, this episode will find you riveted by a stream of mind-blowing, never previously told stories that are certain to incite, provoke, educate and inspire.
LANGUAGE ADVISORY: John loves his f-bombs. But I'm not one for muting his authentic voice. So if you're queasy about foul language, consider yourself warned and make sure the kiddos are out of earshot.
Here's to round 6 with my brother from another mother.
To view our conversation on YouTube click here: http://bit.ly/richandjj
Peace + Plants,

Listen, Watch & Subscribe
Apple Podcasts | YouTube | Soundcloud | Stitcher | Google Podcasts
Thanks to this week's sponsors:
DesignCrowd: Custom graphic, logo and web design from over 550,000 designers around the world! Get the perfect custom design, every time! Visit designcrowd.com/RICHROLLor enter promo code RICHROLL at checkout and receive up to $100 off your design project now!
Legal Zoom: Legal built for you No complicated forms. No robots. Just answer some questions and we'll take care of the paperwork for you. Get started today at: legalzoom.com and enter the promo code RICHROLL at checkout for special savings.
Hex Performance Detergent: Advanced cleaning power for today's laundry & the active among us. Eco-friendly, cruelty-free and packaged in biodegradable materials, HEX destroys bacterial odor, eliminates grime and sweat and prevents the stink from returning, all while increasing the lifespan of your fabric. For 20% off your purchase, go to hexperformance.com/richroll and use code richroll at checkout.
SHOW NOTES
Books By John Joseph
Background, Context & Reference:
Notable People Discussed:
Related Podcasts You Might Enjoy:
Thanks to Jason Camiolo for audio engineering, production and show notes. Video, editing and graphics by Margo Lubin and Blake Curtis. Reece Robinson for portraits and photos. Theme music by Ana Leimma. Sponsor relationships by David Kahn.
*Disclosure: Books and products denoted with an asterisk are hyperlinked to an affiliate program. We are a participant in the Amazon Services LLC Associates Program, an affiliate advertising program designed to provide a means for us to earn fees by linking to Amazon.com and affiliated sites.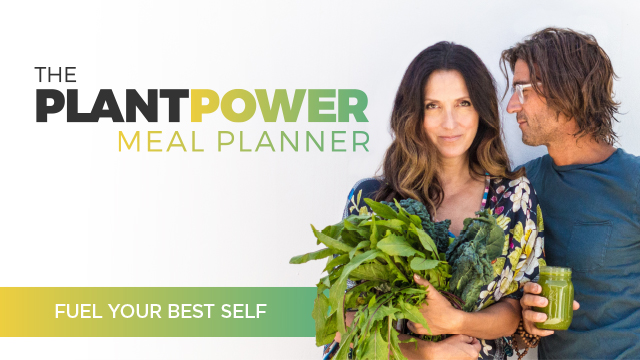 Are you a company interested in sponsoring the podcast? Click here to learn more & take our sponsor survey.
HOW CAN I SUPPORT THE PODCAST?
Tell Your Friends & Share Online!
Subscribe & Review:  iTunes | Google Podcasts | Stitcher | Soundcloud
Donate: Check out our Patreon account!
Download Our Free App! Now you can access, stream, download and share the entire RRP catalog in the palm of your hand on any iOS mobile device (iPhone, iPad and iPod Touch) with our mobile app. Never miss an episode, plus special announcements, discounts, giveaways. Already downloaded? Awesome. When you have a minute, and it feels right to you, do us a solid and give the app a review in the iTunes Store.