Podcast: Play in new window | Download | Embed
---

"Your greatest fears can actually become your greatest strengths."

Paul de Gelder 
---
Imagine being attacked by a 9-foot bull shark.
One moment you're swimming peacefully in Sydney Harbor. The next minute you're being rammed and pulled underwater, your leg and arm hopelessly trapped in the shark's jaw.
The pain is unimaginable.
Death is certain.
But somehow, against all odds, you wriggle free.
Ultimately you lose that arm and that leg. But that shark? It doesn't claim your life.
Instead, it gives you an entirely new one.
This is the extraordinary and inspiring 'never say die' story of Paul de Gelder.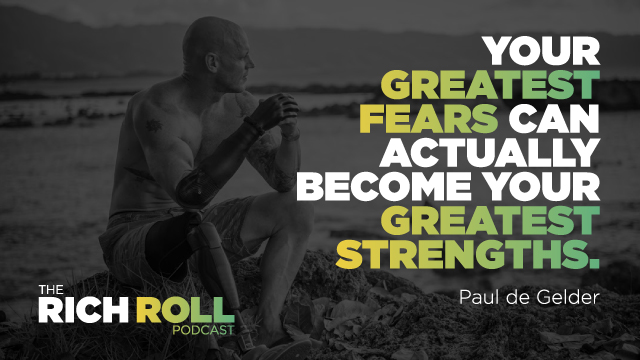 Truant and wayward throughout his teens, Paul left his Australian home town at an early age to start a new life. Despite some early success in the Australian music scene (he once opened for Snopp Dogg), he failed to find the purpose he so desperately sought. So he joined the Royal Australian Army as a paratrooper in November 2000 at the age of 23 — a defining moment that brought his life structure, discipline and ultimately more meaning than he could have ever imagined.
Over the next several years, Paul was deployed as a United Nations peacekeeper, honing the art of jungle and urban warfare, unarmed combat, specialist communications, combat first aid, parachuting, and snipping. Rising through the ranks, Paul ultimately achieved his dream of becoming Royal Australian Navy Clearance Diver — Oz's version of a Navy SEAL. But trouble hunted him down in the form of a brutal shark in February 2009. Paul lost two limbs, and his career as a daredevil Navy Bomb Clearance Diver was flung into jeopardy.
Determined to transform the horrific experience into a net positive, he fought through excruciating pain — smashing challenge after challenge — amazing the medical staff with his unparalleled will to succeed. In the 7 years since the shark attack, Paul's life has changed in every aspect. Today he travels the world as a top motivational speaker, passionate environmentalist, adventurer and mentor to school kids. He has spoken at venues all around the world, including the United Nations, promoting ecological conservation and (quite ironically and heroically) shark conservation. Along the way, he continues to dive with sharks all over the world — including Great Whites without a cage.
One of Australia's most in demand speakers, Paul has been featured on every major U.S. and Australian media outlet. Since 2014, he has served up co-hosting duties on Discovery Channel's Shark Week, hosts the Nat Geo special Fearless (in which he embedded with an anti-poaching team in Zimbabwe), and worked on behind the scenes footage for the 2016 Hollywood blockbuster The Shallows with Blake Lively.
Today I am proud to share Paul's story — a death-defying tale of survival, perseverance, positivity, grit, hope, rebirth and the extraordinary breadth of human possibility.
One of the most inspirational people I have ever met, this is a conversation that will leave you breathless — and inspired beyond measure.
For the visually inclined, you can watch the podcast on YouTube here.
Peace + Plants,

Listen, Watch & Subscribe
Apple Podcasts | YouTube | Soundcloud | Stitcher | GooglePlay
Thanks to this week's sponsors
Four Sigmatic: A superfood company founded by a group of Finnish friends. They aim to popularize medicinal mushrooms by incorporating them in more mainstream products like coffee and hot cocoa. Visit www.foursigmatic.com/roll and enter the promo code ROLL at the checkout and save 15% on your order!
Legal Zoom: Legal built for you No complicated forms. No robots. Just answer some questions and we'll take care of the paperwork for you. Get started today at: legalzoom.com and enter the promo code ROLL at checkout for special savings.
STRAVA: The social media platform for athletes. Win entry to the 2018 NYC Marathon + $500 travel stipend at strava.com/nycmarathon. Follow Rich Roll on STRAVA at strava.com/athletes/richroll.
Note: One of the best ways to support the podcast is to support the sponsors. For a complete list of all RRP sponsors and their respective vanity url's and discount codes, visit my Resources page and click "Sponsors".
Show Notes
Background, Context & Reference
Notable People Discussed
Related Podcasts You Might 
Thanks to Jason Camiolo for production, audio engineering and show notes; Shawn Patterson for graphics; and Michael Gibson for videography. Theme music by Ana Leimma.
*Disclosure: Books and products denoted with an asterisk are hyperlinked to an affiliate program. We are a participant in the Amazon Services LLC Associates Program, an affiliate advertising program designed to provide a means for us to earn fees by linking to Amazon.com and affiliated sites.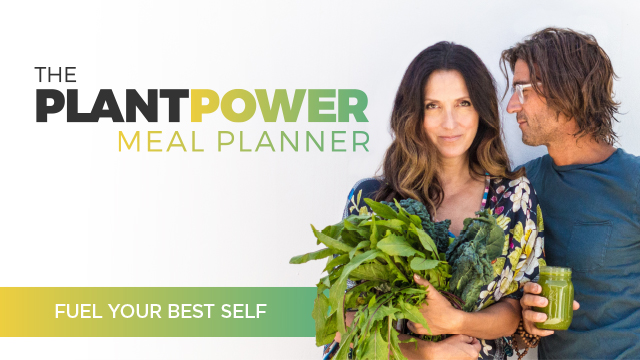 Are you a company interested in sponsoring the podcast? Click here to learn more & take our sponsor survey.
HOW CAN I SUPPORT THE PODCAST?
Tell Your Friends & Share Online!
Subscribe & Review:  iTunes | Stitcher | Soundcloud | TuneIn
Donate: Check out our Patreon account!
Download Our Free App! Now you can access, stream, download and share the entire RRP catalog in the palm of your hand on any iOS mobile device (iPhone, iPad and iPod Touch) with our mobile app. Never miss an episode, plus special announcements, discounts, giveaways. Already downloaded? Awesome. When you have a minute, and it feels right to you, do us a solid and give the app a review in the iTunes Store.
Support The Sponsors: One of the best ways to support the podcast is to support our sponsors. For a complete list of all RRP sponsors and their respective vanity url's and discount codes, visit my Resources page and click "Sponsors".