Oh snap — s*$%t is about to get real!
Back by popular demand, I am overjoyed to bring together two of my most popular repeat guests on the RRP — John Joseph and Mishka Shubaly– for an epic threesome.
Call it my Post-Punk Algonquin Round Table: uncensored ruminations NYC style on sobriety, writing books, eating plants, running ridiculously long distances, expanding consciousness, walking a spiritual path and PMA — John's personal mantra for positive mental attitude.
I cannot overstate how much I love these guys. And on the mic they never disappoint.
As you might suspect, the Cro-Mags' frontman aka Bloodclot returns to do what he does best — incite, provoke, educate and entertain. Straight talk directly from the streets of the Lower East Side with one singular, driving purpose: getting people to "wake the f&*k up", expand consciousness and take control of our lives.
Not to be outdone, Mishka fills the co-host role today and holds his own with JJ (not easy), rounding out the conversation with his always humorous, astute observations on the creative, athletic, sober life.
But the predominant subject of today's show revolves around the release of John's new book — a completely updated and rewritten version of his previously self-published cult hit: Meat Is For Pussies: A How To Guide For Dudes Who Want to Get Fit, Kick Ass and Take Names
If you're a long-time listener to the show, my boys need no introduction. If you're new and unfamiliar with these phenomenons, I urge you to check out my earlier introductory posts and tune into their multiple previous appearances (hyperlinks to previous shows in the below Notes).
As for JJ, suffice it to say the guy is a true American original.  Lower East Side thief, abuse survivor, drug dealer & brawling gutter rat reborn as spiritual warrior. CBGB Street Poet. Punk-ass Robin Hood. Plantpowered Ironman. Spiritual evangelist.
A life story so astounding, I can only describe it like this:
"Take a little Charles Bukowski, add some Hugh Selby, Jr., throw in a little Jerry Stahl and finish it off with a light dusting of Paramahansa Yogananda. Then toss them all in a Martin Scorcese movie, douse the whole thing in kerosene and light it on fire. That is John Joseph."
But John is also one of the most spiritual, giving cats I have ever met. The guy who will always engage a stranger on the street; and literally move mountains to help a less fortunate soul in need — and never ask for anything in return.
A the end of the day, all you really need to know about John is condensed into this little gem that recently appeared on Vice.com– the most entertaining "how to make a green smoothie" video of all time:
Meditation; service; sobriety; GMO's; the "V" word; the nutritional plight of the everyman; balancing life as both an athlete and creative person; and what it means to truly be a man — these are the topics of the day.  
And yes, we address head-on the heated controversy swirling around the title of John's new book. My opinion? This is a great book. It's not written for the converted. It's written for the guy who wouldn't pick up VegNews Magazine if it was the only thing left on the entire planet to read. This book will not be everyone's cup of tea. But it's a book I have no doubt will transform the lives of countless thousands. Because Meat Is For Pussies connects the dots for even the most hardened meat eating, carnivorous BBQ-loving dude imaginable.
It was my honor to write the foreword to this work. It was my honor to introduce John at his book release party in Brooklyn this week. And it is my honor to have Mishka and John join me today to discuss and celebrate his awesome achievement.
I'm proud to call these guys my friends and am always thrilled to bring their unique, compelling voices to you.
FINAL NOTE: This episode is EXPLICIT for profane language. John cannot and will not be edited or muzzled — nor would you want him to be. He drops the f-bomb about a thousand times during the interview so if you are easily offended, I'm warning you now.  Let's just say it's NSFW — so if the kiddies are around or you're at work, I might suggest popping the earbuds in.
I sincerely hope you enjoy the show.
Peace, Plants and — in the words of John Joseph — PMA!

SHOW NOTES
Legal Zoom: Enter the promo code RICH at checkout for a special discount: www.legalzoom.com
WANT TO SUPPORT THE SHOW?
Here's how you can help:
1. TELL A FRIEND! The show is free and will always be free.  I don't ask anything of you.  But if you want to help, the best way to do that is to help spread the word.  Share it at your next dinner party and post on your social networks using the #RRP and #plantpower hashtags. If you want to really put a smile on my face, post a picture of you on Instagram listening the show — I love that.
2. SUBSCRIBE & REVIEW: Subscribe to the show on iTunes  HERE  and leave a review on the iTunes Show Homepage HERE. I'm not asking you to leave a 5-star review, only that you share your honest experience of the show. Reviews on iTunes really help the show get properly featured on the iTunes interface.
4. Donate: Check out the DONATE button on the right hand margin or click HERE to learn more.
Thanks for listening and thanks for the support!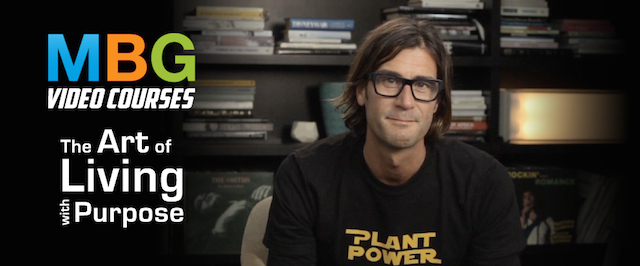 ---