Podcast: Play in new window | Download | Embed
---

"I've nearly been shot dead by the police – twice. I've been to court and handed a life sentence at 24 years old. I've been around some of the most dangerous men in the country, actual psychopaths… When I race, I feel tremendously honored that I can compete."

John McAvoy
---
I can say without equivocation John McAvoy's story of metamorphosis is one of the most compelling, improbable, inspirational, and cinematic tales I have ever heard.
Born into a notorious London crime family — think The Sopranos meets The Krays — John is a former high profile armed robber who bought his first gun at 16 and quickly became one of Britain's most successful career criminals and most-wanted men. But it took two spells in prison and a close friend's death amidst a heist gone awry to birth a desire to change — redemption he ultimately discovered through the transformative power of sport.
Pulling one of the most improbable 180-degree life transformations of all time, John's greatest heist isn't a bank — it's his life.
While serving a double life sentence on the Belmarsh high security wing — space he shared with extremist cleric Abu Hamza and the 7/7 bombers — John decided to take a spin on the prison gym's indoor rowing machine. That experience revealed a unmistakable fact — John's freakish natural aptitude for endurance matched only by an inhuman ability to suffer.
The epiphany was miraculous. And it would change his life forever.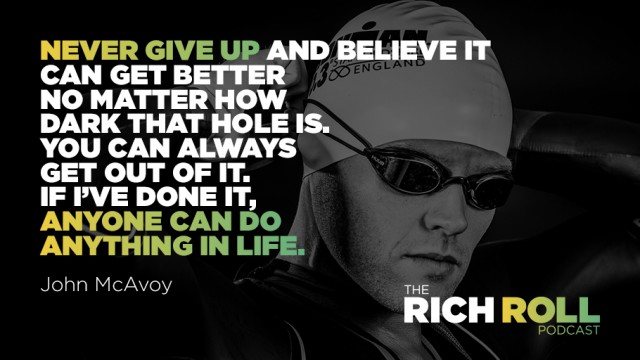 In short shrift, John broke a cluster of British and World indoor rowing records while in prison. Upon parole, he began forging a new life as a professional endurance athlete. Today, John is the world's only Nike sponsored Ironman athlete, a stalwart mouthpiece for prison reform and a staunch advocate for the inherent power we all possess to course correct the trajectory of one's life, no matter how dire the circumstances.
If John's story doesn't inspire you to be better, then you might want to check yourself for a heartbeat. 
In all honesty, I cant remember being so excited about sharing a podcast conversation. I sincerely hope the exchange inspires you to rethink your potential and the physical, mental and emotional limits you impose upon your inherent ability to live the life you desire.

Listen, Watch & Subscribe
Apple Podcasts | YouTube | Soundcloud | Stitcher | GooglePodcasts
Thanks to this week's sponsors
Fully: From the popular Jarvis adjustable standing desks to their every-which-way active office chairs, to their many movement supporting accessories — anti-fatigue mats, treadmill desks and more — Fully is all about helping you bring more movement, energy and joy to your work and life. Get your body moving in your workspace, go to: www.fully.com/RICHROLL
Harrys.com: A superior shave at an affordable price. Visit Harrys.com/ROLL to redeem your Free Trial Set, which comes with a razor, five-blade cartridge, shaving gel, and post shave gel. All you pay is shipping.
Thrive Market: Your online market for super healthy food at 25-50% off retail shipped right to your home. Visit: thrivemarket.com/richroll and get an EXTRA 25% off on your first box of organic and non-GMO products. PLUS: free shipping!! Never pay full price for healthy food again.
Note: One of the best ways to support the podcast is to support the sponsors. For a complete list of all RRP sponsors and their respective vanity url's and discount codes, visit my Resources page and click "Sponsors".
SHOW NOTES
Check out John's book Reformed: From Iron Bars to Ironman*
Background, Context & Reference:
Notable People Discussed in today's podcast:
Nelson Mandella: South African anti-apartheid revolutionary, political leader, and philanthropist, who served as President of South Africa from 1994 to 1999
Lance Armstrong: former pro cyclist and podcast guest
Mickey McAvoy: John's Uncle
William "Billy" Tobin: John's step-dad
Related Podcasts You Might Enjoy:
Thanks to Moby for this week's interstitial track: "Lenox"; Jason Camiolo for production, audio engineering, interstitial music. Video, editing and graphics by Blake Curtis and Margo Lubin. Theme music by Ana Leimma.
*Disclosure: Books and products denoted with an asterisk are hyperlinked to an affiliate program. We are a participant in the Amazon Services LLC Associates Program, an affiliate advertising program designed to provide a means for us to earn fees by linking to Amazon.com and affiliated sites.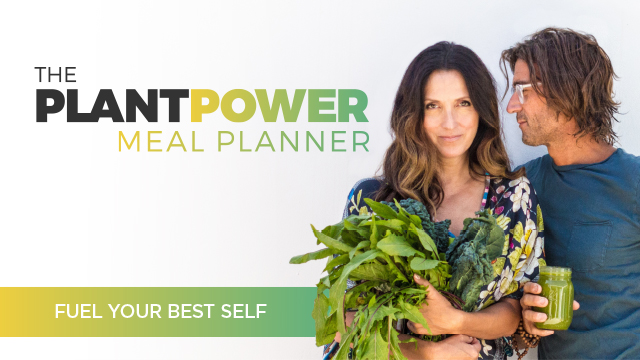 Check out The Plantpower Meal Planner — 1000's of recipes at your fingertips!
HOW CAN I SUPPORT THE PODCAST?
Tell Your Friends & Share Online!
Subscribe & Review:  iTunes | Stitcher | Soundcloud | TuneIn
Donate: Check out our Patreon account!
Download Our Free App! Now you can access, stream, download and share the entire RRP catalog in the palm of your hand on any iOS mobile device (iPhone, iPad and iPod Touch) with our mobile app. Never miss an episode, plus special announcements, discounts, giveaways. Already downloaded? Awesome. When you have a minute, and it feels right to you, do us a solid and give the app a review in the iTunes Store.
Support The Sponsors: One of the best ways to support the podcast is to support our sponsors. For a complete list of all RRP sponsors and their respective vanity url's and discount codes, visit my Resources page and click "Sponsors".