Podcast: Play in new window | Download | Embed
---
"I want people to consume the greatest foods in the world so they can can actually thrive and have the energy to kick ass and live the dream life they want."

Darin Olien
---
What's it like to explore the planet's hidden corners treasure hunting for the world's greatest edible food sources?
Meet the Superman of Superfoods.
One of my most popular guests, Darin Olien (@superlifeliving) returns for his third appearance on the podcast to delve deep on next level nutrition insights gleaned from his extraordinary adventures as a renown exotic superfoods hunter, wellness advocate, supplement formulator & ardent environmental activist.
Over the last twenty plus years, Darin has reconnoitered secluded pockets across the Americas, South Pacific and Asia questing for better, more natural pathways to ultimate wellness. After communing with thousands of rural farmers across the developing world, Darin has arrived upon his latest superfood obsession: the baru nut — an exotic incredibly nutrient rich superfood known to the indigenous tribes of the Brazilian Cerrado for millennia, yet virtually unheard of anywhere else.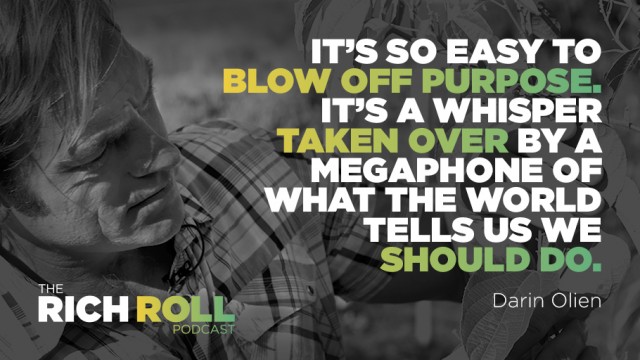 Crazy delicious bordering on addictive, the Barùkas (derived from the Baruzieta tree and commonly referred to as "baru") tastes like a mashup of almond, cashew and peanut, but better. Not only does it boast an insane nutritional profile packed with micronutrients (loaded with magnesium), fiber (more than any other nut) and protein (6g with all essential amino acids), it's also lower in calories (25% fewer fat calories than other nuts) and requires far less water and input resources to produce.
Darin's discovery led to an epiphany that he could help preserve the Cerrado (a tropical savanna ecoregion three times the size of Texas) against the current and very real threat of cattle industry deforestation by employing its indigenous communities to harvest the native baru and importing them to North America — a win win to preserve precious environmental resources and simultaneously introduce the developed world to the healthiest nut on the planet.
Thus was born Barùkas.
Today he tells the story.
This conversation is a literal superfood show and tell (don't miss it on YouTube). It's a tutorial on the underappreciated Brazilian Cerrado. It's a look at the hows and whys behind his new company, Barùkas. And it's an advanced placement course on the importance of breath, brain states and finding life purpose.
An inspiration to me personally, Darin is a guy who walks his talk. From the foods he consumes to the lifestyle habits he practices, he is the thriving embodiment of what it means to truly own and take responsibility for your health, your life and the planet we collectively enjoy.
For the visually inclined, you can watch the full conversation on YouTube at bit.ly/darinandrich
Final Note: In the interest of total transparency and because I believe wholeheartedly in Darin's mission, I have become a Barùkas ambassador. So if today's conversation left you interested in checking out the baru nut and supporting the show, Darin has a special offer for my listeners. Visit barukas.com/richroll or enter coupon code RICHROLL at checkout and receive 15% off your first purchase (coupon code required for subscriptions even when using the special URL). Your patronage will benefit the podcast and also let Darin know that you heard about Barùkas here first. Win win!
Final Final Note: To help Darin and his team plant 20 million tress in the Brazilian Cerrado — an area very much threatened by encroaching cattle industry deforestation — please support Barùkas just launched Kickstarter campaign. Packed with giveaways and incentives (including a superfood hunting trip with Darin), it's also a great way to be the first to enjoy their new trail mix product.
I love this conversation. And I think you will too.
Peace + Plants,

Listen & Subscribe on iTunes | Soundcloud | Stitcher | GooglePlay
Thanks to this week's sponsors:
Four Sigmatic: A superfood company popularizing medicinal mushrooms by incorporating them in delicious mainstream products like coffee and hot cocoa. Visit www.foursigmatic.com/roll and enter the promo code ROLL at the checkout and save 15% on your order!
Squarespace: The easiest way to create a beautiful website, blog, or online store for you and your ideas. Save 10% at checkout when visit squarespace.com/richroll and use the coupon code "RICHROLL" at checkout.
Eero: Life is too short for bad WiFi! Let Eero blanket your home in fast, reliable and secure internet connectivity. For free overnight shipping to the US or Canada, visit eero.com and at checkout select overnight shipping then enter RICHROLL to make it free!
SHOW NOTES
Background, Context & Reference
Notable People Discussed
Past Episodes Relevant to Today's Conversation
Thanks to Jason Camiolo for audio engineering, production and show notes. Video, editing and graphics by Margo Lubin and Blake Curtis. Darin Olien images by George Billard. Theme music by Ana Leimma.
*Disclosure: Books and products denoted with an asterisk are hyperlinked to an affiliate program. We are a participant in the Amazon Services LLC Associates Program, an affiliate advertising program designed to provide a means for us to earn fees by linking to Amazon.com and affiliated sites.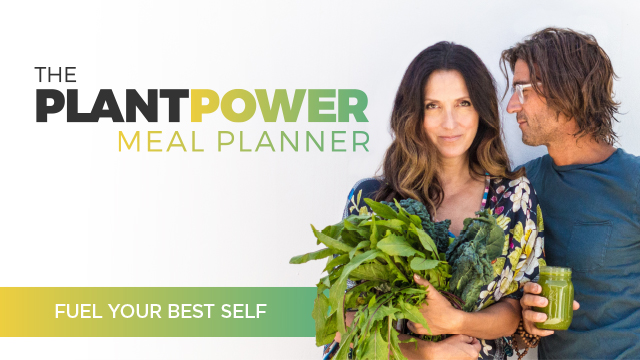 Are you a company interested in sponsoring the podcast? Click here to learn more & take our sponsor survey.
HOW CAN I SUPPORT THE PODCAST?
Tell Your Friends & Share Online!
Subscribe & Review:  iTunes | Stitcher | Soundcloud | TuneIn
Donate: Check out our Patreon account!
Download Our Free App! Now you can access, stream, download and share the entire RRP catalog in the palm of your hand on any iOS mobile device (iPhone, iPad and iPod Touch) with our mobile app. Never miss an episode, plus special announcements, discounts, giveaways. Already downloaded? Awesome. When you have a minute, and it feels right to you, do us a solid and give the app a review in the iTunes Store.