Podcast: Play in new window | Download | Embed
---

"When you put on really effective armor, you do keep things out but you also keep a lot in."

Tim Ferriss
---
If you think you know Tim Ferriss, think again – this is Tim like you've never seen or heard him before.
A relentless experimenter and virtuoso of deconstruction, Tim has spent the better part of his adult life studying mastery and sharing what he has learned on his wildly popular blog and string of four consecutive #1 New York Times and #1 Wall Street Journal bestselling books, which include The 4-Hour Workweek*, The 4-Hour Body*, The 4-Hour Chef*, Tools of Titans*, and his brand new offering, Tribe of Mentors*.
Along the way, Tim became a prominent angel investor and philanthropist, named one of Fast Company's "Most Innovative Business People" and one of Fortune's "40 under 40". He's graced the main stage at TED and been featured in every prominent media outlet imaginable. His work hosting The Tim Ferriss Show podcast – one of the most widely listened to podcasts in the world with over 200 million downloads — led The Observer to call him "the Oprah of audio".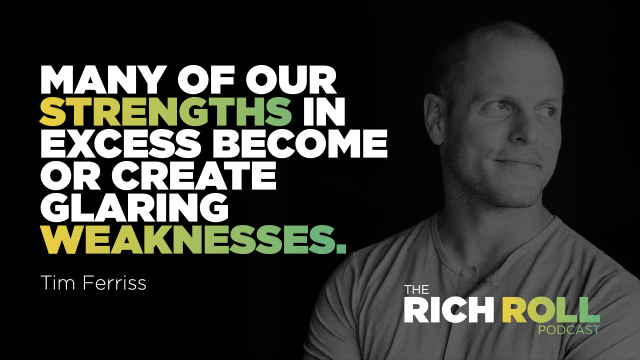 I'm willing to bet most of you are already decidedly familiar with this globally renowned polymath. Like you, I've followed his blog for years. I've read all his books and I listen to his podcast regularly. It's an understatement to say that Tim's work has been instrumental in helping me forge the life I'm blessed to lead today. For that I am forever grateful.
Nonetheless, I never felt like I really knew the man behind the work.
Who is the real Tim Ferriss?
It turns out, Tim has been asking himself the very same question. Over the last year, he has endured much. The loss of some good friends matched by turning 40 has left him pondering his mortality. He walked away from tech investing, decamping Silicon Valley for Austin out of a desire to slow the pace of his frenetic life. And a very intense recent 10-day silent meditation retreat is emblematic of a redirected focus inward.
Today finds Tim in a rather reflective and contemplative place. A point in time in which he is wrestling with his past, evaluating the person he wants to be, and deeply contemplating what is most important about life.
Today we unpack the real Tim Ferriss.
Intimate and emotionally raw, this is exactly the kind of conversation I have been patiently waiting to have with Tim ever since I started this podcast – a sincere, deeply personal exchange with the human being behind the success and fame.
I'm honored to be a trusted steward for this conversation – an experience that will leave you with an entirely new perspective on one of culture's most influential figures.
For those visually inclined, the video version of the podcast is also available on YouTube
I sincerely hope you enjoy our talk as much as I enjoyed having it.
Peace + Plants,

Listen, Watch & Subscribe
Apple Podcasts | YouTube | Soundcloud | Stitcher | GooglePlay
Thanks to this week's sponsors
Quip: Your one stop solution for oral health! Buy a quip toothbrush from $25 and get up to $5 off your first refill pack by visiting getquip.com/ROLL and using promo code "ROLL" during checkout..
Thrive Market: Your online market for super healthy food at 25-50% off retail shipped right to your home. Visit: thrivemarket.com/richroll and get an EXTRA 25% off on your first box of organic and non-GMO products — PLUS: free shipping!! Never pay full price for healthy food again.
Notable Books By Tim Ferriss: 
Notable People Discussed
Related Podcasts You Might Enjoy
Thanks to Moby for this week's interstitial track: "Lenox"; Jason Camiolo for audio engineering, production and show notes; Shawn Patterson for graphics; and Bobby Sud for videography. Theme music by Ana Leimma.
*Disclosure: Books and products denoted with an asterisk are hyperlinked to an affiliate program. We are a participant in the Amazon Services LLC Associates Program, an affiliate advertising program designed to provide a means for us to earn fees by linking to Amazon.com and affiliated sites.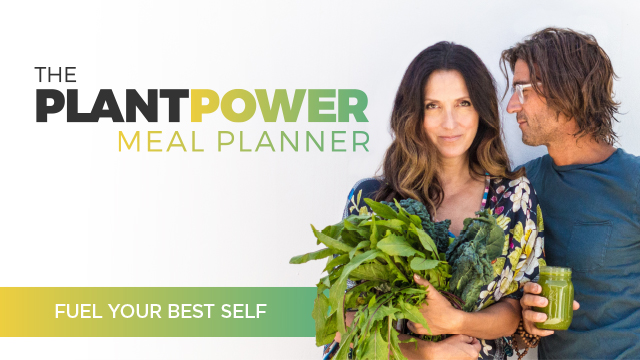 Are you a company interested in sponsoring the podcast? Click here to learn more & take our sponsor survey.
HOW CAN I SUPPORT THE PODCAST?
Tell Your Friends & Share Online!
Subscribe & Review:  iTunes | Stitcher | Soundcloud | TuneIn
Donate: Check out our Patreon account!
Download Our Free App! Now you can access, stream, download and share the entire RRP catalog in the palm of your hand on any iOS mobile device (iPhone, iPad and iPod Touch) with our mobile app. Never miss an episode, plus special announcements, discounts, giveaways. Already downloaded? Awesome. When you have a minute, and it feels right to you, do us a solid and give the app a review in the iTunes Store.