Podcast: Play in new window | Download | Embed
---
"Affecting my physical body is a way for me to reach inside my soul. Suffering allows me to access who I am emotionally."

Rebecca Rusch
---
This week I sit down with Rebecca Rusch — one of the world's greatest adventure athletes.
Rebecca is a 7-time World Champion, best-selling author, activist, and Emmy winner. In addition to superhuman success on a mountain bike, she has performed at the elite level across a multitude of disciplines including rock climbing, white water rafting, and multi-day adventure events like Eco Challenge.
Still crushing it at 50, Rebecca is redefining human capability in real time.
Beyond athletics, Rebecca is a TEDx speaker, author of Rusch To Glory* and the founder of the Be Good Foundation. In addition, she is the event producer of Rebecca's Private Idaho, a bike race in her hometown of Ketchum, and the protagonist in Blood Road, an extraordinary documentary that chronicles her 1,800 km mountain bike adventure along the Ho Chi Minh Trail to reach the site where her U.S. Air Force pilot father was shot down in Laos more than 40 years earlier during Vietnam.
Dubbed 'The Queen of Pain' by Adventure Sports magazine, Rebecca was named #6 on Active.com's list of the World's Top 100 Athletes, Singletrack.com's Mountain Biker of the Year, Sports Illustrated Adventure Racing Team of the Year, and Outside magazine's Top 20 Female Athletes of the Year.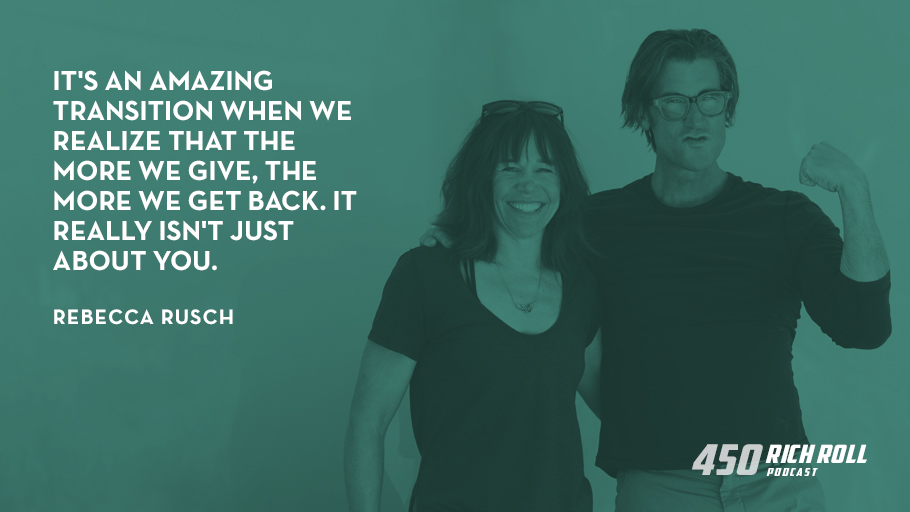 Rebecca's accomplishments are beyond impressive. But today's conversation lives beyond elite performance to explore things like curiosity. The richness of adventure. Feeding the soul. Continuous personal growth. Redefining age. Contributing to the greater good. And giving back.
But most of all, this is about what can be gleaned by leaning into the unknown. And living outside the comfort zone. Because there is so much more to this incredible woman than athletic prowess.
I thoroughly enjoyed my experience with Rebecca. My hope is that it leaves you re-evaluating your personal limits. And inspired to live more adventurously.
The visually inclined can watch our entire conversation on YouTube here: bit.ly/rebeccarusch450 (please subscribe!) and the podcast is of course available on Apple Podcasts and Spotify.
Peace + Plants,

Photos courtesy of Ali Rogers
Listen, Watch & Subscribe
Apple Podcasts | YouTube | Spotify | Stitcher | Google Podcasts
Thanks to this week's sponsors
Quip: Your one stop solution for oral health! Quip starts at just $25 and if you go to: getup.com/congrats right now, you can get your first refill pack for FREE.
DesignCrowd: Custom graphic, logo and web design from over 550,000 designers around the world. Get the perfect custom design, every time! Visit designcrowd.com/RICHROLL or enter promo code RICHROLL at checkout and receive up to $100 off your design project now!
Squarespace: The easiest way to create a beautiful website, blog, or online store for you and your ideas. Save 10% at checkout when visit squarespace.com/richroll and use the coupon code "RICHROLL" at checkout.
Note: One of the best ways to support the podcast is to support the sponsors. For a complete list of all RRP sponsors and their respective vanity url's and discount codes, visit my Resources page and click "Sponsors".
Notable People Discussed:
Related Podcasts You Might Enjoy:
*Disclosure: Books and products denoted with an asterisk are hyperlinked to an affiliate program. We are a participant in the Amazon Services LLC Associates Program, an affiliate advertising program designed to provide a means for us to earn fees by linking to Amazon.com and affiliated sites.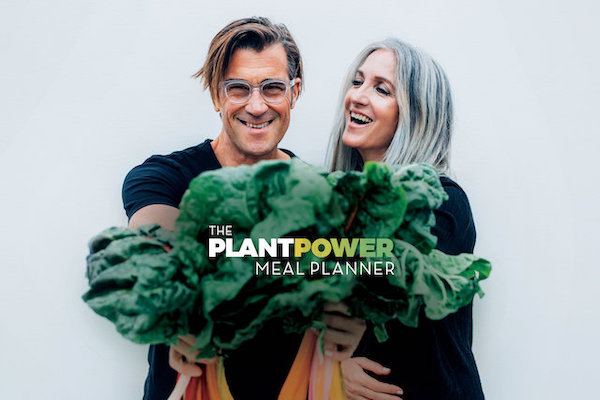 for 1000s of delicious, customized plant-based recipes & so much more, check out our Plantpower Meal Planner
 HOW CAN I SUPPORT THE PODCAST?
Tell Your Friends & Share Online!
Subscribe & Review:  iTunes | Spotify | Stitcher | Soundcloud | Google Podcasts
Donate: Check out our Patreon account
Download Our Free App: Now you can access, stream, download and share the entire RRP catalog in the palm of your hand on any iOS mobile device (iPhone, iPad and iPod Touch) with our mobile app. Never miss an episode, plus special announcements.
Support The Sponsors: One of the best ways to support the podcast is to support our sponsors. For a complete list of all RRP sponsors and their respective vanity url's and discount codes, visit my Resources page and click "Sponsors".