Podcast: Play in new window | Download | Embed
---
"We all have reservoirs of untapped potential. The biggest thing standing in our way? Our minds."

Colin O'Brady
---
Life has taught me one essential truth: the human spirit is boundless.
Just when you think we've reached the absolute pinnacle of what's physically possible, someone performs a feat so utterly mind-bending you're left breathless. The skies of perception part. Blanketed in awe, we're compelled to re-evaluate our own personal capabilities. And humanity is left just a little bit better than it was before.
This is the sensation I experience when I spend time with Colin O'Brady — a former Yale swimmer turned professional triathlete turned elite adventure athlete with 4 breathtaking world records to his name.
Colin's latest jaw-dropping feat of athletic prowess, stunning endurance and sheer human will was becoming the first person in history to cross the continent of Antarctica solo, unsupported and unaided. Under nothing but his own power, Colin pulled a 300lb sled 932 miles in just 54 days across the coldest, windiest, most remote continent on earth from the Atlantic to the Pacific via the South Pole.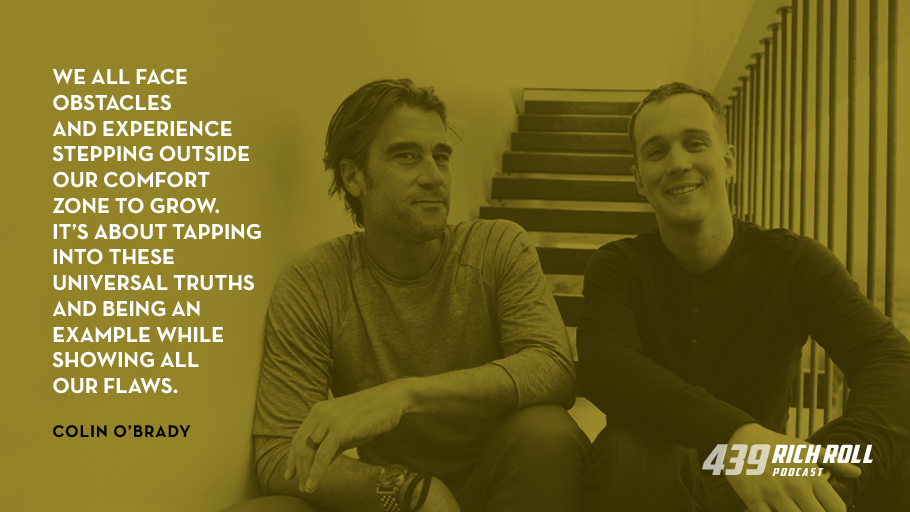 Colin first appeared on the podcast in December of 2015 (RRP 207) — a deep dive into his unique upbringing on a commune; how he survived an almost lethal burn accident that left him unlikely to walk again; his phoenix like transformation into a professional ITU triathlete and Olympic hopeful; and how he morphed into a mountaineer with the audacity to attempt incomprehensible feats of adventure athleticism.
After conquering the Explorer's Grand Slam, a challenge that encompassed scaling the highest mountain on each of the seven continents and treks to both the North and South Poles, Colin returned to the podcast in June of 2016 (RRP 235). Among the 44 who have completed the EGS, only 2 have done it under a year. Not only was Colin the youngest person to successfully complete this most prestigious undertaking, he crushed the world record by a stunning 53-day margin, completing it in a mere 139 days. Along the way, he simultaneously broke the 7 Summits world record by two days.
Today he returns to share his most remarkable achievement to date, a freeze solo adventure he dubbed the Impossible First. It's a jaw-dropping story you might have seen unfold in real time on Colin's Instagram (@colinobrady) or in the stellar 360-degree New York Times coverage penned by my friend (and former podcast guest) Adam Skolnick.
Uncovering the why behind the expedition, we explore how he dealt with the gear, solitude, -80F temps, and 30 mph headwinds. He explains why to sweat is to die. We discuss his battle against the elements and British Army Captain Louis Rudd — the legendary explorer who also set off the same day with the same goal in his heart. We talk about Colin's final day 77-mile, 32-hour superhuman push to the finish. And Colin explains how a phone call with a certain musician changed his entire perception on who he is.
But mostly this is about a man who uses endurance and adventure as art that speaks to the heart and soul of the human experience.
The visually inclined can watch our entire conversation on YouTube at bit.ly/colinobrady439 (please subscribe!) and as always the podcast is available on Apple Podcasts and Spotify.
I sincerely hope you enjoy this extraordinary tale of an extraordinary human — an inspiration to millions and someone I'm proud to call friend.
Peace + Plants,

Photos courtesy of Ali Rogers
Listen, Watch & Subscribe
Apple Podcasts | YouTube | Spotify | Stitcher | Google Podcasts
Thanks to this week's sponsors
Fully: From the popular Jarvis adjustable standing desks to their every-which-way active office chairs, to their many movement supporting accessories — anti-fatigue mats, treadmill desks and more — Fully is all about helping you bring more movement, energy and joy to your work and life. To get your body moving in your workspace, visit: fully.com/RICHROLL.
Calm: The #1 App for Meditation and Sleep with 100+ guided meditations covering anxiety, focus, stress, sleep, relationships and more. Plus 7-day and 21-day programs for both beginner and advanced users. For a limited time, my listeners can get 25% off a Calm Premium subscription at Calm.com/richroll. It includes unlimited access to ALL of Calm's amazing content. Get started today!
Squarespace: The easiest way to create a beautiful website, blog, or online store for you and your ideas. Save 10% at checkout when visit squarespace.com/richroll and use the coupon code "RICHROLL" at checkout.
SHOW NOTES
Connect With Colin: Website | Facebook | Twitter | Instagram
New York Times Articles by Adam Skolnick
Background, Context & Reference:
Notable People Discussed
Jenna Besaw: executive director of Beyond 7/2, Mrs. Colin O'Brady
Captain Louis Rudd MBE: retired British Army Captain, veteran Antarctic explorer and second person to cross Antarctica solo and unassisted
Adam Skolnick: Award-winning journalist, Author of One Breath* and Indolirium*, Ghost operator on Can't Hurt Me* and podcast guest
Kílian Jornet: professional sky runner, trail runner, ski mountaineer, long-distance runner and podcast guest
Alex Honnold: professional free solo rock climber (Free Solo the Movie) & podcast guest
Des Linden: USA Olympic athlete, long-distance runner, won the 2018 Boston Marathon, becoming the first American in 33 years to win the woman's category in the event and podcast guest
Jack Dorsey: co-founder and CEO of Twitter, founder and CEO of Square and podcast guest

Børge Ousland

: Norwegian polar explorer, photographer and writer; first person in the world to do a solo crossing of the Antarctic

Ben Saunders

: English polar explorer, endurance athlete, and motivational speaker

Mike McCastle

: endurance athlete, philanthropist,

Evolution Fitness

 trainer. Current world record holder for most pull-ups completed in 24 hours while wearing a 30 lb pack

Lieutenant Colonel Alastair Edward Henry Worsley, OBE: was a British explorer and British Army officer. He was part of the successful 2009 expedition that retraced Ernest Shackleton's footsteps in the Antarctic. He died in 2016 while attempting to complete the first solo and unaided crossing of the Antarctic

Sir Edmund Hilary

: was a mountaineer, explorer, and philanthropist. On 29 May 1953, Hillary and Nepalese Sherpa mountaineer Tenzing Norgay became the first climbers confirmed to have reached the summit of Mount Everest

Sir Roger Gilbert Bannister CH CBE: was a British middle-distance athlete and neurologist who ran the first sub-4-minute mile. At the 1952 Olympics in Helsinki, Bannister set a British record in the 1500 metres and finished in fourth place
Related Podcasts You Might Enjoy:
Thanks to Jason Camiolo for production, audio engineering, interstitial music and show notes. Video, editing and graphics by Blake Curtis and Margo Lubin. Theme music by Ana Leimma.
*Disclosure: Books and products denoted with an asterisk are hyperlinked to an affiliate program. We are a participant in the Amazon Services LLC Associates Program, an affiliate advertising program designed to provide a means for us to earn fees by linking to Amazon.com and affiliated sites.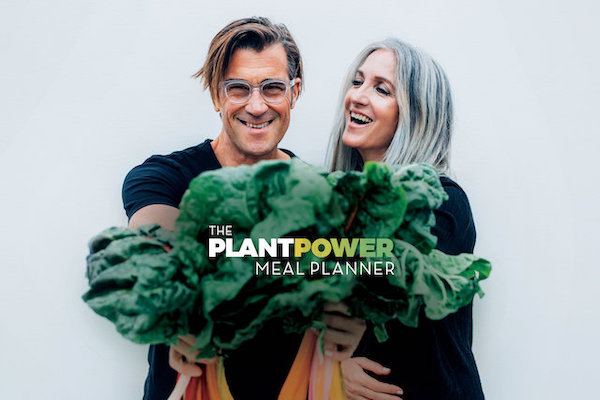 for 1000s of delicious, customized plant-based recipes & so much more, check out our Plantpower Meal Planner
 HOW CAN I SUPPORT THE PODCAST?
Tell Your Friends & Share Online!
Subscribe & Review:  iTunes | Spotify | Stitcher | Soundcloud | Google Podcasts
Donate: Check out our Patreon account
Download Our Free App: Now you can access, stream, download and share the entire RRP catalog in the palm of your hand on any iOS mobile device (iPhone, iPad and iPod Touch) with our mobile app. Never miss an episode, plus special announcements.
Support The Sponsors: One of the best ways to support the podcast is to support our sponsors. For a complete list of all RRP sponsors and their respective vanity url's and discount codes, visit my Resources page and click "Sponsors".