Podcast: Play in new window | Download | Embed
---
"Conquering mountains is an ironic phrase. We are not conquering them. We can never pretend to be fighting nature because we are part of it."

Kílian Jornet
---
Never meet your heroes, they say.
Fortunately, this entire podcast is based on ignoring that advice. And today, that's a good thing. First, Kílian Jornet — one of the most humble, accomplished and inspiring athletes in the world — rarely sits for long form press. Second, this hero lives up to the hype. And this conversation is everything I hoped it would be.
For the uninitiated, Kílian Jornet is inarguably the most prolific and dominant mountain runner of all time and amongst the world's greatest athletes, period. Born and raised at 6,000 feet above sea level in the Spanish Pyrenees, at age 5 he climbed an 11,000 foot mountain — the highest mountain in the region. Now Jornet adores the mountains with the same ferocity with which he runs them. Racking up wins in most of the world's premier ultramarathons, his many accomplishments include:
4x champion of Europe's Skyrunner World Series;
3x champion of the grueling Ultra-Trail du Mont-Blanc;
2011 winner, Western States 100; and
4x consecutive winner, Hardrock 100; and
2017 winner at Hardrock 100 despite dislocating his shoulder at mile 14
In search of inspiration outside formal competition, Kílian embarked on a self-styled adventure project dubbed Summits of My Life — establishing the fastest known recorded times ("FKT") to ascend and descend the world's most challenging peaks, including the Matterhorn, Kilimanjaro, Mont Blanc, Denali and even the planet's tallest summit. Not only did Kílian set the Mt. Everest FKT at 26 hours from base camp, he did it without supplemental oxygen or ropes. A mere six days later, he repeated the performance — an accomplishment that inspired Adventurer of the Year accolades from National Geographic.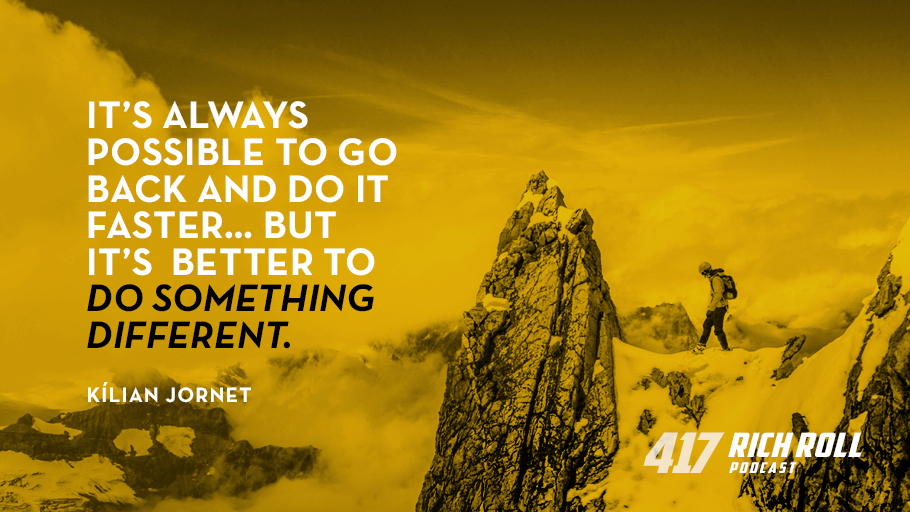 Kílian's feats of poetic athletic prowess are beautifully depicted in his gripping memoir Run Or Die*, the new documentary Path To Everest, and his latest book Summits of My Life* — all of which I urge you to check out.
Today he shares his remarkable story. This is a conversation about what drives one of the planet's most uniquely gifted fleet of foot — a man devoted to redefining what is possible, continually pushing the limits of human ability, and never failing to astonish competitors with his near-superhuman fitness and ability.
So what lies behind the success? Kílian's motivation isn't what you might imagine. It has nothing to do with race results. And his happiness derives not from victory. Instead, it's adventure that sparks Kílian's joy. Immersion in nature. Living outside the comfort zone. And always, always exploring.
A truly amazing human, what strikes me most about this other-worldly athlete is his profound humility. Kiílian's passion and respect for nature's prowess is earned. Refreshingly grounded, he lives simply, an ethic and aesthetic reflected in the minimalistic purity of his athletic pursuits.
Today I'm glad I met a hero. I think you will be too.
For the visually inclined, you can watch our entire conversation on YouTube at bit.ly/kilianjornet417 and the podcast is now available on Spotify.
Peace + Plants,

Photo Credits: Pep Cuberes / Lymbus, Matti Bernitz / Lymbus
Listen, Watch & Subscribe
Apple Podcasts | YouTube | Spotify | Stitcher | Google Podcasts
Thanks to this week's sponsors
Suunto: Trusted by professionals, Suunto manufactures world renowned sports watches, dive computers and precision instruments for the toughest conditions. Experience the pinnacle of ultra-running technology with the Suunto 9.  Suunto is offering listeners a limited-time offer. Go to suunto.com, enter the code "RICHROLL" at checkout, and get 15% off of the Suunto 9. Never worry about running out of GPS watch battery again.
Calm: The #1 App for Meditation and Sleep with 100+ guided meditations covering anxiety, focus, stress, sleep, relationships and more. Plus 7-day and 21-day programs for both beginner and advanced users. For a limited time, my listeners can get 25% off a Calm Premium subscription at Calm.com/richroll. It includes unlimited access to ALL of Calm's amazing content. Get started today!
Four Sigmatic: A superfood company popularizing medicinal mushrooms by incorporating them in delicious mainstream products like coffee and hot cocoa. Visit foursigmatic.com/roll and enter the promo code ROLL at the checkout and save 15% on your order!
SHOW NOTES
Kílian's latest film: Path To Everest and latest book: Summits of My Life: Daring Adventures on the World's Greatest Peaks* are both available now!
Background, Context & Reference:
Notable People Discussed in today's podcast:
Related Podcasts You Might Enjoy:
Thanks to Jason Camiolo for production, audio engineering, interstitial music. Video, editing and graphics by Blake Curtis and Margo Lubin. Theme music by Ana Leimma.
*Disclosure: Books and products denoted with an asterisk are hyperlinked to an affiliate program. We are a participant in the Amazon Services LLC Associates Program, an affiliate advertising program designed to provide a means for us to earn fees by linking to Amazon.com and affiliated sites.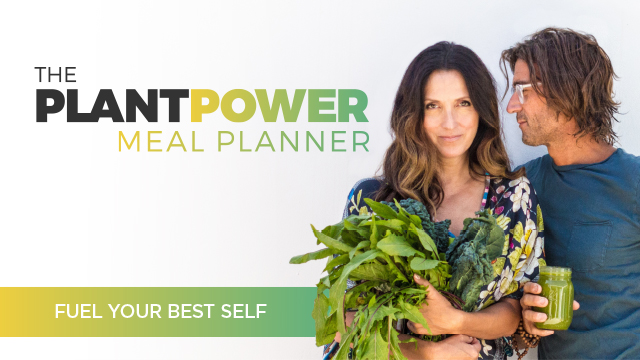 HOW CAN I SUPPORT THE PODCAST?
Tell Your Friends & Share Online!
Subscribe & Review:  iTunes | Spotify | Stitcher | Soundcloud | Google Podcasts
Donate: Check out our Patreon account
Download Our Free App: Now you can access, stream, download and share the entire RRP catalog in the palm of your hand on any iOS mobile device (iPhone, iPad and iPod Touch) with our mobile app. Never miss an episode, plus special announcements.
Support The Sponsors: One of the best ways to support the podcast is to support our sponsors. For a complete list of all RRP sponsors and their respective vanity url's and discount codes, visit my Resources page and click "Sponsors".