Podcast: Play in new window | Download | Embed
---
"The war inside is totally different from the one we were trained to win."

Sarah Lee 
---
Imagine finding yourself in a place so painful, dark and hopeless that suicide feels like the only option.
Welcome to post traumatic stress disorder.
Few things are more important than mental health. Nonetheless, the World Health Organization estimates that about 300 million people worldwide suffer from depression. In the United States, anxiety disorders are the most common mental illness, affecting 18% of the population — 7.7 million of whom are afflicted by PTSD.
Sarah Lee is one such individual.
A former Army Sergeant and Operation Iraqi Freedom II Combat Veteran, Sarah experienced more than her fair share of trauma during her 2004 deployment. After 8-years of service, she retires to civilian life and begins to struggle mightily with re-acclimating to normalcy. Numb, she begins to withdraw from friends and family. Her only companion becomes chronic neck and knee pain. And her only solace the food she binges to salve her emotional wounds. 100 pounds heavier, she is then diagnosed with a potentially life-threatening, grapefruit-sized ovarian cyst.
By April 2017, Sarah descends into a depression so bleak, she very nearly takes her own life.
Today she tells her story — an inspiring tale of survival and service that begins with a bike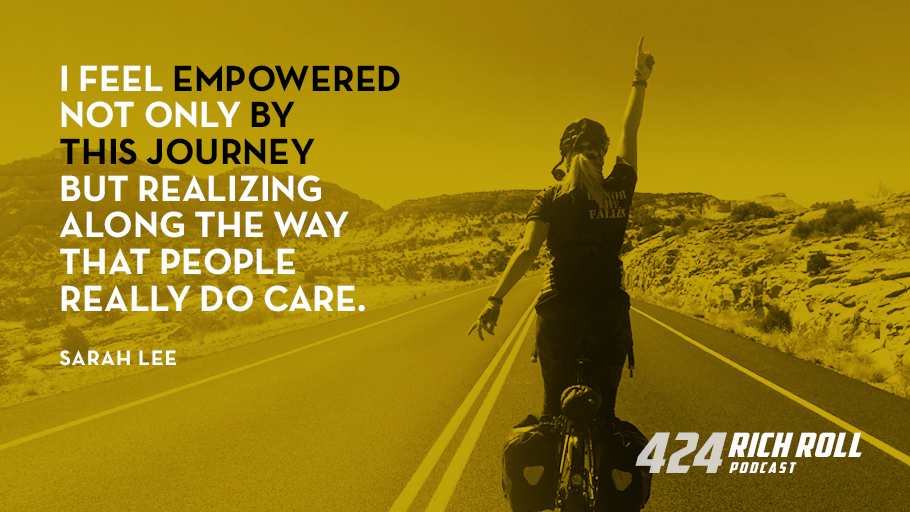 However, countless who suffer from PTSD never find their way out. In fact, 22 veterans take their own lives every single day.
The very day I hosted this podcast was no exception. On November 7, 2018, just miles from my house, 28-year old combat veteran Ian David Long was planning an outlet for the dark thoughts he couldn't shake. And just hours after Sarah shared her solution with me, Long succumbed to his pain. Pulling out a .45 caliber semi-automatic pistol with a laser sight, he opened fire on a crowd of 20-somethings gathered at the Borderline Grill in Thousand Oaks, killing twelve before fatally shooting himself.
The confluence of these two events — and the disparity in their respective outcomes — perfectly underscores the severity of PTSD, our mental health epidemic at large, and the dire need for better diagnostics and more innovative treatment solutions for the untold millions who suffer.
So let's talk about it.
This is a story about courage. It's about healing. And it's about redemption.
I'll let Sarah tell the rest.
To view our conversation on YouTube, visit bit.ly/sarahlee424. And don't forget we're also now on Spotify here: bit.ly/rrpspotify
Peace + Plants,

Listen, Watch & Subscribe
Apple Podcasts | YouTube | Spotify | Stitcher | Google Podcasts
Thanks to this week's sponsors
Jaybird: Premium sound Bluetooth headphones, perfect for athletes, runners, & fitness fanatics! Go to jaybirdSPORT.com and use the promo code RICHROLL to receive 20% off of a pair of the just released RUN XT true wireless headphones (limit one pair per customer) and free shipping through the end of March.
Outerknown: For the people and the planet, Outerknown was founded by pro surfer Kelly Slater to provide high quality, environmentally sustainable clothes that fit great and are made to endure. Visit: Outerknown.com today and enter promo code RICHROLL at checkout to receive 25% OFF your full price order.
Eero: Life is too short for bad WiFi! Let Eero blanket your home in fast, reliable and secure internet connectivity. For free overnight shipping to the US or Canada, visit eero.com/richroll and at checkout select overnight shipping then enter RICHROLL to make it free! Get $100 off our best-selling WiFi system and a year of eero Plus. Just use code RICHROLL at checkout.
Note: One of the best ways to support the podcast is to support our sponsors. For a complete list of all RRP sponsors and their respective vanity url's and discount codes, visit my Resources page and click "Sponsors".
SHOW NOTES
Background, Context & Reference:
Resources & Services Mentioned:
Related Podcasts You Might Enjoy:
Thanks to Jason Camiolo for production, audio engineering, interstitial music. Video, editing and graphics by Blake Curtis and Margo Lubin. Theme music by Ana Leimma.
*Disclosure: Books and products denoted with an asterisk are hyperlinked to an affiliate program. We are a participant in the Amazon Services LLC Associates Program, an affiliate advertising program designed to provide a means for us to earn fees by linking to Amazon.com and affiliated sites.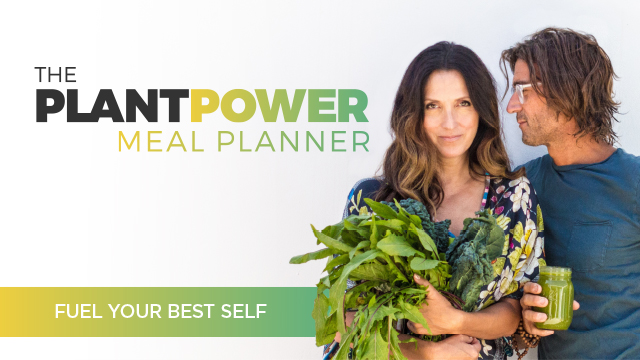 HOW CAN I SUPPORT THE PODCAST?
Tell Your Friends & Share Online!
Subscribe & Review:  iTunes | Spotify | Stitcher | Soundcloud | Google Podcasts
Donate: Check out our Patreon account
Download Our Free App: Now you can access, stream, download and share the entire RRP catalog in the palm of your hand on any iOS mobile device (iPhone, iPad and iPod Touch) with our mobile app. Never miss an episode, plus special announcements.
Support The Sponsors: One of the best ways to support the podcast is to support our sponsors. For a complete list of all RRP sponsors and their respective vanity url's and discount codes, visit my Resources page and click "Sponsors".