Podcast: Play in new window | Download | Embed
---

"It's truly a necessity to have a passion as a compass in life."

Hilaree Nelson
---
It's so easy to get comfortable. To accept life as it is. To kick back — and just settle.
Luxury and ease are what we are taught to seek. But it's actually at odds with the vitality and fulfillment most desire. My experience is that life gets interesting when you have the courage, strength and fortitude to step outside your comfort zone, face a little fear and test your limits.
Because extending your boundaries strips away the non-essential, and shows you exactly who you really are.
Fail or succeed, this is where all the magic happens. The growth. And a life fueled by purpose and passion.
Today we explore these themes with North Face athlete Hilaree Nelson, one of the world's most accomplished adventure athletes.
Named one of National Geographic's 2018 Adventurers of the Year, Hilaree specializes in ski-mountaineering — a discipline that involves huge and often technical mountain ascents either on skis or carrying them, then descending said peaks on skis.
Over the course of her storied career, Hilaree has conquered some of the most exotic and treacherous mountain ranges on Earth. Among her many accomplishments:
the first woman to climb both Everest and its 8,000-meter neighbor, Lhotse, in a 24-hour period
the first person to ski down all five of the Mongolian Altai's "Holy Peaks"
skied from the Himalayan summit of Cho Oyu in Tibet
summited peaks and volcanoes in remote locations across Russia, Mongolia, Pakistan, Bolivia, Argentina, Lebanon & Tibet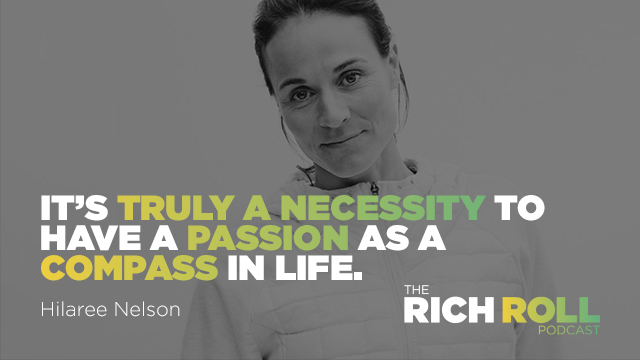 I first came across Hilaree by way of Down To Nothing, a stunning documentary by Renan Ozturk that chronicles a 2014 National Geographic expedition to be the first to ascend the summit of Hkakabo Razi in Myanmar to determine if it is indeed Southeast Asia's highest point. It's a gorgeous and gripping glimpse of Hilaree's skill and tenacity in the face of a uniquely extraordinary challenge.
This is her story.
It's an incredible conversation about fear, risk resilience, adventure and potential. It's about balancing the pull of adventure against her responsibilities as a single mom to two boys. It's about the allure of the outdoors.
But mostly, this is an exchange about the virtues of placing yourself outside that comfort zone – and what that can teach us about potential. The preciousness of life. And what it means to be truly alive.
Hilaree is a badass. It's a pleasure to share her experience. And I sincerely hope it inspires you to seek more adventure in your life.
For the visually inclined, you can watch the conversation on YouTube at: https://youtu.be/hIec2i7jDFA
If you are enjoying the video versions of the show, do me a favor and subscribe!
Peace + Plants,

SHOW NOTES
Watch Down To Nothing  directed by Renan Ozturk
Background, Context & Reference
Notable People Discussed In Today's Podcast
Related Podcasts You Might Enjoy
Thanks to Jason Camiolo for production, audio engineering, interstitial music and show notes and Blake Curtis for graphics. Theme music by Ana Leimma.
*Disclosure: Books and products denoted with an asterisk are hyperlinked to an affiliate program. We are a participant in the Amazon Services LLC Associates Program, an affiliate advertising program designed to provide a means for us to earn fees by linking to Amazon.com and affiliated sites.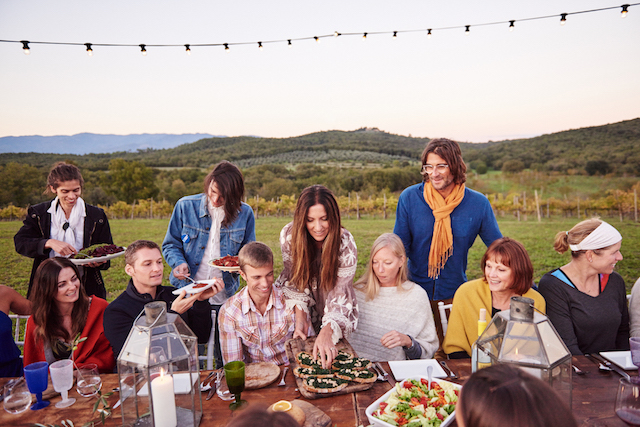 The Plantpower Way: Italia is now available — pick up your copy today!
HOW CAN I SUPPORT THE PODCAST?
Tell Your Friends & Share Online!
Subscribe & Review:  iTunes | Stitcher | Soundcloud | TuneIn
Donate: Check out our Patreon account!
Download Our Free App! Now you can access, stream, download and share the entire RRP catalog in the palm of your hand on any iOS mobile device (iPhone, iPad and iPod Touch) with our mobile app. Never miss an episode, plus special announcements, discounts, giveaways. Already downloaded? Awesome. When you have a minute, and it feels right to you, do us a solid and give the app a review in the iTunes Store.
Support The Sponsors: One of the best ways to support the podcast is to support our sponsors. For a complete list of all RRP sponsors and their respective vanity url's and discount codes, visit my Resources page and click "Sponsors".