Podcast: Play in new window | Download | Embed
---
"You are never going to be the same person you were yesterday because there's always something you learned in that workout about yourself, your fitness, your mind, and your nutrition. That's the training process."

Chris Hauth
---
Making his latest appearance in our ongoing Coach's Corner series is none other than Chris Hauth, one of the world's most respected endurance and ultra-endurance coaches.
A sub-9 hour Ironman, Chris (@AIMPCoach) is a former professional triathlete, Age Group Ironman World Champion, and 2-time Olympic Swimmer. In 2006, Chris won the Ironman Coeur D'Alene and went on to be the first American amateur & 4th overall American at the Ironman World Championships in Kona, Hawaii.
When he's not training and racing, Chris hosts the Weekly Word Podcast and runs AIMP Coaching, mentoring a wide spectrum of athletes ranging from elite professionals — including Ironman and Western States top finishers, Ultraman winners and Olympic Trials qualifiers — to first time half-marathoners.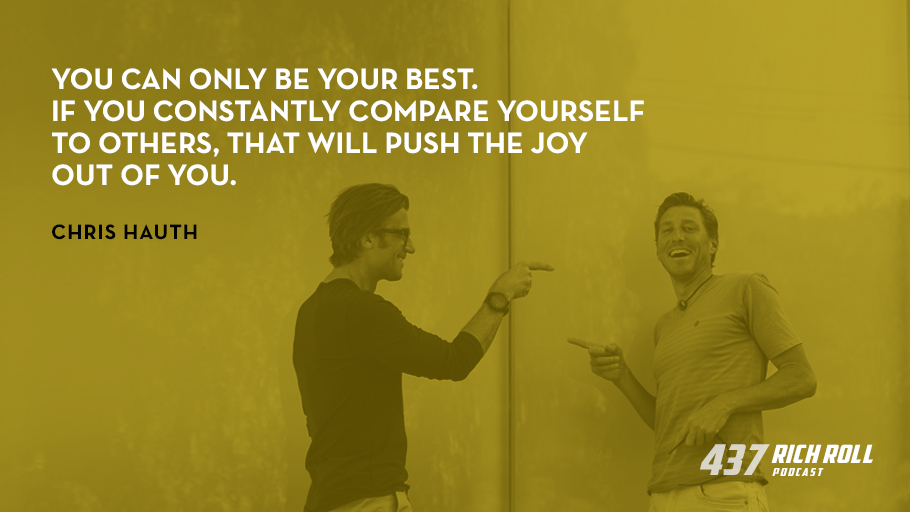 Whether you are an elite athlete or just starting out, Chris knows how to get the best out of athletes the right way. A long-time friend and mentor as much as a coach, I have been under Chris' tutelage since 2008, during which time he deftly guided me through three Ultraman World Championships ('08, '09 & '11), EPIC5 in 2010 and the Ötillö Swimrun World Championships in 2017, an event we raced together as a team.
I could have never achieved the level of athletic success I have enjoyed without Chris' deft counsel, so it is with pleasure that I share more of his wisdom with you today.
As we put the cold winter months behind us, today's conversation focuses on balancing your fitness goals against life's demands as we welcome warmer days. As always, Chris drops knowledge applicable whether you are a professional athlete or a cubicle warrior just looking to improve the quality of your day to day. 
Specific topics discussed include:
optimizing fitness as we transition from winter to spring;
scheduling training in balance with real-life pressures and expectations;
when to hold back & how to avoid doing too much;
experimenting with race nutrition during training;
tips to develop the nuances of swimming technique; and
finding joy in the training process
DK Goals! In addition, my man 'DK' David Kahn joins me for the introduction to talk 2019 goals. Give him a boost at @daviddarrenkahn on twitter with the tags #DKGoals and #DK190.
Final Note: As you will hear early in the episode, I had originally anticipated releasing this episode in mid-March. Due to scheduling it got pushed to late April. So please disregard the audible references to March. Nonetheless, the wisdom is timeless.
For those in the northern hemisphere, Spring is officially here. Whether you've fallen off track or been on top of your game, it's the perfect time to once again check-in with the coach.
I sincerely hope you enjoy the exchange. If you're new to the show, please check out Chris' previous RRP appearances in episodes 21, 256, 297, 309, 313, 329, 377 and 415.
For the visually inclined, you can watch our entire conversation on YouTube here: bit.ly/chrishauth437 and the podcast is now available on Spotify.
Peace + Plants,

Photos courtesy of Tomsaz Jakubowski & Ali Rogers
Listen, Watch & Subscribe
Apple Podcasts | YouTube | Spotify | Stitcher | Google Podcasts
Thanks to this week's sponsors
Brandless: Better stuff, fewer dollars. It's that simple. Shop carefully curated, affordable products shipped directly to your home. Gluten Free. Vegan. Cruelty Free. Non GMO. Tree Free Paper Products. Certified Organic. Go to brandless.com/richroll to get free shipping on orders of $48 or more.
DesignCrowd: Custom graphic, logo and web design from over 550,000 designers around the world. Get the perfect custom design, every time! Visit designcrowd.com/RICHROLL or enter promo code RICHROLL at checkout and receive up to $100 off your design project now!
Squarespace: The easiest way to create a beautiful website, blog, or online store for you and your ideas. Save 10% at checkout when visit squarespace.com/richroll and use the coupon code "RICHROLL" at checkout.
SHOW NOTES
Sign up for Chris' Weekly Word Newsletter full of ultra endurance tidbits, insights, trading tips, nutrition, cool races and more!
Background, Context & Reference:
Related Podcasts You Might Enjoy:
Thanks to Jason Camiolo for production, audio engineering, interstitial music and show notes. Video, editing and graphics by Blake Curtis and Margo Lubin. Theme music by Ana Leimma.
*Disclosure: Books and products denoted with an asterisk are hyperlinked to an affiliate program. We are a participant in the Amazon Services LLC Associates Program, an affiliate advertising program designed to provide a means for us to earn fees by linking to Amazon.com and affiliated sites.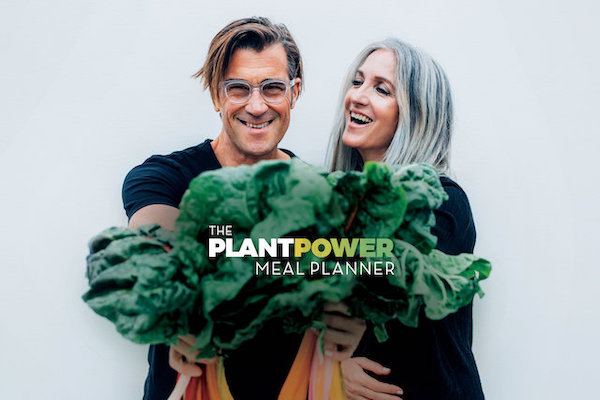 for 1000s of delicious, customized plant-based recipes & so much more, check out our Plantpower Meal Planner
 HOW CAN I SUPPORT THE PODCAST?
Tell Your Friends & Share Online!
Subscribe & Review:  iTunes | Spotify | Stitcher | Soundcloud | Google Podcasts
Donate: Check out our Patreon account
Download Our Free App: Now you can access, stream, download and share the entire RRP catalog in the palm of your hand on any iOS mobile device (iPhone, iPad and iPod Touch) with our mobile app. Never miss an episode, plus special announcements.
Support The Sponsors: One of the best ways to support the podcast is to support our sponsors. For a complete list of all RRP sponsors and their respective vanity url's and discount codes, visit my Resources page and click "Sponsors".