Podcast: Play in new window | Download | Embed
---
"Quitting alcohol isn't just for alcoholics."

Andy Ramage
---
Over the years, I have openly shared my personal journey with alcoholism and that of many guests. A lifeline for the desperate many that struggle in silence, I do this to underscore that there is always hope, no matter how far down you find yourself.
But what if you're not an alcoholic? What if you, like millions of people, occasionally drink just a little too much? Even though it doesn't destroy your life, it leaves you feeling off. You're tired of the hangovers, the lethargy and the low grade depression it provokes. You'd prefer to stop. But because drinking is integral to your social or professional life, opting out seems impossible. What then?
This week's guest faced this very predicament, a relatable scenario for a vast number of people. The only difference? Andy Ramage decided to do something about it.
A former professional footballer (as they say in the UK), a career-ending injury prompted Andy to hang up the cleats and enter the world of finance. Channeling his work ethic, it didn't take long for him to become successful in the traditional sense, co-creating two multimillion-dollar city brokerages.
But doing well in banking 'required' (or so he thought) drinking. Lots of drinking. Long Mad Men style booze-soaked client lunches. Countless happy hours, pub crawls, and cocktail soirées, followed by clubbing and the occasional after party. It's just what you gotta do to play the game.
Andy didn't necessarily have a drinking 'problem'. But the lifestyle left him drained. Listless. And looking for a change.
Bucking the unwritten rules of his professional environment, he decided to to take a break from alcohol and embarked instead on a quest for peak performance and well-being. It stuck. Not only did Andy feel markedly better, his work performance improved. His relationships became more meaningful. He fell back in love with the simple things that brought him joy as a young lad. Slowly, a new world of life opportunities began to emerge.
Transformed, Andy enthusiastically began sharing his experience, challenging friends and colleagues to quit the booze for 28, 90 or even 365-days. What he didn't know was that the friendly contest he concocted among peers would soon explode into a full-blown international movement he ultimately dubbed One Year No Beer.
Today, Andy and his friend Ruari Fairbairns have birthed OYNB into a world-leading behavioral change platform offering instruction and support for a variety of alcohol free challenges. Their companion book, The 28-Day Alcohol-Free Challenge* is a UK bestseller (now available in the U.S.*). To date, their endeavors have inspired over 50,000 people to boot the bottle and invest instead in well-being.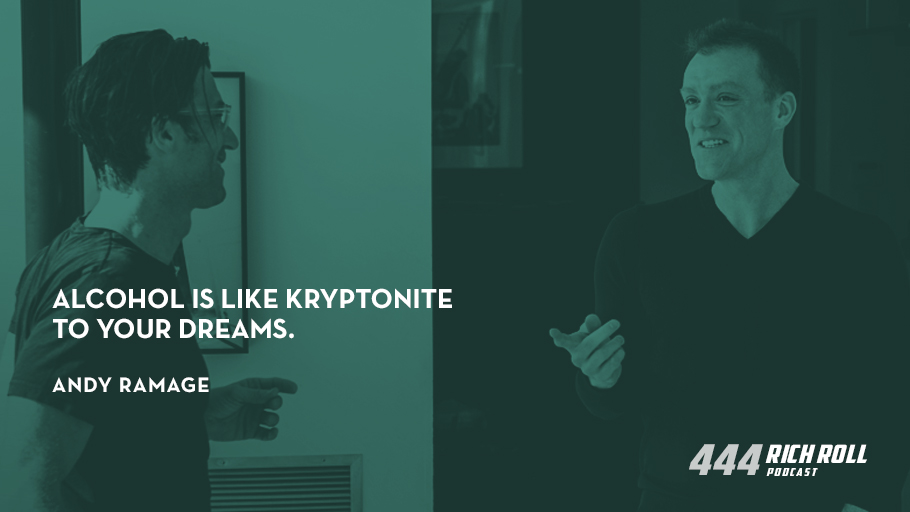 I first met Andy two years ago when he turned up for our Plantpower Ireland retreat. Fast friends from the outset, I've wanted to share his story ever since.
Alcoholism is a self-diagnosed disease. Left untreated, it will progress, ultimately leading you to one of three places: jail, institutions, or death. So if you are a true alcoholic, or a sober member of a certain unnamed 12-step program, Andy's message isn't necessarily aimed at you.
This one is for the average drinker, those a bit closer to 'normal' (whatever that is) on the alcohol spectrum who find themselves abusing the booze from time to time. It's for those who started drinking in their teens and never really stopped. And it's for people who have maintained a slow and steady pace of consumption without any given thought to addiction or the negative side effects of alcohol on a daily basis.
In other words, this conversation is directed at the majority of our society.
Because quitting alcohol isn't just for alcoholics.
OYNB Discount: As a simple thanks for listening, Andy wanted to offer all of you a gift. For 33%** off the OYNB 28, 90 and 365-day alcohol-free challenges, go to oneyearnobeer.com and simply use the code RICHROLL at checkout (on the audio recording I incorrectly indicated 25%. The correct discount is indeed 33%).
Disclosure: I'm a fan of Andy and the work he is doing with OYNB, but I have zero financial involvement with the company. OYNB is not a show sponsor. No, Andy did not pay me to appear on the podcast (I have never accepted money for a guest to appear on the show and never will). Nor am I an affiliate of OYNB. In other words, I get nothing from you using the above-mentioned discount code other than the satisfaction of sharing a product I support.
The visually inclined can watch our entire conversation on YouTube here: bit.ly/andyramage444 (please subscribe!) and the podcast is of course available on Apple Podcasts and Spotify.
Andy's message is powerful. And despite proclaiming himself an introvert, I assure you he's quite the storyteller.
I sincerely hope you enjoy the exchange.
Peace + Plants,

Photos of Andy with Rich courtesy of Ali Rogers
Listen, Watch & Subscribe
Apple Podcasts | YouTube | Spotify | Stitcher | Google Podcasts
Thanks to this week's sponsors
Calm: The #1 App for Meditation and Sleep with 100+ guided meditations covering anxiety, focus, stress, sleep, relationships and more. Plus 7-day and 21-day programs for both beginner and advanced users. For a limited time, my listeners can get 25% off a Calm Premium subscription at Calm.com/richroll. It includes unlimited access to ALL of Calm's amazing content. Get started today!
Quip: Your one stop solution for oral health! Quip starts at just $25 and if you go to: getup.com/congrats right now, you can get your first refill pack for FREE.
Audible: With more than 180,000 audiobooks and spoken-word audio products, you'll find what you're looking for. Rich Roll listeners are entitled to a FREE audiobook and 30-day trial today by signing up at audible.com/richroll or text RICHROLL to 500-500
Background, Context & Reference:
Notable People Discussed:
Related Podcasts You Might Enjoy:
Special thanks to Moby for this week's interstitial track: "A Freak", Jason Camiolo for audio engineering, production and show notes. Video, editing and graphics by Blake Curtis and Margo Lubin. Theme music by Ana Leimma.
*Disclosure: Books and products denoted with an asterisk are hyperlinked to an affiliate program. We are a participant in the Amazon Services LLC Associates Program, an affiliate advertising program designed to provide a means for us to earn fees by linking to Amazon.com and affiliated sites.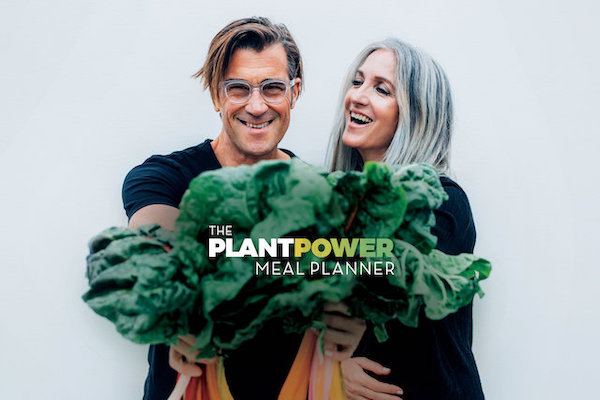 for 1000s of delicious, customized plant-based recipes & so much more, check out our Plantpower Meal Planner
 HOW CAN I SUPPORT THE PODCAST?
Tell Your Friends & Share Online!
Subscribe & Review:  iTunes | Spotify | Stitcher | Soundcloud | Google Podcasts
Donate: Check out our Patreon account
Download Our Free App: Now you can access, stream, download and share the entire RRP catalog in the palm of your hand on any iOS mobile device (iPhone, iPad and iPod Touch) with our mobile app. Never miss an episode, plus special announcements.
Support The Sponsors: One of the best ways to support the podcast is to support our sponsors. For a complete list of all RRP sponsors and their respective vanity url's and discount codes, visit my Resources page and click "Sponsors".