Podcast: Play in new window | Download | Embed
---
"We are, by definition, an ecosystem. The microbiome reveals a more connected biology, radically transforming our approach to medicine, hygiene, diet, and living."

Ara Katz & Raja Dhir
---
Our bodies are comprised of about ten trillion cells. But our microbiome — all the bacteria, viruses, and fungi that live in or on our bodies – outnumber human cells by a factor of 10.
Indeed, we are far more microorganism than human.
Moreover, rapidly developing science reveals the vast extent to which the nature of our personal microbiome drives not only our propensity for disease and digestive health, but also, quite surprisingly, can dictate our mental disposition, cognitive function, and even our specific food cravings.
Today we take a magnifying glass to the mind-blowing netherworld of microbiota to illuminate their implications not just on human health, but the well-being of planet Earth at large.
Our stewards for this fantastic voyage are Ara Katz and Raja Dhir, the co-founders of Seed, a venture backed microbiome company at the pioneering edge of bacteria science.
Ara is a serial entrepreneur and fellow at the MIT Media Lab's Center for Future Storytelling and CCA's DesignMBA program. She was named one of the "50 Most Influential Women in America" by Marie Claire, listed on Business Insider's "Silicon Alley Top 100" and "36 Rockstar Women in NYC Tech", and was recently included in Create + Cultivate's 100 List for STEM.
One of the most knowledgeable people I have ever met when it comes to our rapidly evolving understanding of the microbiome, Raja is a life sciences entrepreneur and a member of the Microbiome Think Tank at Mass General Hospital. He sits on the editorial board for the scientific journal Microbiome as well as the advisory committee for the International Scientific Association for Probiotics and Prebiotics. In addition, he is a director and co-chair of the scientific advisory board for Micropia, a $20MM microbial ecology and education platform as well as the world's first museum dedicated to microbes.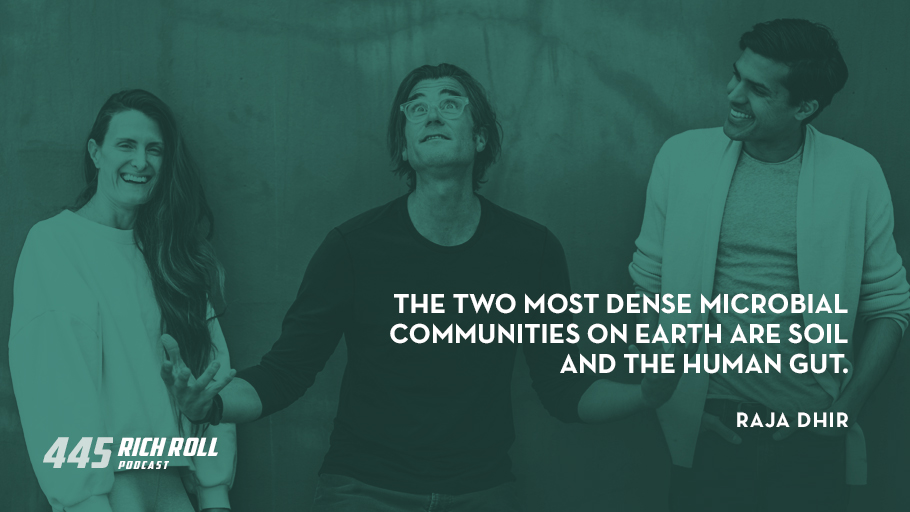 Today we cover it all.
First, we define the microbiome. We discuss the difference between prebiotics and probiotics. And to cut through the consumer confusion fomented by gut health commodification, we separate fact from fiction by examining the difference between an effective priobiotic and the countless food and supplement products simply marketed as such.
Most importantly, we explore what the latest science tells us about the power of microbes to heal our bodies, positively impact childhood development, reinvigorate the quality of our soil and improve the overall ecology of Planet Earth — including some amazing work Ara & Raja are doing with bee populations.
Seed Offer: As a simple thanks for listening, Ara & Raja have a gift for you at seed.com/richroll.
Disclosure: In my opinion, Seed's Daily Synbiotic it is the highest quality probiotic I have tested (which is one of the reasons I wanted to have them on the show). Rigorously evidence-based, I've been using this product for the last several months to great effect. However, I have zero financial involvement with the company. Seed is not a show sponsor. Ara & Raja did not pay me to appear on the podcast. (I have never accepted money for a guest to appear on the show and never will). Nor am I an affiliate of Seed. In other words, I get a big zero from you using the above-mentioned discount code other than the satisfaction of sharing a product I myself enjoy.
The work Ara & Raja are doing at Seed is equal parts fascinating and important. And I think you both enjoy and benefit from this compelling, takeaway-packed exchange.
The visually inclined can watch our entire conversation on YouTube here: bit.ly/araandraja445 (please subscribe!) and the podcast is of course available on Apple Podcasts and Spotify.
Peace + Plants,

Photos courtesy of Brett Morrison
Listen, Watch & Subscribe
Apple Podcasts | YouTube | Spotify | Stitcher | Google Podcasts
Thanks to this week's sponsors
Fully: From the popular Jarvis adjustable standing desks to their every-which-way active office chairs, to their many movement supporting accessories — anti-fatigue mats, treadmill desks and more — Fully is all about helping you bring more movement, energy and joy to your work and life. To get your body moving in your workspace, visit: fully.com/RICHROLL.
Peloton – Discover this cutting-edge indoor cycling bike that brings the studio experience to your home.  Get a great workout at home, anytime you want. Go to onepeloton.com, use the code RICHROLL and get $100 off accessories with your Peloton bike purchase.
On Running: Born in the Swiss Alps, On Running shoes feature the first patented cushioning system which is activated only when you need it – during the landing. To learn more about On go to on-running.com/richroll, pick your favorite shoe or apparel piece, and run in it for 30 days after which you can keep 'em or return 'em for a full refund no questions asked.
Note: One of the best ways to support the podcast is to support the sponsors. For a complete list of all RRP sponsors and their respective vanity url's and discount codes, visit my Resources page and click "Sponsors".
SHOW NOTES
Use code RICHROLL at seed.com/richroll for 20% off your first month of the Daily Synbiotic.
Background, Context & Reference:
Notable People Discussed:
Related Podcasts You Might Enjoy:
Thanks to Jason Camiolo for production, audio engineering, interstitial music and show notes; Margo Lubin and Blake Curtis for video, editing and graphics. Theme music by Ana Leimma.
*Disclosure: Books and products denoted with an asterisk are hyperlinked to an affiliate program. We are a participant in the Amazon Services LLC Associates Program, an affiliate advertising program designed to provide a means for us to earn fees by linking to Amazon.com and affiliated sites.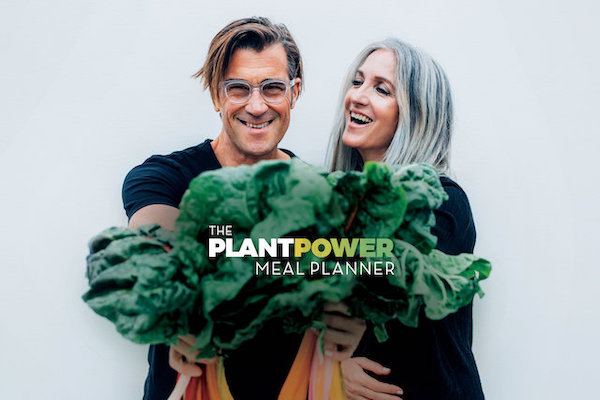 for 1000s of delicious, customized plant-based recipes & so much more, check out our Plantpower Meal Planner
 HOW CAN I SUPPORT THE PODCAST?
Tell Your Friends & Share Online!
Subscribe & Review:  iTunes | Spotify | Stitcher | Soundcloud | Google Podcasts
Donate: Check out our Patreon account
Download Our Free App: Now you can access, stream, download and share the entire RRP catalog in the palm of your hand on any iOS mobile device (iPhone, iPad and iPod Touch) with our mobile app. Never miss an episode, plus special announcements.
Support The Sponsors: One of the best ways to support the podcast is to support our sponsors. For a complete list of all RRP sponsors and their respective vanity url's and discount codes, visit my Resources page and click "Sponsors".