Podcast: Play in new window | Download | Embed
---
"The opposite of addiction isn't sobriety. It's connection."

Johann Hari
---
Why are we seeing unprecedented rates of depressions? What's behind our current opioid epidemic? And what can be done about it?
Journalist and author Johann Hari suggests that everything we think we know about addiction and depression is wrong.
Johann has written for The New York Times, The Los Angeles Times, and many other outlets. He was named 'Newspaper Journalist of the Year' by Amnesty International UK and his TED Talk, aptly titled  "Everything You Think You Know About Addiction Is Wrong", was viral hit, with over 25 million views.
Pertinent to today's discussion, Johann is the author of Chasing The Scream*, which chronicles his 3-year investigation and research into the war on drugs and the nature of addiction. And his more recent book, Lost Connections* is a compelling deep dive into the nature of depression, its underlying causes and unexpected solutions.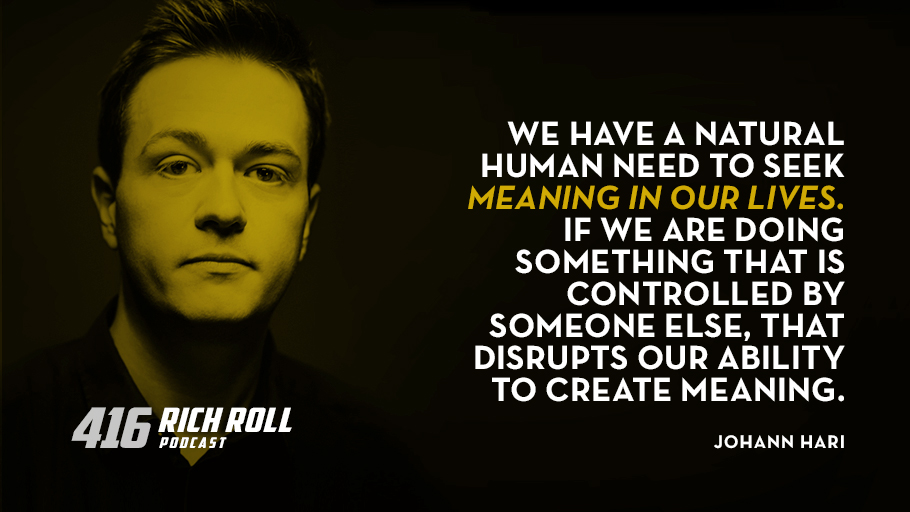 As many of you know, addiction and mental health are subjects of great personal importance. Better understanding that nature of these conditions is the motivating force behind this conversation, which is is everything I hoped it would be.
This is an incredibly powerful, educational — and at times controversial — exploration into what drives these malignancies, why they are so difficult to overcome, and how a new approach can plot a more hopeful and solution-based course forward.
Many see Johann's ideas as radical. And although I don't entirely agree with everything Johann prescribes, there is great wisdom in much of his findings.
If you suffer from addiction or depression, this is a must listen. If you don't, chances are someone you care for does. This conversation can provide the insight and tools for better understanding the struggle — because mental health truly impacts everyone.
For the visually inclined, you can watch our entire conversation on YouTube at bit.ly/johannhari416 and the podcast is now available on Spotify.
Peace + Plants,

Portrait of Johann courtesy of Simon Emmett
Listen, Watch & Subscribe
Apple Podcasts | YouTube | Spotify | Stitcher | Google Podcasts
Thanks to this week's sponsors
Postmates: Food, drinks, groceries & more available for delivery or pickup, anytime and anywhere. Get $100 of free delivery credit for your first 7 days. To start your free deliveries, download the app today and use the code "RICHROLL". Visit: www.postmates.com
On Running: Born in the Swiss Alps, On Running shoes feature the first patented cushioning system which is activated only when you need it – during the landing. To learn more about On go to on-running.com/richroll.
STRAVA: The social media platform for athletes. For a limited time, Strava is offering Rich Roll Podcast listeners a chance to try their Summit features for FREE. Go to www.strava.com/summit and enter the code RichRoll at checkout.
SHOW NOTES
Check out Johann's latest book: Lost Connections: Uncovering the Real Causes of Depression – and the Unexpected Solutions*
Background, Context & Reference:
Notable People Discussed in today's podcast:
Dr. Gabor Maté: physician, specializes in neurology, psychiatry, psychology, treatment of addiction and podcast guest
Dan Buettner: National Geographic Fellow, Blue Zones founder, NY Times bestselling author of The Blue Zones Solution* and (2x) podcast guest
Yuval Noah Harari: historian, lecturer, author Sapiens: A Brief History of Humankind *, Homo Deus: A Brief History of Tomorrow*, 21 Lessons for the 21st Century* and podcast guest
Dr. Joanne Cacciatore: professor, traumatic grief counselor, researcher, vegan, author of Bearing the Unbearable: Love, Loss, and the Heartbreaking Path of Grief*

Bruce K. Alexander

: author, psychologist and professor emeritus who taught and conducted research on the psychology of addiction at Simon Fraser University since 1970

John Cacioppo

: neuroscientist, was the Tiffany and Margaret Blake Distinguished Service Professor at the University of Chicago with an expertise in loneliness

Jiddu Krishnamurti

: was an Indian philosopher, speaker and writer. In his early life he was groomed to be the new World Teacher but later rejected this mantle and withdrew from the Theosophy organization behind it

Tim Kasser: psychologist and author known for his work on materialism and well-being
Sir Michael Marmot: author, Professor of Epidemiology and Public Health at University College London

Hilarie Cash, Ph.D

: author, speaker, teacher and founding member of

reSTART

treatment for problematic Internet use, video game addiction, VR, and distracting texting, social media and gaming use

Peter Gray Ph.D

: author, researcher and scholar who is a research professor of psychology at Boston College

Dr. Vincent Felitti

: renowned physician and researcher and one of the world's foremost experts on childhood trauma

Aaron Beck

: author, psychiatrist who is professor emeritus in the department of psychiatry at the University of Pennsylvania. He is regarded as the father of cognitive therapy, and his pioneering theories are widely used in the treatment of clinical depression

Brett Q. Ford

: assistant professor in the psychology department at the University of Toronto and the director of the Affective Science & Health Laboratory
Related Podcasts You Might Enjoy:
Thanks to Jason Camiolo for production, audio engineering, interstitial music. Video, editing and graphics by Blake Curtis and Margo Lubin. Theme music by Ana Leimma.
*Disclosure: Books and products denoted with an asterisk are hyperlinked to an affiliate program. We are a participant in the Amazon Services LLC Associates Program, an affiliate advertising program designed to provide a means for us to earn fees by linking to Amazon.com and affiliated sites.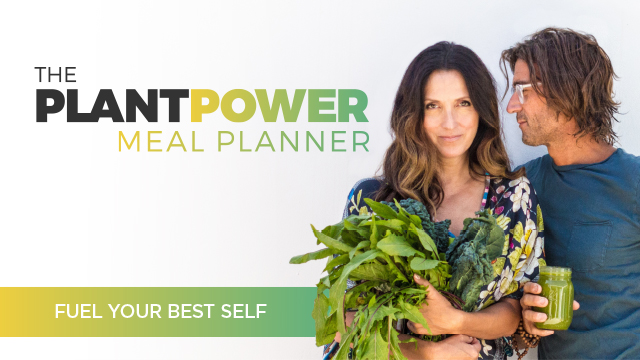 HOW CAN I SUPPORT THE PODCAST?
Tell Your Friends & Share Online!
Subscribe & Review:  iTunes | Spotify | Stitcher | Soundcloud | Google Podcasts
Donate: Check out our Patreon account
Download Our Free App: Now you can access, stream, download and share the entire RRP catalog in the palm of your hand on any iOS mobile device (iPhone, iPad and iPod Touch) with our mobile app. Never miss an episode, plus special announcements.
Support The Sponsors: One of the best ways to support the podcast is to support our sponsors. For a complete list of all RRP sponsors and their respective vanity url's and discount codes, visit my Resources page and click "Sponsors".