Podcast: Play in new window | Download | Embed
---

"True behavior change is really identity change."

James Clear
---
What stands in the way of becoming the person you aspire to be?
Maybe it's circumstances. Access or opportunity. For many its bad habits, exacerbated by the unsuccessful war waged to replace them with good habits — a rinse and repeat process that generally leads to failure and discouragement.
Why is it so hard to overcome negative patterns?
Today's guest contends the problem isn't you. The problem is your system.
Evolving from stuck and unsatisfied into the person you wish to become is equal parts art and science. Science helps explain the root causes of our behaviors and how to modify them. But the application of said principles into practice is very much an art.
Today we explore the often misunderstood terrain of behavior change with author James Clear, a man who has spent the better part of his career attempting to understand and master the art and science of human habit formation and decision-making,
A regular speaker at Fortune 500 companies, James' work is used by teams in the NFL, NBA, and MLB. He has been featured in the New York Times, Entrepreneur, Time, and on CBS This Morning. His website jamesclear.com receives millions of visitors each month. Hundreds of thousands subscribe to his popular e-mail newsletter. And over 10,000 leaders, managers, coaches, and teachers have built better habits in life and work via his Habits Academy online program.
James recently penned Atomic Habits, a New York Times bestselling deep dive into evidence-based self-improvement. A comprehensive primer on what actually works when it comes to behavior change, it zeroes in on the transformative power of making small changes. Packed with implementable takeaways (including many strategies I have myself employed with great success), it's a must read for anyone looking to take their life to the next level.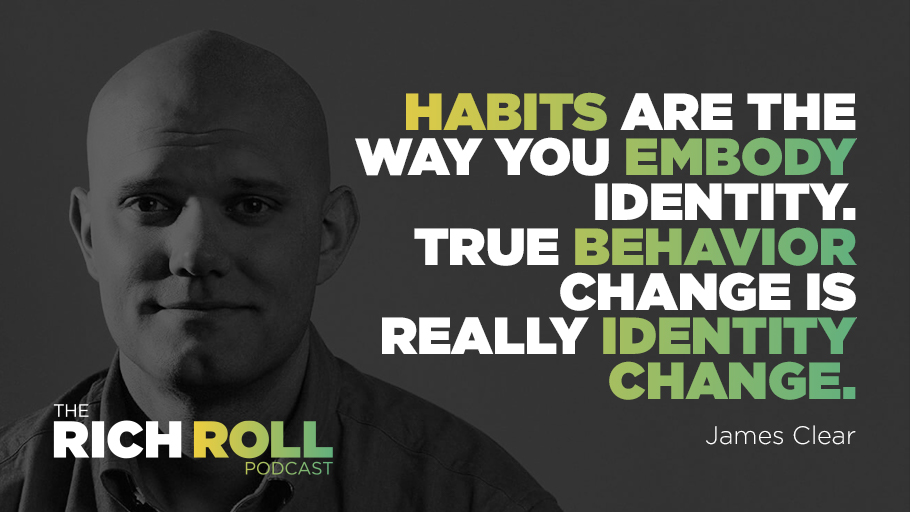 This is a highly practical conversation that explores the psychology and neuroscience behind behavior change.
Specific topics include the problem with goals. We discuss the relationship between overly ambitious goals and failure — why most people make the mistake of optimizing for the finish line when we should instead focus on getting to the starting line.
James explains why establishing systems are critical; and why focus should be placed on practice over performance.
We also cover why it's important to move beyond temporal, emotional drivers like motivation into practical action. Why you're more likely to act yourself into feeling rather than feel yourself into action.
Or, as I like to say, mood follows action.
My biggest takeaway from this exchange is James' compelling dissertation on why we are best served by concentrating on identity. In other words, long-term results are best derived not from achieving the goals we set for ourselves, but instead by slowly adopting and inhabiting the daily practices and characteristics of the person we aspire to become.
Powerful and potentially game-changing, this conversation will reframe how you contemplate and act upon your ambitions. So break out the pen and paper and please enjoy
Peace + Plants,

Listen, Watch & Subscribe
Apple Podcasts | YouTube | Spotify | Stitcher | Google Podcasts
Thanks to this week's sponsors
StrideHealth: The first health insurance recommendation engine tuned & tailored to the life of the individual. Find the perfect health plan for you—go to stridehealth.com/richroll and save over $400 for the year. It's easy coverage in 10 minutes or less, built just for people like us.
Calm: The #1 App for Meditation and Sleep with 100+ guided meditations covering anxiety, focus, stress, sleep, relationships and more. Plus 7-day and 21-day programs for both beginner and advanced users. For a limited time, my listeners can get 25% off a Calm Premium subscription at Calm.com/richroll. It includes unlimited access to ALL of Calm's amazing content. Get started today!
Health IQ: A new paradigm insurance company that helps health conscious people get special rates on term life insurance. Go to healthiq.com/ROLL to support the show and learn more.
SHOW NOTES
Check out James' book: Atomic Habits: An Easy & Proven Way to Build Good Habits & Break Bad Ones*
Background, Context & Reference
Notable People Discussed
Dr. Gabor Maté: physician, specializes in neurology, psychiatry, psychology, treatment of addiction and podcast guest
Tim Ferriss:  podcaster, public speaker, entrepreneur, multiple NYT bestselling author and podcast guest
Alex Honnold: professional free solo rock climber in Free Solo: The Movie & podcast guest

Michael Phelps:

 Most decorated Olympian of all time, with a total of 28 medals

B.F. Skinner: was an American psychologist, behaviorist, author, inventor, and social philosopher

Atul Gawande

: surgeon, writer, and public health researcher. He practices general and endocrine surgery at Brigham and Women's Hospital in Boston, Massachusetts

Alain de Botton

: philosopher and author. His books discuss various contemporary subjects and themes, emphasizing philosophy's relevance to everyday life. He published

Essays in Love

*, which went on to sell two million copies

Victor Hugo: French poet, novelist, and dramatist of the Romantic movement, considered to be one of the greatest and best-known French writers. Outside of France, his most famous works are the novels

Les Misérables

*, 1862, and

The Hunchback of Notre-Dame

*, 1831
Related Podcasts You Might Enjoy
Thanks to Jason Camiolo for production, audio engineering, interstitial music and show notes; Margo Lubin and Blake Curtis for video, editing and graphics. Portraits by Reece Robinson. Theme music by Ana Leimma.
*Disclosure: Books and products denoted with an asterisk are hyperlinked to an affiliate program. We are a participant in the Amazon Services LLC Associates Program, an affiliate advertising program designed to provide a means for us to earn fees by linking to Amazon.com and affiliated sites.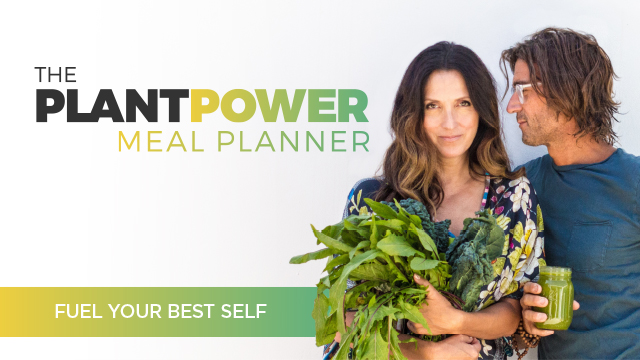 Check out The Plantpower Meal Planner — 1000's of recipes at your fingertips!
HOW CAN I SUPPORT THE PODCAST?
Tell Your Friends & Share Online!
Subscribe & Review:  iTunes | Stitcher | Soundcloud | GooglePlay
Donate: Check out our Patreon account!
Download Our Free App! Now you can access, stream, download and share the entire RRP catalog in the palm of your hand on any iOS mobile device (iPhone, iPad and iPod Touch) with our mobile app. Never miss an episode, plus special announcements, discounts, giveaways. Already downloaded? Awesome. When you have a minute, and it feels right to you, do us a solid and give the app a review in the iTunes Store.
Support The Sponsors: One of the best ways to support the podcast is to support our sponsors. For a complete list of all RRP sponsors and their respective vanity url's and discount codes, visit my Resources page and click "Sponsors".