Podcast: Play in new window | Download | Embed
---
"Human existence is but the blink of an eye. It doesn't take much research to think about how we evolved and why we evolve the way that we do."

Dr. Sanjay Gupta
---
Western medicine is extraordinary. Over the last several decades, scientific advances in the diagnosis and treatment of previously thought incurable diseases has utterly transformed how we live.
But with these breakthroughs comes an arrogance — a hubris that modalities outside the very narrow rubric of our dominant paradigm are without value — archaic, outdated legacies of less developed cultures.
But is this always the case? Or do lessons remain to be learned by taking a critical but objective look at how other societies approach health and well-being?
This question nagged at Sanjay Gupta, MD. So he decided to find answers for himself.
For those unfamiliar, Sanjay is the associate chief of neurosurgery at Atlanta's Grady Memorial Hospital and assistant professor of neurosurgery at the Emory University School of Medicine. But most people know him as the multiple Emmy-award winning chief medical correspondent for CNN. In his tenure as a journalist he has spent decades covering everything from the 2003 invasion of Iraq to the Haiti earthquake in 2010, where he performed surgery on a 12-year-old girl earthquake victim along with Henri Ford and two U.S. Navy doctors.
If that's not enough, this dad, husband, and novelist was named among "The Sexiest Man Alive" by People magazine and in 2009 was selected for the position of Surgeon General by President Barack Obama — a job he declined.
To answer the aforementioned question, Sanjay spent the last year traveling the world, finding where people live longer, happier and more functional lives than anywhere else on the planet. The result of his quest is the recently-aired CNN Original Series Chasing Life — must-see TV if you haven't caught it already.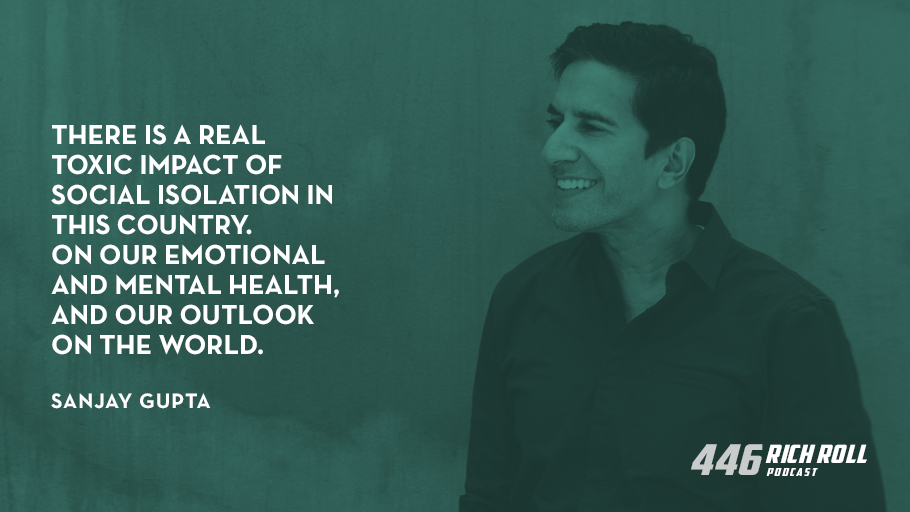 Today we cover his origin story and incredible career. We discuss the responsibility of journalism in the era of alternative facts — and the role storytelling has played in his personal brand of reporting.
We talk about his time in the White House, what it's like covering overseas conflict zones overseas, and how he manages his work- life balance.
In addition, we canvass the current state of health care in America, what he learned about health, happiness and longevity in the course of producing Chasing Life, and the not to be overstated incredible impact Sanjay has had on my own life.
Over the years Sanjay has become a good friend, as well as a mentor to me. He is someone I have wanted to get on the show from day one. I love this guy, and I'm delighted to help share his story with you today.
The visually inclined can watch our entire conversation on YouTube here: bit.ly/sanjaygupta446 (please subscribe!) and the podcast is of course available on Apple Podcasts and Spotify.
Peace + Plants,

Photos of Sanjay with Rich courtesy of Ali Rogers
Listen, Watch & Subscribe
Apple Podcasts | YouTube | Spotify | Stitcher | Google Podcasts
Thanks to this week's sponsors
Jaybird: Premium sound Bluetooth headphones, perfect for athletes, runners, & fitness fanatics! Go to jaybirdSPORT.com and use the promo code RICHROLL to receive 20% off of a pair of the just released RUN XT true wireless headphones (limit one pair per customer) and free shipping through the end of June.
Harrys.com: A superior shave at an affordable price. Visit harrys.com/ROLL to redeem your Free Trial Set, which comes with a razor, five-blade cartridge, shaving gel, and post shave gel. All you pay is shipping.
Athletic Greens: 75 Wholefood Sourced Ingredients, 5 Key Areas of Health, 10 years in development. The Delicious Daily Habit That Sets You Up For A Healthy Future. Healthy Daily Supplement. Invest In Your Health. No Compromises. Go to: athleticgreens.com/richroll and claim your special offer today: 20 FREE travel packs valued at $79 with your first purchase.
Books By Sanjay Gupta:
Notable People Discussed:
Rebecca Olson Gupta: family law attorney, wife of Sanjay Gupta
Dan Harris: journalist, ABC News correspondent, Nightline anchor, author of 10% Happier* and (2x) podcast guest
Valter Longo, PhD: Professor in Gerontology & Biological Science, Director of the USC Longevity Institute and podcast guest
Roni Selig: executive producer for Dr. Sanjay Gupta at CNN

Ben Tinker

: supervising producer for CNN Health, working primarily with CNN Chief Medical Correspondent Dr. Sanjay Gupta

Tom Johnson

: journalist and media executive, best known for serving as president of CNN during the 1990s and, before that, as publisher of the Los Angeles Times newspaper

Erik Erikson

: was a German-American developmental psychologist and psychoanalyst known for his theory on psychological development of human beings. He may be most famous for coining the phrase 'identity crisis'
Related Podcasts You Might Enjoy:
Thanks to Jason Camiolo for production, audio engineering, interstitial music and show notes; Margo Lubin and Blake Curtis for video, editing and graphics. Theme music by Ana Leimma.
*Disclosure: Books and products denoted with an asterisk are hyperlinked to an affiliate program. We are a participant in the Amazon Services LLC Associates Program, an affiliate advertising program designed to provide a means for us to earn fees by linking to Amazon.com and affiliated sites.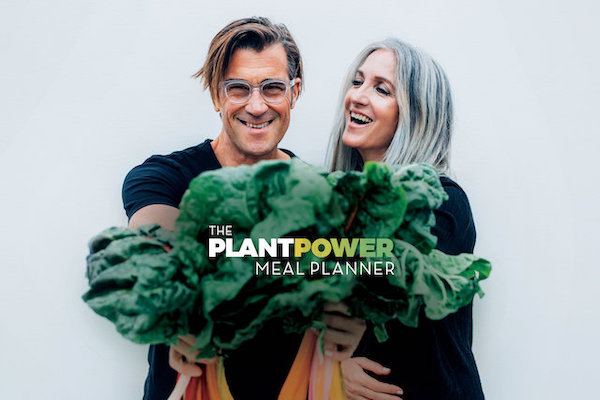 for 1000s of delicious, customized plant-based recipes & so much more, check out our Plantpower Meal Planner
 HOW CAN I SUPPORT THE PODCAST?
Tell Your Friends & Share Online!
Subscribe & Review:  iTunes | Spotify | Stitcher | Soundcloud | Google Podcasts
Donate: Check out our Patreon account
Download Our Free App: Now you can access, stream, download and share the entire RRP catalog in the palm of your hand on any iOS mobile device (iPhone, iPad and iPod Touch) with our mobile app. Never miss an episode, plus special announcements.
Support The Sponsors: One of the best ways to support the podcast is to support our sponsors. For a complete list of all RRP sponsors and their respective vanity url's and discount codes, visit my Resources page and click "Sponsors".