Podcast: Play in new window | Download | Embed
---
"Simply put, humans are not wired to be constantly wired."

Cal Newport
---
It's become increasingly harder to just put the phone down. Because the latest apps and digital platforms are specifically designed to addict, we have become slaves to their irresistible allure.
Our precious attention is being hijacked. The ability to focus — to concentrate on that which is most meaningful — simply cannot compete with the magnetic pull of our Instagram feed. No longer need anyone ever be bored. Alone with one's thoughts. Or simply present with one's self. 
The result is a global epidemic of distraction. A fomenting of loneliness and isolation. And a degradation of our humanity.
The solution isn't Ludditism. Instead it's agency. We need not be victims of technology. We have the power to liberate ourselves from the tether of digital dependency. And the freedom it creates isn't just the salve to what ails us, it's the gateway to that which we seek most. Meaning. True human connection. And a reconnection with our innate humanity.
Indeed, there is no substitute for real relationships. Boredom is useful. And focus is the new superpower.
Cal Newport is someone who has spent a lot of time thinking deeply about these issues.
An associate professor of computer science at Georgetown University, Cal is the author of six books, many of which focus on the impact of technology on society. The primary focus of today's conversation is rooted in his latest New York Times bestseller, Digital Minimalism: Choosing a Focused Life in a Noisy World*.
Cal's work has been published in over 20 languages. He is a frequent guest on NPR and has been featured in many major publications, including the New York Times, Wall Street Journal, New Yorker, Washington Post, and Economist.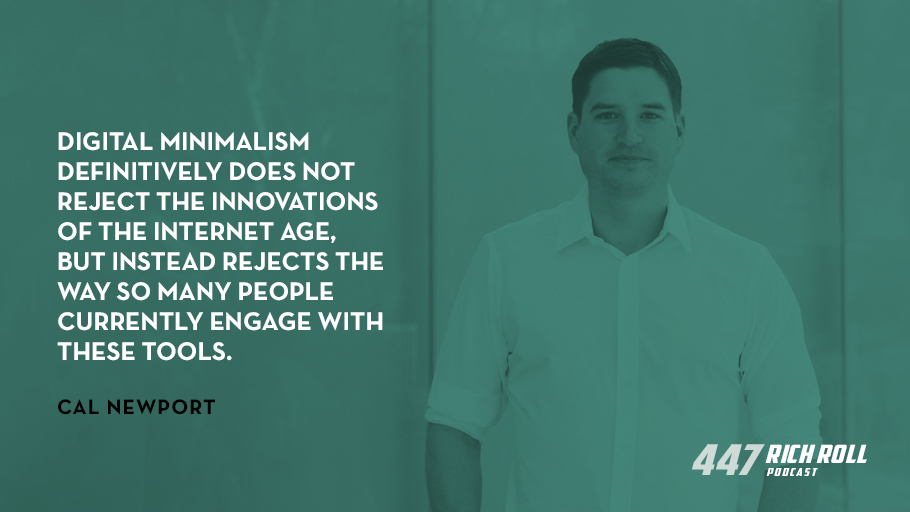 Regular listeners know I have a penchant for dropping Cal's name with regularity. I became acquainted with his work in early 2016 by way of his seminal book, Deep Work: Rules for Focused Success in A Distracted World* — pages that profoundly impacted how I think about and apply my attention. We struck up an e-mail friendship. And I've been trying to track him down for the podcast ever since.
People often ask me which books have influenced me the most. The aforementioned two rank close to the top — manifestos of great practical import for our modern age. Similarly, I estimate that this episode rates among the most consequential conversations I've had in the 6+ year history of this podcast. Packed with practical, actionable steps, Cal's message will empower you to free up precious time. Declutter your mind. Connect you more deeply to the work and relationships you care most about. And profoundly improve the quality of your professional and personal lives.
It was an absolute pleasure to spend time with Cal. I sincerely hope you not only enjoy the listen, but heed his message, and put his advice into action.
The visually inclined can watch our entire conversation on YouTube here: bit.ly/calnewport447 (please subscribe!) and the podcast is of course available on Apple Podcasts and Spotify.
Peace + Plants,

Photos courtesy of Ali Rogers
Listen, Watch & Subscribe
Apple Podcasts | YouTube | Spotify | Stitcher | Google Podcasts
Thanks to this week's sponsors
Squarespace: The easiest way to create a beautiful website, blog, or online store for you and your ideas. Save 10% at checkout when visit squarespace.com/richroll and use the coupon code "RICHROLL" at checkout.
DesignCrowd: Custom graphic, logo and web design from over 550,000 designers around the world. Get the perfect custom design, every time! Visit designcrowd.com/RICHROLL or enter promo code RICHROLL at checkout and receive up to $100 off your design project now!
Audible: With more than 180,000 audiobooks and spoken-word audio products, you'll find what you're looking for. Rich Roll listeners are entitled to a FREE audiobook and 30-day trial today by signing up at audible.com/richroll or text RICHROLL to 500-500
Books By Cal Newport:
Notable People Discussed:
Related Podcasts You Might Enjoy:
Thanks to Jason Camiolo for production, audio engineering, interstitial music and show notes; Margo Lubin and Blake Curtis for video, editing and graphics. Theme music by Ana Leimma.
*Disclosure: Books and products denoted with an asterisk are hyperlinked to an affiliate program. We are a participant in the Amazon Services LLC Associates Program, an affiliate advertising program designed to provide a means for us to earn fees by linking to Amazon.com and affiliated sites.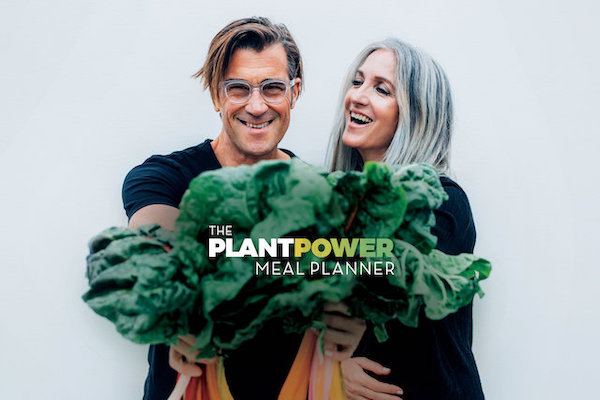 for 1000s of delicious, customized plant-based recipes & so much more, check out our Plantpower Meal Planner
 HOW CAN I SUPPORT THE PODCAST?
Tell Your Friends & Share Online!
Subscribe & Review:  iTunes | Spotify | Stitcher | Soundcloud | Google Podcasts
Donate: Check out our Patreon account
Download Our Free App: Now you can access, stream, download and share the entire RRP catalog in the palm of your hand on any iOS mobile device (iPhone, iPad and iPod Touch) with our mobile app. Never miss an episode, plus special announcements.
Support The Sponsors: One of the best ways to support the podcast is to support our sponsors. For a complete list of all RRP sponsors and their respective vanity url's and discount codes, visit my Resources page and click "Sponsors".