Podcast: Play in new window | Download | Embed
---
"It's not just about living longer, it's about feeling better and improving the quality of life."

Dr. Dean Ornish
---
Today we explore what it truly means to live healthy and well. It's obvious that diet and exercise play a crucial role in this equation. Of course, mental health is key. And we're waking up to the importance of meditation and mindfulness. But what about spirituality? What role do connection, relationships and love play in the wellness equation? And how important is purpose?
In truth, attention to all such factors is crucial. Because they are indeed connected. Interdependent. And absolutely necessary to live your best life.
Our guides for this discussion are Dean Ornish, MD & Anne Ornish — the world-renown, pioneering power couple of lifestyle medicine.
An early advocate and practitioner of preventive medicine long before it was trendy, Dr. Ornish is an absolute legend in the plant-based nutrition movement for his groundbreaking work in the holistic prevention and reversal of chronic lifestyle diseases such as atherosclerosis, America's #1 killer.
Perhaps best known as the doctor who assisted President Clinton post heart procedure, Dean was trained in internal medicine at the Baylor College of Medicine, Harvard Medical School, and the prestigious Massachusetts General Hospital. He is currently a Clinical Professor of Medicine at the University of California, San Francisco and the president and founder of the nonprofit Preventive Medicine Research Institute in Sausalito.
The author of six best-selling books, Dean was recognized as a "Time 100 Innovator"; by Life magazine as "one of the 50 most influential members of his generation"; by People as "one of the most interesting people of the year"; and by Forbes as "one of the world's seven most powerful teachers.
Highly trained and experienced in lifestyle medicine, yoga therapy, mobile applications and web design, Anne Ornish is extraordinary in her own right. The creator behind Ornish Lifestyle Medicine's digital platform, Anne is the powerhouse behind a new paradigm for health care by way of a groundbreaking program that trains health care professionals to support healthy lifestyle progression, better clinical outcomes, larger cost savings, and better adherence than ever before documented.
Together they have co-authored a fantastic new book entitled, Undo It!: How Simple Lifestyle Changes Can Reverse Most Chronic Diseases* — a comprehensive and scientifically proven plan to help you prevent and reverse everything from cancer and diabetes to heart disease, weight gain, and even the aging process itself. A must read, it bookstores everywhere January 8 and is currently available now for pre-order now*.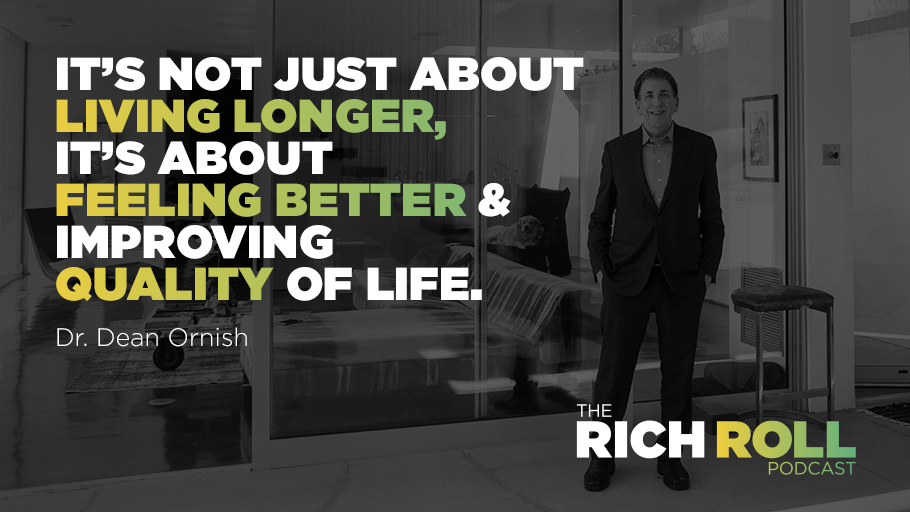 Given Dean and Anne's background, it would be fair to suspect that today's conversation would be monopolized by diet. Of course we cover nutrition, including the scientific, peer reviewed research supporting the benefits of a plant-based lifestyle and how it measures up against other popular diet and nutrition protocols. But this exchange is also about the myriad of other crucial (and often overlooked or under-appreciated) factors imperative to consider in our personal health, wellness and longevity equation.
We discuss the destructive role of stress and anxiety on the immune system. We go deep into mental health, our epidemic of depression and the curative impact of mindfulness and meditation. We explore the role of connection, meaningful relationships, intimacy and love on disease prevention. And we stress the importance of finding purpose as crucial to living truly well.
But more than anything, this is a conversation not just about how to live well and long, but the why behind that desire.
I've had the good fortune of hosting many a medical luminary on this show. But Dean Ornish stands above as the one doctor I've wanted to connect with ever since I began my journey. It took twelve years, but here we are. My hope is that his work will profoundly impact how you think, live, eat and breathe as we usher in 2019.
Peace + Plants,

Listen, Watch & Subscribe
Apple Podcasts | YouTube | Spotify | Stitcher | Google Podcasts
Thanks to this week's sponsors
Outerknown: Founded by pro surfer Kelly Slater, Outerknown is "For the people and the Planet" — high quality, environmentally sustainable clothes that fit great and are made to endure. Visit: Outerknown.com today and enter promo code RICHROLL at checkout to receive 25% OFF your full price order.
Peloton – Discover this cutting-edge indoor cycling bike that brings the studio experience to your home.  Get a great workout at home, anytime you want. Go to onepeloton.com, use the code RICHROLL and get $100 off accessories with your Peloton bike purchase.
Fully: From the popular Jarvis adjustable standing desks to their every-which-way active office chairs, to their many movement supporting accessories — anti-fatigue mats, treadmill desks and more — Fully is all about helping you bring more movement, energy and joy to your work and life. To get your body moving in your workspace, visit: fully.com/RICHROLL
*Disclosure: Books and products denoted with an asterisk are hyperlinked to an affiliate program. We are a participant in the Amazon Services LLC Associates Program, an affiliate advertising program designed to provide a means for us to earn fees by linking to Amazon.com and affiliated sites.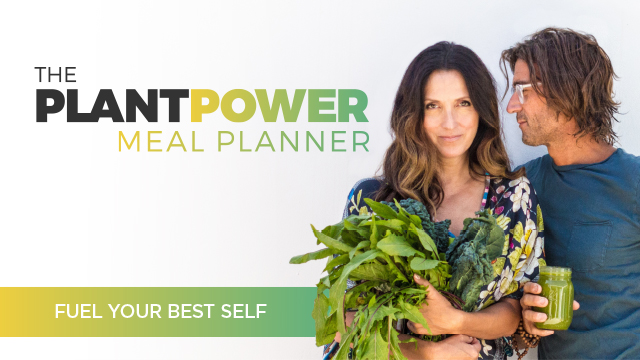 Check out The Plantpower Meal Planner — 1000's of recipes at your fingertips!
HOW CAN I SUPPORT THE PODCAST?
Tell Your Friends & Share Online!
Subscribe & Review:  iTunes | Stitcher | Soundcloud | GooglePlay
Donate: Check out our Patreon account!
Download Our Free App! Now you can access, stream, download and share the entire RRP catalog in the palm of your hand on any iOS mobile device (iPhone, iPad and iPod Touch) with our mobile app. Never miss an episode, plus special announcements, discounts, giveaways. Already downloaded? Awesome. When you have a minute, and it feels right to you, do us a solid and give the app a review in the iTunes Store.
Support The Sponsors: One of the best ways to support the podcast is to support our sponsors. For a complete list of all RRP sponsors and their respective vanity url's and discount codes, visit my Resources page and click "Sponsors".