Podcast: Play in new window | Download | Embed
---
"You find the most honest version of yourself in complete exhaustion."

Ross Edgley
---
To be certain, we face great challenges — global climate change, political divisiveness, mass shootings, social & economic disparity, chronic disease, addiction, racism, misogyny – the list goes on.
It's easy to fall into despair. And yet there is hope. Because heroes walk among us. Look closely and you will find no shortage of unsung angels diligently working anonymously behind the scenes to solve our collective crises. And literal superheroes who remind us that the human spirit knows no boundaries.
I've had the good fortune to host more than a few such specimens on this podcast – people like Alex Honnold. James Lawrence who completed 50 ironmans in 50 states in 50 days. And Colin O'Brady, who, as we speak, is attempting to be the first person to cross Antarctica unaided.
And then, there's Ross Edgley – a gentle, beautiful beast of a man who recently became the very person to swim the entire circumference of Great Britain without once stepping on land. It's a journey that took him 1,792 miles over 157 days, eclipsing several world records in the process – including the world's longest staged sea swim.
Ladies and gentlemen, meet the real Aquaman.
And yet this just the latest feat for Ross, a UK-based strongman and adventure athlete of otherworldly grit and determination whose insane feats of strength and endurance include:
climbing the height of Everest on a rope in one sitting;
completing a marathon while dragging a Mini Cooper behind him;
completing a triathlon with a 100 pound tree on his back; and
swimming 100km in the Caribbean whilst pulling a 100 pound log behind him – which he completed in just 32 hours.
Ross has chronicled his adventures as a fitness expert for magazines like Cosmopolitan, Men's Health, GQ, The Daily Telegraph and Men's Fitness and is a Sunday Times Bestselling Author of the aptly titled, The World's Fittest Book*.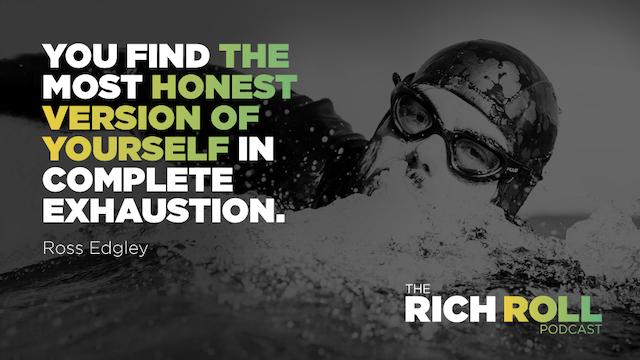 I have both followed and admired Ross for many years. The Universe finally conspired to bring us together. And this conversation is everything I hoped it would be.
Today we focus on the lessons Ross learned during his 5-month swim-circumnavigation of Great Britain.
We explore the importance of purpose. Why you must succinctly understand what drives you — because if you cant explain what you're preparing for in one sentence, it's not clear enough.
We talk about what it means to build work capacity. How to make peace with pain. And why strength and endurance need not be mutually exclusive pursuits.
Ross' achievements are an exploration of the outer limits of fortitude. We tap that well through the prism of Maslow's hierarchy of needs to better understand how mere survival can catalyze new horizons of human possibility.
And we discuss Ross' ongoing guinea pig 'n of 1" experiment in human adaptability – the incredible ability he believes we all have to develop superhuman durability and it's applicability beyond sport to literally anything.
But more than anything, I wanted to know what compels this modern day Jack LaLane / Aquaman — and what it all means.
Final note: this conversation took place in the midst of the Woolsey Fire a few weeks back. We were evacuated from my home and studio on the interview date thus we were not able to capture this conversation on video. Given the chaos, I'm just happy we could make it work at all. Special thanks to my friends Matthew Wilder and Tamara Dunn for allowing us use of their studio in Venice.
I love this guy. It's not just Ross's astounding feats that drew me to his story. It's how he comports himself that impresses me the most. So please enjoy the wisdom, experience and humor of one of the most extraordinary (and quite lovely I might add) people you will ever encounter.
Peace + Plants,

Special Thanks to Red Bull Content Pool for images and use of additional audio and video content.
Listen, Watch & Subscribe
Apple Podcasts | YouTube | Spotify | Stitcher | Google Podcasts
Thanks to this week's sponsors
Peloton – Discover this cutting-edge indoor cycling bike that brings the studio experience to your home.  Get a great workout at home, anytime you want. Go to onepeloton.com, use the code RICHROLL and get $100 off accessories with your Peloton bike purchase.
Squarespace: The easiest way to create a beautiful website, blog, or online store for you and your ideas. Save 10% at checkout when visit squarespace.com/richroll and use the coupon code "RICHROLL" at checkout.
Quip: Your one stop solution for oral health! Buy a quip toothbrush from $25 and get up to $5 off your first refill pack by visiting getquip.com/ROLL and using promo code "ROLL" during checkout.
*Disclosure: Books and products denoted with an asterisk are hyperlinked to an affiliate program. We are a participant in the Amazon Services LLC Associates Program, an affiliate advertising program designed to provide a means for us to earn fees by linking to Amazon.com and affiliated sites.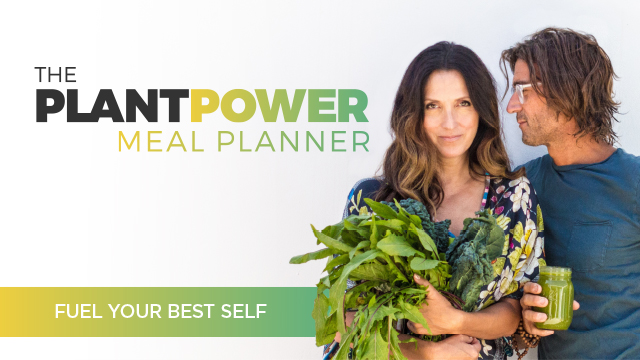 Check out The Plantpower Meal Planner — 1000's of recipes at your fingertips!
HOW CAN I SUPPORT THE PODCAST?
Tell Your Friends & Share Online!
Subscribe & Review:  iTunes | Stitcher | Soundcloud | GooglePlay
Donate: Check out our Patreon account!
Download Our Free App! Now you can access, stream, download and share the entire RRP catalog in the palm of your hand on any iOS mobile device (iPhone, iPad and iPod Touch) with our mobile app. Never miss an episode, plus special announcements, discounts, giveaways. Already downloaded? Awesome. When you have a minute, and it feels right to you, do us a solid and give the app a review in the iTunes Store.
Support The Sponsors: One of the best ways to support the podcast is to support our sponsors. For a complete list of all RRP sponsors and their respective vanity url's and discount codes, visit my Resources page and click "Sponsors".