Podcast: Play in new window | Download | Embed
---
"We shall escape the absurdity of growing a whole chicken in order to eat the breast or wing, by growing these parts separately under a suitable medium."

Winston Churchill 
---
Unbeknownst to most, animal agriculture is the number one culprit when it comes to almost every single man-made environmental ill on the planet.
Untenable amounts of land, water and feed are required to raise the number of animals necessary to meet demand. Creating more greenhouse gas emissions than the entire transportation sector combined, our voracious appetite for meat and dairy products has produced the largest mass species extinction since the disappearance of the dinosaurs. Meanwhile, the primary driver of ocean acidification, water table pollution, rainforest devastation and a litany of other environmental abominations can be tracked to one primary source: our broken system of food production.
Without a doubt, it's a system that's destroying human health, irreparably damaging the planet we call home and creating unspeakable suffering in the process.
If we want to survive as a species, we need a new way forward. In my opinion, adopting a plant-based is the single most powerful and impactful thing you can possibly do as a conscious, compassionate consumer. It is the medicine that will prevent and reverse chronic lifestyle disease, preserve our planet's precious resources for future generations, and put an end to mass animal cruelty.
Vegan has indeed gone mainstream. That's awesome. But let's not be naïve. The rate at which people are adopting a plant-based lifestyle can't begin to match population growth and its concomitant demand for cheeseburgers and milk shakes.
7.5 billion people currently share this spinning blue planet we call Earth. By 2050, that number will escalate to 9.7 billion. By 2100? 11 billion.
How can we possibly feed 11 billion people sustainably?
Ask my good friend Paul Shapiro, and he will give you a two-word answer:
Clean meat.
When Paul — a long-time vegan and mainstream voice for agricultural sustainability — took his first bite of "lab-harvested" meat in 2014, more humans had gone into space than had eaten real meat grown outside an animal. But according to Paul, the clean meat revolution is upon us — and it holds the potential to save the world.
Just as we need clean energy to compete with fossil fuels, clean meat is poised to become a competitor of factory farms. Clean meat isn't an alternative to meat; it's real, actual meat grown (or more accurately, brewed) from animal cells, as well as other clean animal products that ditch animal cells altogether and are simply built from the molecule up.
Today we talk about it.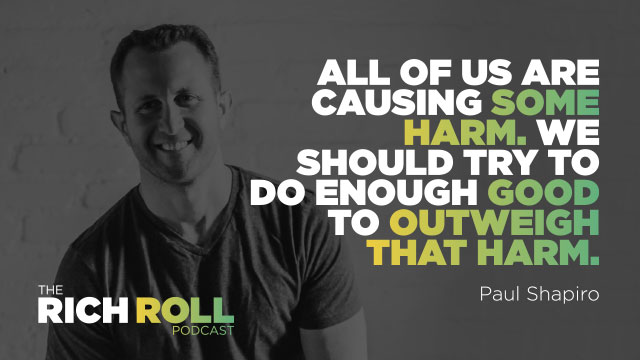 In addition to being among the world's first clean meat consumers, Paul served as the vice president of policy engagement for the Humane Society of the United States, the world's largest animal protection organization. Paul is also the founder of Compassion Over Killing, a TEDx speaker, and an inductee into the Animal Rights Hall of Fame.
Paul just released his first book, Clean Meat:How Growing Meat Without Animals Will Revolutionize Dinner and the World*, a Washington Post bestseller (with a great foreword by Sapiens* author Yuval Noah Harari) that chronicles the wild race to create and commercialize cleaner, safer, sustainable meat—real meat—without the animals. From the entrepreneurial visionaries to the scientists' workshops to the big business board­rooms—Shapiro details that quest for clean meat and other animal products and examines the debate raging around it.
This is a conversation about animal agriculture, planetary health and human well-being. It's about the politics of agriculture and the subsidies, corporations, representatives and lobbyists that support it.
This is also a discourse on everything "clean meat." What exactly is it? Who are the players behind it? How is it actually produced? When is it actually going to be available? And how does it solve the most pressing sustainability problems we face as a species?
But mostly, this is an optimistic forecast of food system innovation — how technology, urgency and popular demand are rapidly converging to create healthy, sustainable and compassionate solutions to help solve our current food, health and environmental crises.
If you enjoyed my podcast with Bruce Friedrich of the Good Food Institute (RRP #286), then you will dig this one.
Finally, for those visually inclined, you can watch our conversation on YouTube here.
Enjoy!
Peace + Plants,

P.S. – One year ago, during his attempt to cross the United States barefoot, Mark Baumer was killed by a passing SUV. Mark was a beautiful, uniquely brilliant writer and artist. In honor of the anniversary of his passing, please read this piece on him in The New Yorker and check out his blog and YouTube videos. I miss him.
Listen, Watch & Subscribe
Apple Podcasts | YouTube | Soundcloud | Stitcher | GooglePlay
Thanks to this week's sponsors
Health IQ: Life insurance for the active and healthy! Don't overpay for life insurance every again. To learn more and get a free quote, go to HealthIQ.com/ROLL
MeUndies: This Valentine's season, get 20% off your matching pair of the softest underwear you will ever wear, Free Shipping, and a 100% Satisfaction Guarantee when you visit MeUndies.com/roll (free shipping valid until 10 am on February 5).
Episode References
Notable People Discussed
Related Podcasts You Might Enjoy
Thanks to Jason Camiolo for production, audio engineering interstitial music and show notes; Shawn Patterson for graphics; and Michael Gibson for videography. Theme music by Ana Leimma.
*Disclosure: Books and products denoted with an asterisk are hyperlinked to an affiliate program. We are a participant in the Amazon Services LLC Associates Program, an affiliate advertising program designed to provide a means for us to earn fees by linking to Amazon.com and affiliated sites.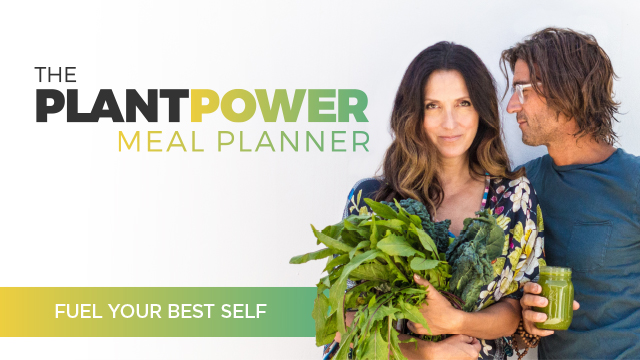 Are you a company interested in sponsoring the podcast? Click here to learn more & take our sponsor survey.
HOW CAN I SUPPORT THE PODCAST?
Tell Your Friends & Share Online!
Subscribe & Review:  iTunes | Stitcher | Soundcloud | TuneIn
Donate: Check out our Patreon account!
Download Our Free App! Now you can access, stream, download and share the entire RRP catalog in the palm of your hand on any iOS mobile device (iPhone, iPad and iPod Touch) with our mobile app. Never miss an episode, plus special announcements, discounts, giveaways. Already downloaded? Awesome. When you have a minute, and it feels right to you, do us a solid and give the app a review in the iTunes Store.