Podcast: Play in new window | Download | Embed
---

"The most important relationship in your life is between you and consciousness."

Julie Piatt
---
Today's podcast features Julie and I speaking at NeueHouse Los Angeles as part of their new series entitled Creative Couples, which examines powerful collaborative partnerships and what make them tick.
A primer on how to communicate effectively, collaborate successfully, and ultimately elevate your creative output, this episode — which also features audience Q&A and a special cameo appearance by podcast favorite Guru Singh and his amazing wife Guruperkarma Kaur — is appointment listening for anyone looking to take their relationships and productivity to the next level.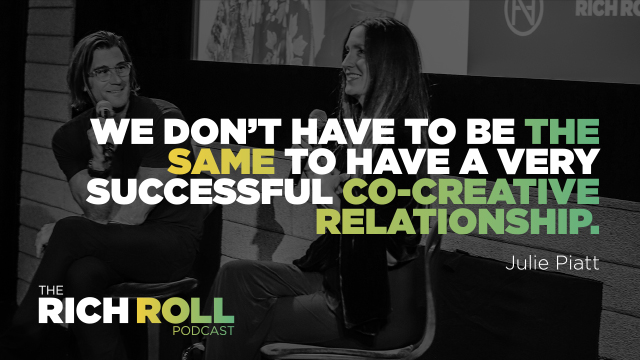 An exquisitely appointed work and event space occupying the landmarked 1938 CBS Radio Building on Sunset Boulevard, it was a true honor to present before NeueHouse's dynamic and eclectic community of creators, entrepreneurs, and cultural innovators.
Major thanks to Meredith Rodgers, Brian Wanee, Alexandra Van Iden and everyone at NeueHouse for hosting an amazing evening. Plus mad appreciation for allowing me to share the event audio with all of you on this platform. Can I come back and do it again please?
NOTE: I'm interested in creating more live podcast events (featuring various guests) in both LA and other U.S. cities. I would like to gauge interest before wading too deep into this exploration, so please let me know (via e-mail or @richroll) if you enjoyed this episode (or the live event episodes from Australia and Dublin) and/or whether you would be interested in actually attending a live event in your locale.
I sincerely hope you enjoy the exchange.
Peace + Plants,

Listen, Watch & Subscribe
Apple Podcasts | YouTube | Soundcloud | Stitcher | GooglePlay
Thanks to this week's sponsors
DesignCrowd: Custom graphic, logo and web design from over 550,000 designers around the world! Get the perfect custom design, every time! Visit designcrowd.com/RICHROLL or enter promo code RICHROLL at checkout and receive up to $100 off your design project now!
Four Sigmatic: A superfood company founded by a group of Finnish friends. They aim to popularize medicinal mushrooms by incorporating them in more mainstream products like coffee and hot cocoa. Visit www.foursigmatic.com/roll and enter the promo code ROLL at the checkout and save 15% on your order!
Harrys.com: A superior shave at an affordable price. Friends of the Rich Roll Podcast can visit Harrys.com/ROLL to redeem your Free Trial Set,which comes with a razor, five-blade cartridge, shaving gel, and post shave gel. All you pay is shipping.
*Disclosure: Books and products denoted with an asterisk are hyperlinked to an affiliate program. We are a participant in the Amazon Services LLC Associates Program, an affiliate advertising program designed to provide a means for us to earn fees by linking to Amazon.com and affiliated sites.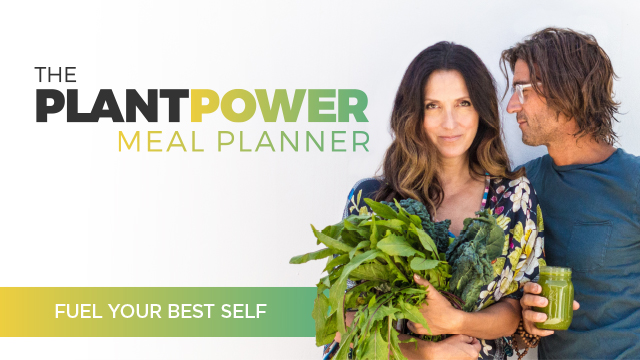 Are you a company interested in sponsoring the podcast? Click here to learn more & take our sponsor survey.
HOW CAN I SUPPORT THE PODCAST?
Tell Your Friends & Share Online!
Subscribe & Review:  iTunes | Stitcher | Soundcloud | TuneIn
Donate: Check out our Patreon account!
Download Our Free App! Now you can access, stream, download and share the entire RRP catalog in the palm of your hand on any iOS mobile device (iPhone, iPad and iPod Touch) with our mobile app. Never miss an episode, plus special announcements, discounts, giveaways. Already downloaded? Awesome. When you have a minute, and it feels right to you, do us a solid and give the app a review in the iTunes Store.