Podcast: Play in new window | Download | Embed
---
"Stability doesn't create discipline, discipline creates stability."

 Amy Dresner 
---
Shame can't survive the light.
I've said it before, but it bears repeating.
If you've been on this podcast adventure with me for a while, then you know well that addiction, alcoholism and recovery are recurring themes of the show — subjects very close to my heart as someone whose life has been spared by sobriety.
These themes recur because millions of people from every cross section of life suffer in silence. Deeply ashamed and terrified to confront their truth, these lost souls dwell in the shadows. Paralyzed and powerless, addiction strips them of their humanity as they descend into darkness, wandering lost and alone in what author and addiction medicine specialist Gabor Maté (RRP #188) dubs the realm of the hungry ghost.
As a culture we perpetuate the cycle of shame by judging those afflicted as weak, even sub-human. This creates a climate of fear and silence, further entrenching a deep sense of self-hatred that drives the addict into a prison of loneliness and despair, isolating that individual from the life-saving solution to their fatal disease.
But shame can't survive the light.
So let's shine a light on it.
Towards that end, I give you the story of Amy Dresner.
A former stand up comic, recovering drug addict and all around fuck up (her words), Amy is a writer and author who humorously chronicles her epic ups and downs for The Fix, Refinery 29, Alternet, After Party Chat, Salon, The Frisky, Cosmo Latina, Addiction.com and Psychology Today.
I first came across Amy by way of our mutual friend (and record-setting 8-time podcast guest) Mishka Shubaly and her recently released memoir, My Fair Junkie: A Memoir of Getting Dirty and Staying Clean*. I dig a good addiction yarn, and Amy's descent into the throes of addiction and ultimate redemption is one for the ages.
Growing up in Beverly Hills, Amy had it all: a top-notch private school education, the most expensive summer camps and even a weekly clothing allowance. But at 24, she started dabbling in meth in San Francisco and unleashed a fiendish addiction monster. Soon, if you could snort it, smoke it, or have sex with, she did. Smart and charming, with daddy's money to fall back on, she sort of managed to keep it all together. But on Christmas Eve of 2011, all of that changed when, high on Oxycontin, she stupidly "brandished" a bread knife on her husband and was promptly arrested for felony domestic violence with a deadly weapon. Within months, she found herself in the psych ward–and then penniless, divorced and looking out on a court-ordered 240 hours of community service. For the next two years, assigned to a Hollywood Boulevard "chain gang," she would sweep up syringes (and worse) on Hollywood Boulevard as she bounced from rehabs to halfway houses, all while struggling with sobriety, sex addiction, and starting over in her 40s.
Amy pulls no punches. Her raw honesty is as devastating as it is courageous – perhaps even shocking for those less intimately familiar with the ravishes of addiction. But she's also hilarious.
Today we get into all of it.
This is a candid conversation about the dark underbelly of drug abuse, sex addiction, and alcoholism. It's about violence, fear, self-hatred, and shame. It's about the very real struggle to survive. And it's about the conviction and strength required to achieve sobriety.
But between the lines, this is a powerful exchange about courage — the courage to face and ultimately own your truth. And it's about how that ownership holds the power to overcome shame, heal the self, and ultimately help others.
Because shame can't survive the light.
If you suffer from addiction or know someone who does, you will find Amy's story both powerful and instructive – a primer to better understand the nature of this pernicious disease.
For those that don't have a problem, I would encourage you to think about addiction in a broader context.
Addiction is a spectrum. I'm convinced it's a malady that should be more broadly defined. All of us suffer, either consciously or unconsciously, from some kind of unhealthy and reactive obsession or compulsion we feel powerless to resist or overcome. If not a substance, perhaps it's a behavior. Or maybe it's a thought pattern. The point is that we can all live more present, mindful and intentional about what we put into our bodies, how we behave, perceive ourselves and others, and navigate the world we inhabit.
This is the spirit in which I offer this conversation — my desire only that you listen with both heart and mind open.
Peace + Plants,
Listen, Watch & Subscribe
Apple Podcasts | YouTube | Soundcloud | Stitcher | GooglePlay
Thanks to this week's sponsors
22 Days Nutrition: the 100% plant-based, 100% USDA certified organic nutrition products and meal delivery platform designed to meet the needs of your healthy, active life. For 10% off all products (including the meal delivery) and free shipping, visit 22daysnutrition.com/richroll and use promo code RICHROLL at checkout.
Squarespace: The easiest way to create a beautiful website, blog, or online store for you and your ideas. Save 10% at checkout when visit squarespace.com and use the coupon code "RICHROLL" at checkout.
Notable People Discussed
Related Podcasts You Might Enjoy
Thanks to Jason Camiolo for production, audio engineering interstitial music and show notes and Shawn Patterson for graphics. Theme music by Ana Leimma.
*Disclosure: Books and products denoted with an asterisk are hyperlinked to an affiliate program. We are a participant in the Amazon Services LLC Associates Program, an affiliate advertising program designed to provide a means for us to earn fees by linking to Amazon.com and affiliated sites.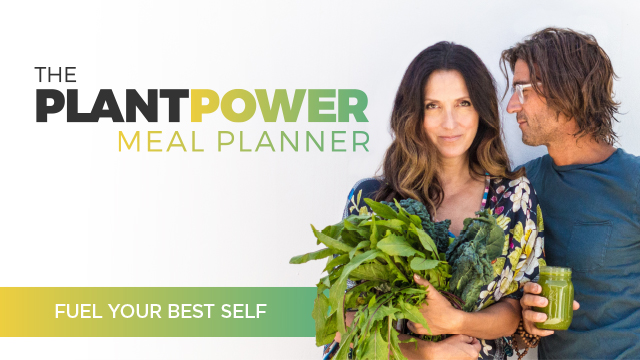 Are you a company interested in sponsoring the podcast? Click here to learn more & take our sponsor survey.
HOW CAN I SUPPORT THE PODCAST?
Tell Your Friends & Share Online!
Subscribe & Review:  iTunes | Stitcher | Soundcloud | TuneIn
Donate: Check out our Patreon account!
Download Our Free App! Now you can access, stream, download and share the entire RRP catalog in the palm of your hand on any iOS mobile device (iPhone, iPad and iPod Touch) with our mobile app. Never miss an episode, plus special announcements, discounts, giveaways. Already downloaded? Awesome. When you have a minute, and it feels right to you, do us a solid and give the app a review in the iTunes Store.