Podcast: Play in new window | Download | Embed
---
"Where you're born, how you're born and how you grew up are not your destiny. You can change your destiny. If you do the work, you can be better tomorrow than you were yesterday."

 Matthew Futterman
---
What is the secret to running impossibly fast? Or distances longer than previously imagined?
Beginning in the 1960's, an unknown farm boy turned coach named Bob Larsen launched a decades-long quest to find the 'secret sauce' of speed and endurance that would eventually revolutionize the sport and catapult American running onto the national stage.
This is the story of how Larsen took turned a rag-tag group of also-ran junior college athletes called the Jamul Toads into cult-favorite national champions. Later, he would apply his secret training regimen to athletes like Meb Keflezighi and Deena Kastor to create victories at the New York and Boston Marathons as well as the Olympics.
To unpack this incredible yarn, today I sit down with New York Times Deputy Sports Editor Matthew Futterman.
A graduate of Union College and Columbia University's Graduate School of Journalism, Matthew has previously worked for The Wall Street Journal, The Philadelphia Inquirer, and the Star-Ledger of New Jersey, where he was a part of the team that won the Pulitzer Prize for Breaking News in 2005.
An avid marathoner, Matthew became obsessed with the history of American distance running and the training innovations that create champions. The result of this quest is his new book, Running to the Edge: A Band of Misfits and the Guru Who Unlocked the Secrets of Speed. Part Bob Larsen biography and part autobiography, it's a fascinating account of how one maverick coach discovered and developed the unorthodox paradigm that would launch American runners to unprecedented breakthroughs and ultimately inform the protocols of some of today's most fleet of foot.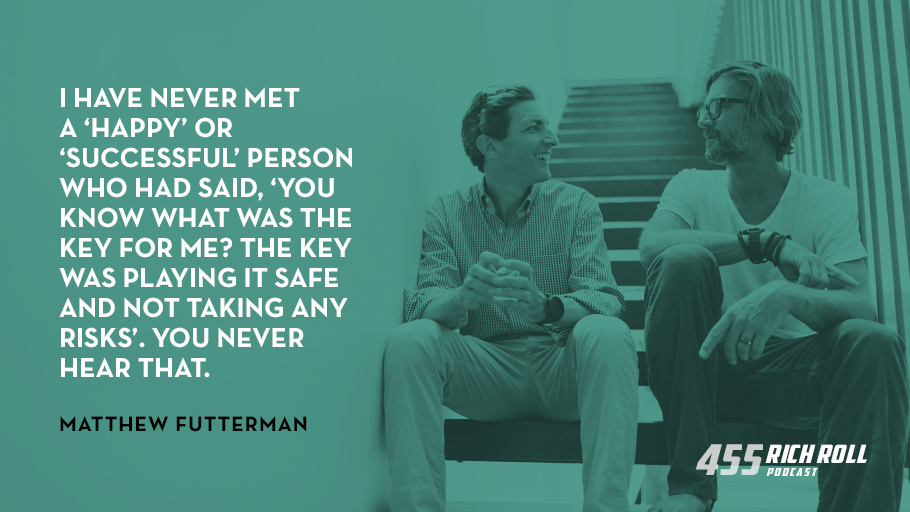 From Bob Bowerman and Steve Prefontaine to the quest to break the 2-hour marathon, today's exploration focuses on the science behind running performance. The ongoing quest to find the secret sauce of speed and endurance. And the evolving crusade to run faster and farther than ever before.
It's about what can be learned from Bob Larsen's example, and the methods he pioneered that led to his stature as one of the greatest running coaches of all time.
And it's about our shared love for the sport of running.
Even if running isn't your thing, I think you will find this conversation compelling. The stories are legend. And the life lessons applicable across disciplines.
The visually inclined can watch our entire conversation on YouTube here: bit.ly/matthewfutterman455 (please subscribe!) and the podcast is of course available on Apple Podcasts and Spotify.
I sincerely hope you enjoy the exchange!
Peace + Plants,

Listen, Watch & Subscribe
Apple Podcasts | YouTube | Spotify | Stitcher | Google Podcasts
Thanks to this week's sponsors
Athletic Greens: 75 Wholefood Sourced Ingredients, 5 Key Areas of Health, 10 years in development. The Delicious Daily Habit That Sets You Up For A Healthy Future. Healthy Daily Supplement. Invest In Your Health. No Compromises. Go to: athleticgreens.com/richroll and claim your special offer today: 20 FREE travel packs valued at $79 with your first purchase.
Grove Collaborative: The online marketplace that delivers all-natural & non-toxic home, beauty, and personal care products directly to you! For a limited time, listeners of The Rich Roll Podcast can get a free five piece Cleaning Set from Mrs. Meyer and Grove, valued at $30. Go to: www.grove.co/richroll
Native: Safe, Effective Protection Against Odor & Wetness. For Men & Women. Deodorant That Isn't A Chemistry Experiment – No Aluminum, Parabens, Phthalates Or Talc. Nontoxic Ingredients. Paraben Free. Aluminum Free. Lasts All Day. For 20% off your first purchase, visit nativedeodorant.com and use promo code Roll during checkout!
Note: One of the best ways to support the podcast is to support the sponsors. For a complete list of all RRP sponsors and their respective vanity url's and discount codes, visit my Resources page and click "Sponsors".
Notable People Discussed:
Amy Einhorn: author, publisher, Executive Vice President of Flatiron Books and Matthew's wife
Bob Larsen: Hall of Fame Track and field athletics coach, known largely for coaching distance runners, main subject of Running to the Edge: A Band of Misfits and the Guru Who Unlocked the Secrets of Speed*
Jamul Toads: Running Team. By Mitch Zinn and Bob O'Toole

Meb Keflezighi

: retired Eritrean-born American long distance runner. He is the 2004 Olympic silver medalist in the marathon and finished in fourth place in the 2012 Summer Olympics

Kelly Corrigan

: writer, graduate of The University of Richmond and received a Masters in Literature from San Francisco State University

Billy Mills

: also known as Tamakoce Te'Hila, is an Oglala Lakota former track and field athlete who won a gold medal in the 10,000 meter run at the 1964 Tokyo Olympics, becoming the only person from the Western hemisphere to win Olympic gold in this event

Steve Prefontaine

: was an American middle and long-distance runner who competed in the 1972 Olympics. While running for the Oregon Track Club, Prefontaine set American records at every distance from 2,000 to 10,000 meters, as he prepared for the 1976 Olympics

Bob Bowerman

: was an American track and field coach and co-founder of

Nike

, Inc. Over his career, he trained 31 Olympic athletes, 51 All-Americans, 12 American record-holders, 22 NCAA champions and 16 sub-4 minute milers
Related Podcasts You Might Enjoy:
*Disclosure: Books and products denoted with an asterisk are hyperlinked to an affiliate program. We are a participant in the Amazon Services LLC Associates Program, an affiliate advertising program designed to provide a means for us to earn fees by linking to Amazon.com and affiliated sites.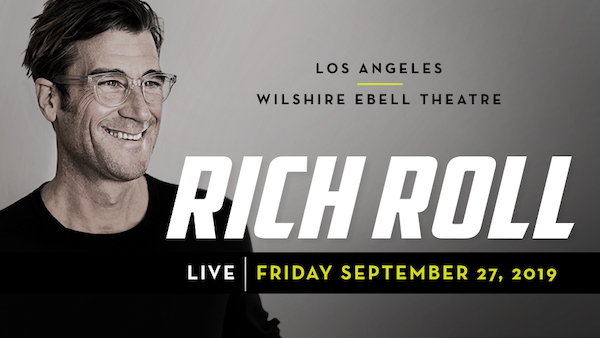 Thrilled to announce my first live show + podcast! Click here for tickets
 HOW CAN I SUPPORT THE PODCAST?
Tell Your Friends & Share Online!
Subscribe & Review:  iTunes | Spotify | Stitcher | Soundcloud | Google Podcasts
Donate: Check out our Patreon account
Download Our Free App: Now you can access, stream, download and share the entire RRP catalog in the palm of your hand on any iOS mobile device (iPhone, iPad and iPod Touch) with our mobile app. Never miss an episode, plus special announcements.
Support The Sponsors: One of the best ways to support the podcast is to support our sponsors. For a complete list of all RRP sponsors and their respective vanity url's and discount codes, visit my Resources page and click "Sponsors".