Podcast: Play in new window | Download | Embed
---

"Running is an act of rebellion."

Knox Robinson
---
What is running culture?
I suppose the answer depends upon whom you ask. For example, Sanjay Rawal's perspective will likely vary from that of Shalane Flanagan.
If you ask Knox Robinson, his definition will have little to do with splits and podiums — and everything to do with movement as an art form. Running as a means of personal and philosophical expression. The physical voice of literature. Poetry. Music. And Politics.
For Knox, running as an act of rebellion — a means to unshackle oneself from pressures and expectations both external and internal. Freedom from the lies others tell us. And liberty from the lies we tell ourselves.
This week he explains. You're not going to want to miss it.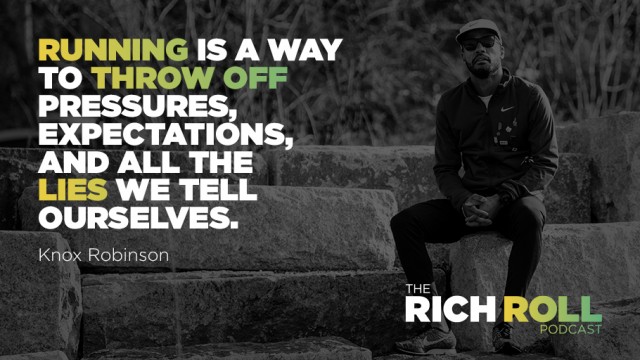 Based in New York City, Knox isn't just a great runner and coach. He isn't just a great writer. And he isn't just the co-founder and captain of Black Roses NYC — a diverse & heavily tattooed collective of amateur New York City runners who routinely gather to hammer out intervals through downtown Manhattan then go slurp ramen and spin vinyl.
Inhabiting a space in defiance of labels, Knox is the kind of human who, when asked to describe himself, effortlessly pulls the perfect quote from the poetry of Amir Baraka: "[I am] a long-breath singer, would-be dancer, strong from years of fantasy and struggle."
It follows that Knox's relationship with running also fails easy definition. Despite his father's passion for local 10K's, Knox showed little to no athletic promise as a youth. Nonetheless he notched his way up to national caliber at Wake Forest University. Then he walked away from the sport altogether for the better part of a decade. He studied black history, art, literature and poetry. He pursued a career as a spoken word artist. He worked in the music industry managing artists. And he served as editor-in-chief of Fader – the ultimate print destination for all things hip hop, indie music, urban style and culture — jet setting to Fashion Week parties in Paris and penning thoughtful cover pieces on everyone from Kanye to The White Stripes.
It was his son's birth that compelled Knox to dust off his trainers and revisit his connection with athleticism. Expanding his relationship beyond the scope of performance, he began to imagine new horizons for his role in sport. With this epiphany came a new life. And a mission: to leverage movement as an art form — running as physical manifestation of both individual expression and communal cultural identity.
This is his story.
One of the more intimate, earnest and layered conversations I've had in recent memory, I left this exchange better for having had it, thinking more deeply about my own relationship with running, and how I can better impact others. My hope is that it does the same for you.
Peace + Plants,

Photos of Knox: 1) in white sunglasses courtesy of Chadwick Tyler; 2) sitting and running along the Hudson River courtesy of Zach Hetrick; and 3) in green singlet courtesy of Jason Suarez.
Listen, Watch & Subscribe
Apple Podcasts | YouTube | Soundcloud | Stitcher | Google Podcasts
Thanks to this week's sponsors
22 Days Nutrition: the 100% plant-based, 100% USDA certified organic nutrition products and platform designed to meet the needs of your healthy, active life. For 10% off all products and free shipping, visit 22daysnutrition.com/richroll and use promo code RICHROLL at checkout.
Calm: The #1 App for Meditation and Sleep with 100+ guided meditations covering anxiety, focus, stress, sleep, relationships and more. Plus 7-day and 21-day programs for both beginner and advanced users. For a limited time, my listeners can get 25% off a Calm Premium subscription at Calm.com/richroll. It includes unlimited access to ALL of Calm's amazing content. Get started today!
Quip: Your one stop solution for oral health! Buy a quip toothbrush from $25 and get up to $5 off your first refill pack by visiting getquip.com/ROLL and using promo code "ROLL" during checkout.
Show Notes
Background, Context & Reference
Notable People Discussed
Eliud Kipchoge: Kenyan long distance runner, and the 2016 Olympic marathon gold medallist. He has been described as "the greatest marathoner of the modern era" and recently broke the World Record for Fastest Marathon
Usain Bolt: retired Jamaican sprinter and world record holder in the 100 metres, 200 metres and 4 × 100 metres relay

Mohamed "Mo" Farah

: The most successful British track athlete in modern Olympic Games history, he is the 2012 and 2016 Olympic gold medallist in both the 5000 m and 10,000 m

Mebrahtom "Meb" Keflezighi

: retired long distance runner. He is the 2004 Olympic silver medalist in the marathon and finished in fourth place in the 2012 Summer Olympics

Abdihakem Abdirahman

: long-distance runner. He was a four-time Olympian competing for the United States in the 10,000 meters and the marathon

Wilson Kipsang

: Kenyan athlete who specialises in long-distance running, competing in events ranging from 10 km to the marathon. He was the bronze medallist in the marathon at the 2012 Summer Olympics

Geoffrey Kipsang Kamworor

: Kenyan long-distance runner who competes in cross country, marathon, and half marathon races. He was the 2011 World Junior Cross Country Champion

Leonel Manzano

: Mexican-American middle-distance track and field athlete specializing in the 1500 m and mile. He was a silver medalist at the 2012 Summer Olympics

Ted Corbitt: long-distance runner, New York Road Runners founder. Corbitt is often called "the father of long distance running."
Darrell General: two-time Marine Corps Marathon winner, in 1995 and 1997
Nelson Vails: retired road and track cyclist from the United States. He rode as a professional from 1988 to 1995 representing the USA at the 1984 Summer Olympics in Los Angeles, California, where he won the silver medal in the sprint
Sanya Richards Ross: former track and field athlete who competed internationally for the United States

Eric Heiden

: physician and a former long track speed skater, road cyclist and track cyclist. He won an unprecedented five individual gold medals, and set four Olympic records and one world record at the 1980 Winter Olympic Games

Rickey Gates: runner, writer and photographer from Colorado
Dr. Maya Angelou: was an American poet, singer, memoirist, and civil rights activist
Malcom Gladwell: Author, staff writer for New Yorker Magazine and host of Revisionist History
Amiri Baraka: was an African-American writer of poetry, drama, fiction, essays and music criticism
Langston Hughes: was an American poet, social activist, novelist, playwright, and columnist
Jean Genet: was a French novelist, playwright, poet, essayist, and political activist
Gary Snyder: best known as a poet, he is also an essayist, lecturer, and environmental activist

Tyler Brûlé

: journalist, entrepreneur, and magazine publisher. He is the editor-in-chief of

Monocle

Bernd Heinrich: professor emeritus in the biology department at the University of Vermont and is the author of a number of books about nature writing and biology. Heinrich has made major contributions to the study of insect physiology and behavior

John Coltrane

: was an American jazz saxophonist and composer, also known as "Trane". Working in the bebop and hard bop idioms early in his career, Coltrane helped pioneer the use of modes and was later at the forefront of free jazz

Sun Ra: jazz composer, bandleader, piano and synthesizer player, and poet known for his experimental music, "cosmic" philosophy, prolific output, and theatrical performances

Charles Mingus

: was an American jazz double bassist, pianist, composer and bandleader. A major proponent of collective improvisation, he is considered to be one of the greatest jazz musicians

Hypnotic Brass Ensemble

: eight-piece, Chicago-based brass ensemble consisting of eight sons of the jazz trumpeter Phil Cohran

Bill Bowerman: was an American track and field coach and co-founder of Nike, Inc. Over his career, he trained 31 Olympic athletes, 51 All-Americans, 12 American record-holders, 22 NCAA champions and 16 sub-4 minute milers
Colin Kaepernick: is an American football quarterback who is currently a free agent and  racial injustices
 Related Podcasts You Might Enjoy
Thanks to Jason Camiolo for audio engineering, production, show notes and interstitial music; graphics by Margo Lubin and Blake Curtis. Theme music by Ana Leimma.
*Disclosure: Books and products denoted with an asterisk are hyperlinked to an affiliate program. We are a participant in the Amazon Services LLC Associates Program, an affiliate advertising program designed to provide a means for us to earn fees by linking to Amazon.com and affiliated sites.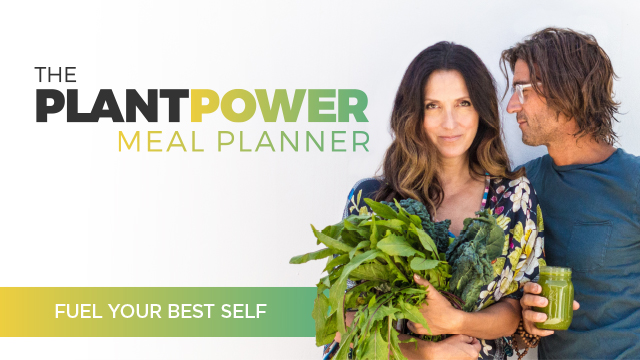 Are you a company interested in sponsoring the podcast? Click here to learn more & take our sponsor survey.
HOW CAN I SUPPORT THE PODCAST?
Tell Your Friends & Share Online!
Subscribe & Review:  iTunes | Stitcher | Soundcloud | TuneIn
Donate: Check out our Patreon account!
Download Our Free App! Now you can access, stream, download and share the entire RRP catalog in the palm of your hand on any iOS mobile device (iPhone, iPad and iPod Touch) with our mobile app. Never miss an episode, plus special announcements, discounts, giveaways. Already downloaded? Awesome. When you have a minute, and it feels right to you, do us a solid and give the app a review in the iTunes Store.